Watch a Hennessey ZR1 Corvette Run the 1/4 Mile in Under 9 Seconds
2019 | corvette | corvette zr1 | drag strip | hennessey performance | mods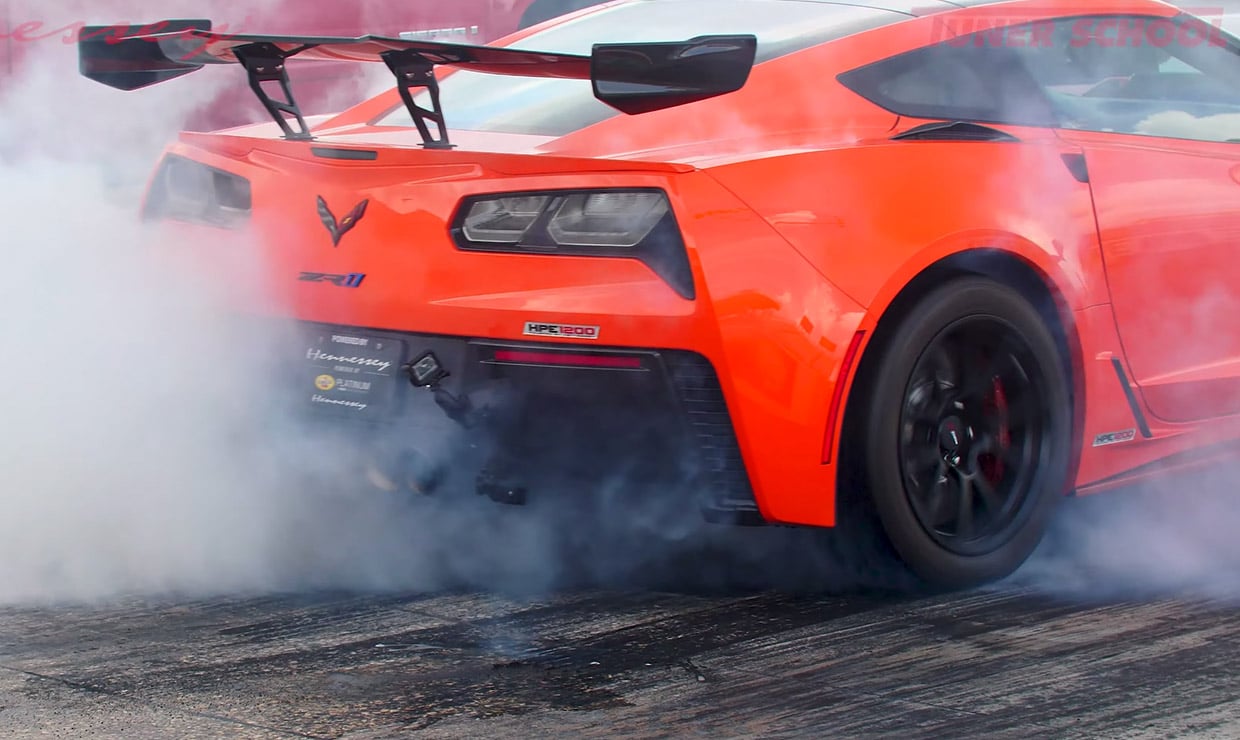 While much of the recent Corvette buzz is about the mid-engined 2020 Corvette, the C7 is not only a car you can walk into a dealership and buy today, but is the only way you can get a supercharged V8 in a Vette for the foreseeable future. In ZR1 form, the Vette is already quite the monster, cranking out 755 horsepower. Now that the the guys at Hennessey Performance have had their hands on it, they've amped it up to an insane 1200 horses.
Now, we've got video evidence of just how fast an HPE1200-modded Corvette ZR1 can go on a drag strip. The answer: VERY. In fact, riding on drag radials, and with E85 fuel in the tank, it managed to turn in a crazy quick time of just 8.975 seconds in the quarter mile at 156.25 mph. That's more 7/10ths of a second faster than a Dodge Demon.
What's really impressive about this feat is that the Corvette is also very good on a road course, as was evidenced by its record lap at VIR last year. Now, I don't know if it would do the same with as much power as Hennessey packs into their car, or if it's just overkill, but still, this proves that a ZR1 is an impressively versatile race car, and that Hennessey knows a thing or two about power.