Concepts from Future Past: 2005 Holden EFIJY
holden | hot rods | retro | August 12, 2019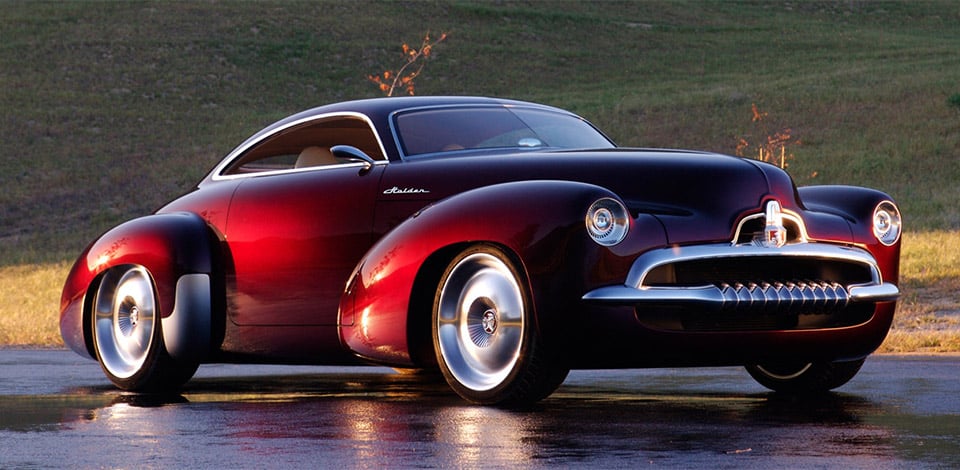 While most automotive concepts look forward to the future, or at most embrace a few key design attributes of classic cars, this unusual concept car from GM's Australian Holden division was almost entirely a retro-style hot rod.
Created back in 2005 as a one-off show car, the fiberglass bodied Holden EFIJY looked more like a resto-modded 1950s cruiser than a 21st century coupe. While based on a Chevrolet Corvette underbody, the EFIJYs' design was styled after that of the 1953 Holden FJ, though the modern version was far more exaggerated, with its voluptuous, low-slung body, custom billet aluminum brightwork, and massive 20- and 22-inch wheels.
The EFIJY was powered by a 643 horsepower supercharged 6.0-liter V8 engine, and rode on a height-adjustable air suspension system which could be controlled through a touchscreen control that was modeled after an old-fashioned TV display.