Brown Lee Performance Gulf Heritage Mustang
2019 | 2020 | ford | ford mustang | gulf livery | August 13, 2019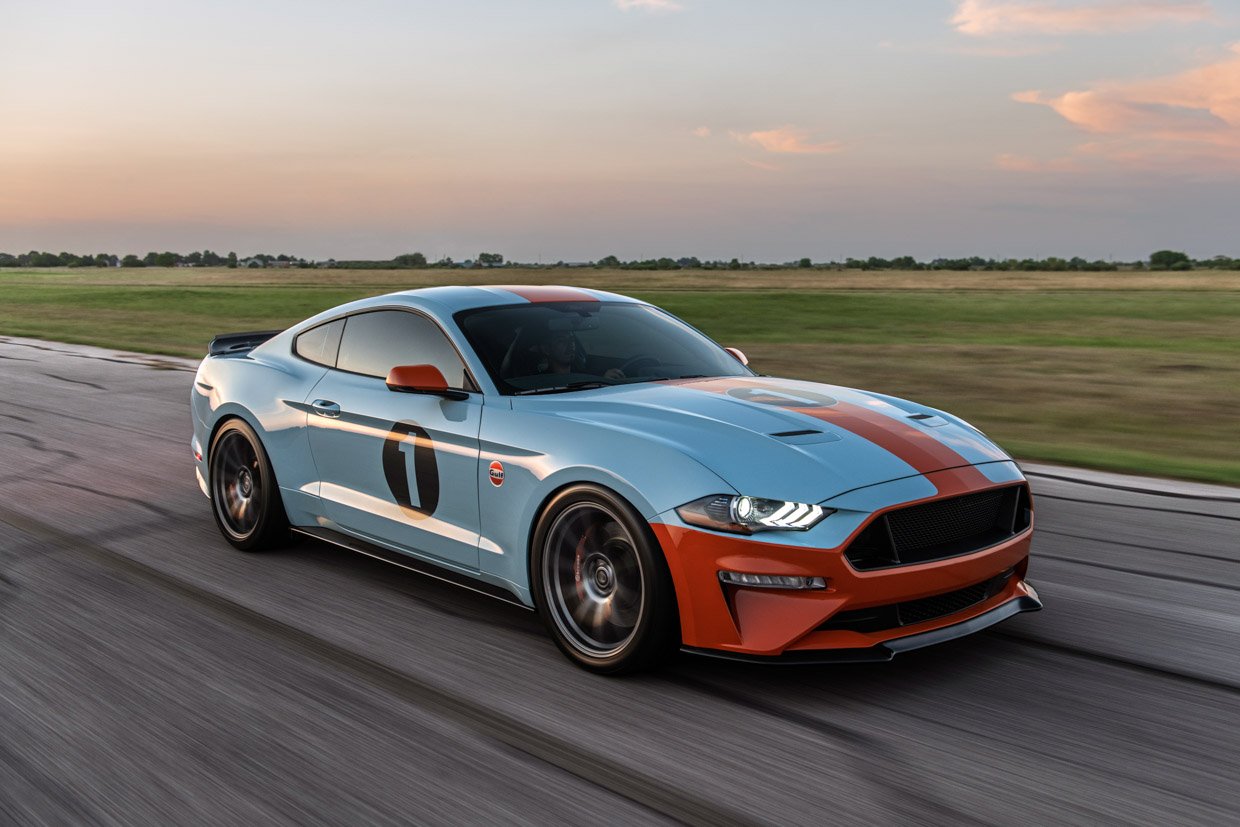 If there are two things that symbolize Ford performance cars more than anything else, it's the Mustang, and the iconic blue and orange Gulf livery that was worn by the Le Mans winning Ford GT40 back in the late 1960s. Now, you can buy a single car that combines both in one, and it's got some impressive performance numbers to back it up.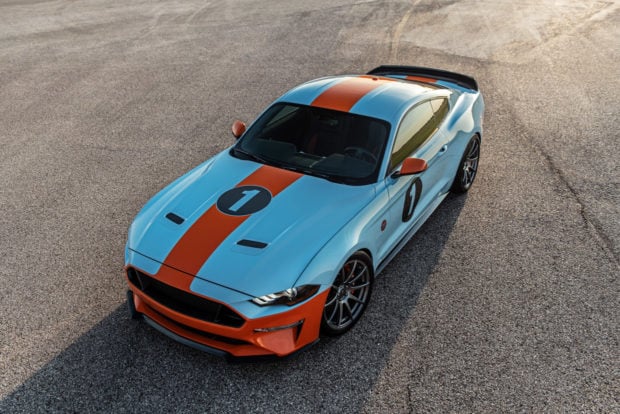 Morrison, Tennesee's Brown Lee Performance cooked up the Gulf Heritage Edition Mustang. The car is not only wrapped in an officially-licensed Gulf livery, but packs an amped up supercharged V8 that makes a whopping 808 bhp and 677 lb-ft. of torque.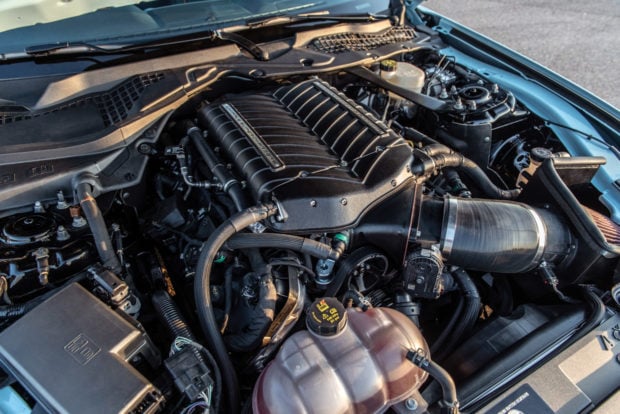 The power of its 3.0-liter stage two supercharger helps launch the beast of a muscle car from 0 to 60 mph in just 3.3 seconds, and down a 1/4-mile drag strip in just 10.7 seconds at a speed of 132 mph. Other engine mods include an air-to-water intercooler, upgraded fuel injectors, and a high-flow air induction system.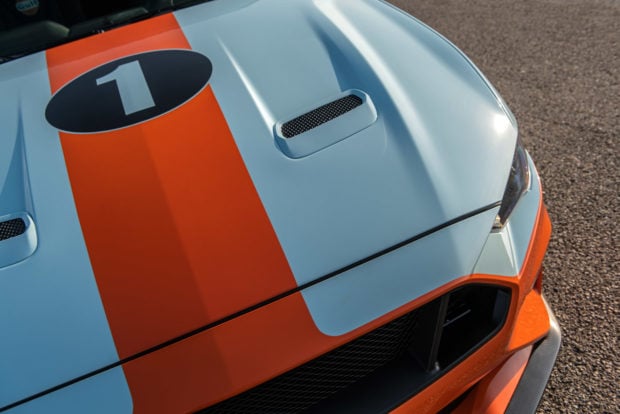 It's also got carbon fiber aero upgrades including a splitter, side sills, rear spoiler, and rear diffuser. For improved handling and braking, the car's suspension has been lowered, and it's got Brembo calipers and 15.1″ rotors to help it stop on a dime. Naturally, the calipers have been painted in Gulf Orange. It all rides on 20″ gunmetal alloy rims, wrapped in fat Michelin Pilot Sport Cup2 tires.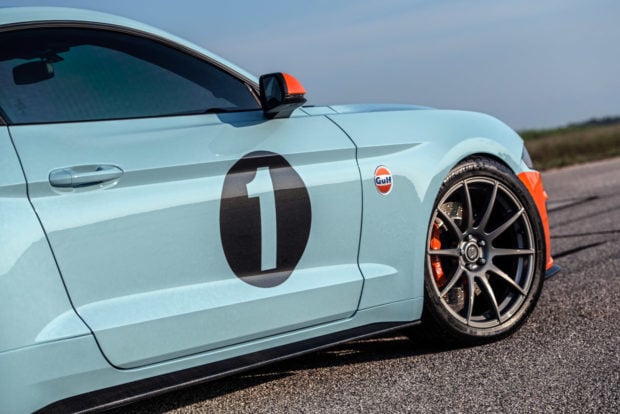 The interior of the car reflects has full leather and alcantara trim, with Gulf racing logos, and orange accents sprinkled about the cabin.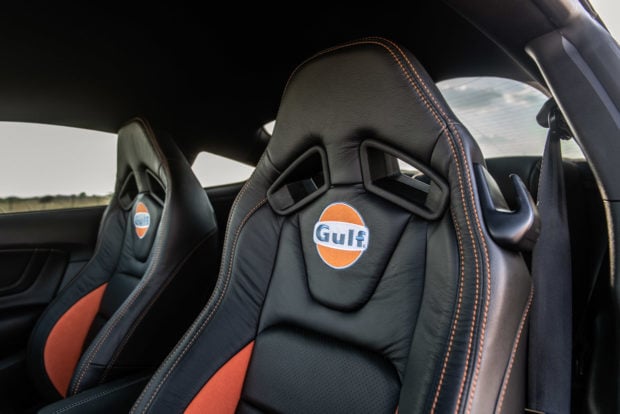 The Gulf Heritage Edition Mustang can be installed on either a 2019 or 2020 Ford Mustang GT Premium in either Coupe or Convertible flavors, in a 10-speed automatic or 6-speed manual, and comes with a 3-year, 36,000 mile limited warranty. Total price for a completed vehicle is $139,995.