2020 GMC Sierra HD: The Towing King of the Road
2020 | gmc | gmc sierra hd | Towing | trailers | August 25, 2019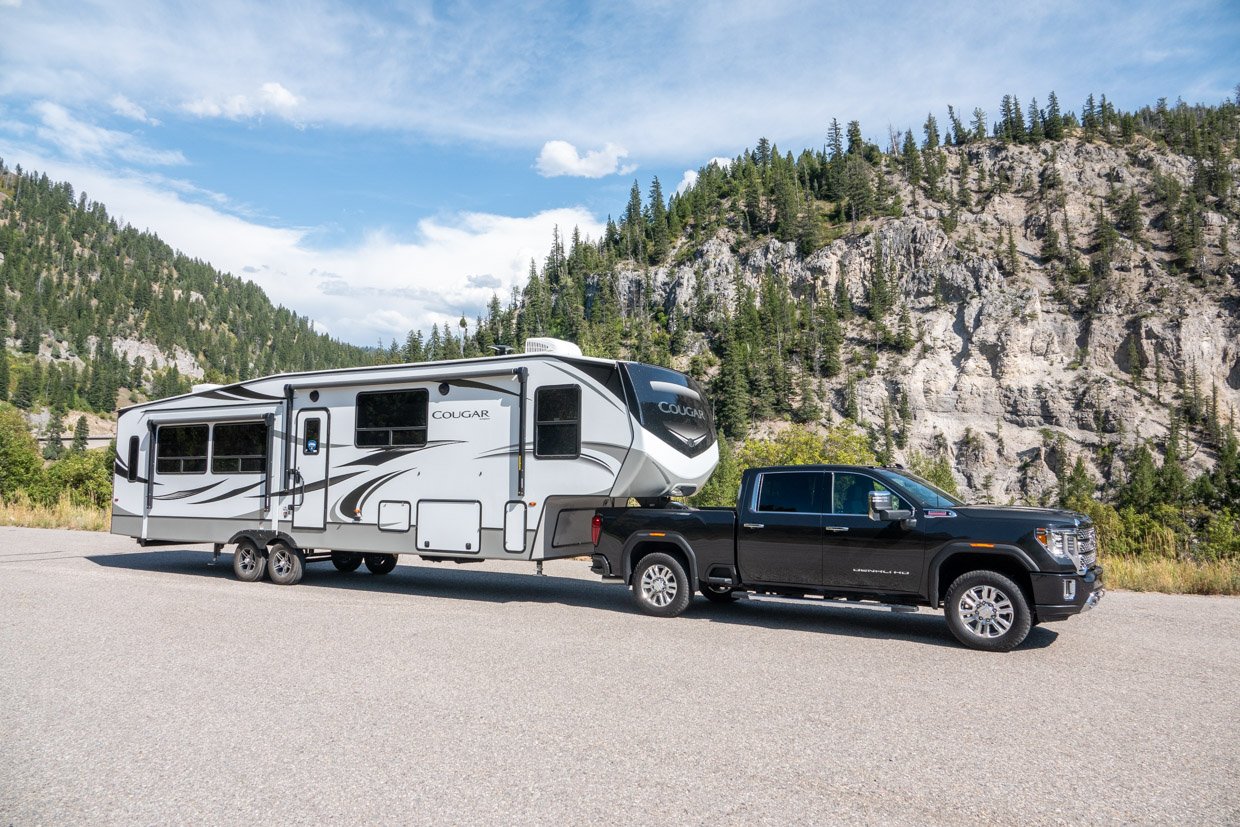 While I've driven lots of pickup trucks over the years, I actually don't have a ton of experience towing things behind them. Thanks to my recent experience driving the new 2020 GMC Sierra HD, I feel much more confident pulling a trailer behind a truck. While I'd like to say that it's all me, I'd be lying. The Sierra HD is simply packed with everything you need to safely, comfortably, and reliably tow large and cumbersome loads, and makes even a towing neophyte like me look good.
It's available with a new 6.6-liter gas V8 that makes 401 hp and 464 lb-ft. of torque, but it's most capable when packing the powerful 6.6-liter Duramax turbo diesel engine beneath its hood, capable of cranking out 445 horses and 910 lb-ft. of torque. Thanks to increased cooling capacity, along with a new chassis and frame with larger and stronger drivetrain components than before, the dual-wheel Sierra 3500 HD can tow a whopping 35,500 pounds, with a GWVR of 43,500 pounds. That's 52% more towing capacity than the outgoing model.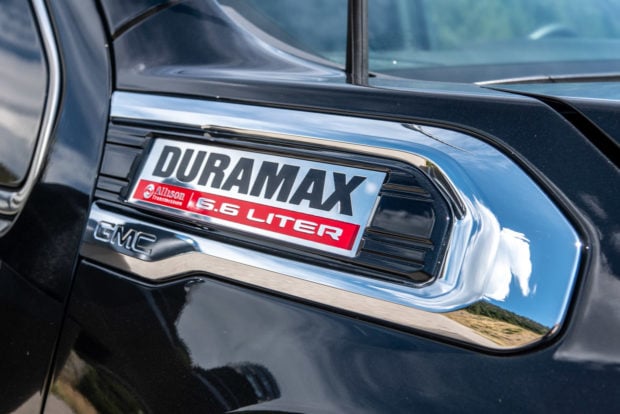 As I headed out for my first trailering trek across the beautiful countryside around Jackson Hole, Wyoming, I felt somewhat intimidated by the nearly 30 foot long, 8,000 pound trailer that was hitched up to the Sierra HD's fifth-wheel. I've never towed anything quite this large before, so navigating out of our basecamp and out onto the public roads could have been quite nerve-wracking. But it quickly became apparent that wasn't going to be the case.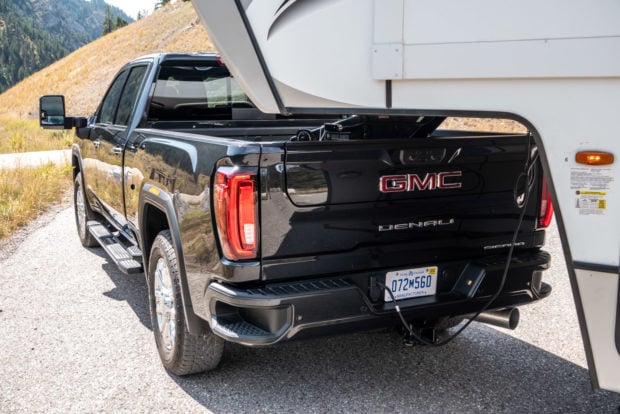 For starters, the interior of the Sierra HD Denali is quite a comfortable place to be, with a supremely spacious cabin, and cushy leather seating, which can be equipped with both heat and cooling. The ventilation was especially welcoming with the temperature on the dash reading 105ºF as we set off on our drive in a truck that had been parked in the hot sun for hours. Now, the inside of the Denali isn't as schmancypants as either the Ram Laramie Longhorn or the Ford F-150 King Ranch, but it's still got a premium feel, and tons of useful storage.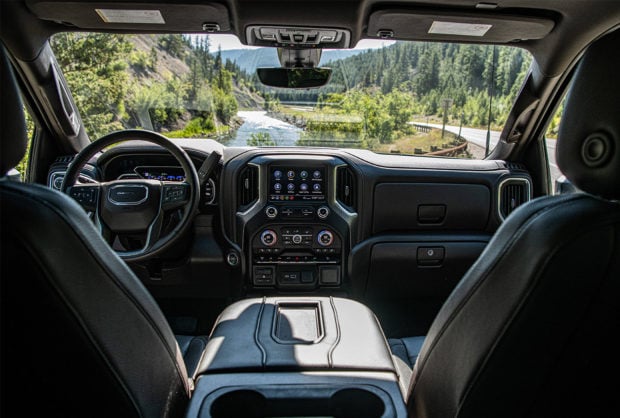 Once we started to navigate out from basecamp, we were greeted with the first of many great tools for improving visibility and safety. You see, when fully equipped, the Sierra HD's center touchscreen display offers a class-leading 15 different camera angles, including front, rear, top-down, side, hitch, surround, bed view, and more.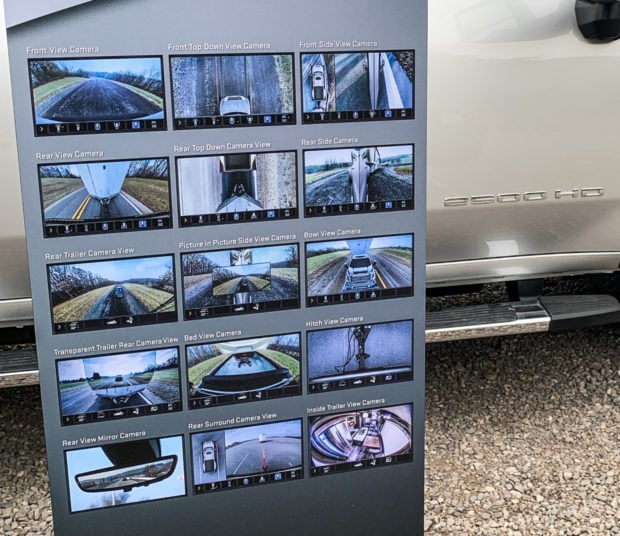 A flick of the turn signal, and either the right or left side rear camera view comes on screen automatically, providing an extremely good view of the side and back of the truck and trailer in the direction of your intended turn. This is similar to the blind spot camera feature I recently praised in the Hyundai Palisade and Kia Telluride, but its even more useful when towing a large trailer. The most impressive view, however, is one that almost seems magical. Dubbed "Transparent Trailer," this rear-facing view lets you see behind the trailer you're towing. The system combines views from the wide angle tailgate camera with a wired remote camera you can mount on the back of your trailer. The result speaks for itself:
This feature alone helps to build trailering confidence, allowing drivers to see what is typically a massive blind spot behind a trailer, and to know when and where there are vehicles that would otherwise be invisible.
But a heavy duty pickup truck is much more than the sum of its camera views, and my time in the Sierra HD proved that it's excellent at its number one job of towing. Sure, when you're pulling 13,000 pounds like I did on the second day of our drive, it's not a speed demon at acceleration, but the truck was smooth and predictable, and gets up to highway speeds faster than you might think. The 10-speed Allison transmission never struggled to find the right gear, while the diesel's exhaust brake feature provided an added boost of confidence, reducing the shuddering that can happen when towing a large load, and reducing the need for the brake pedal when heading down a steep grade.
Despite the size of the combined truck and the trailer, I was extremely impressed with how easy it was to drive. With the exception of making tight turns and negotiating parking lots, there were times that I almost forgot I was towing a massive trailer behind us.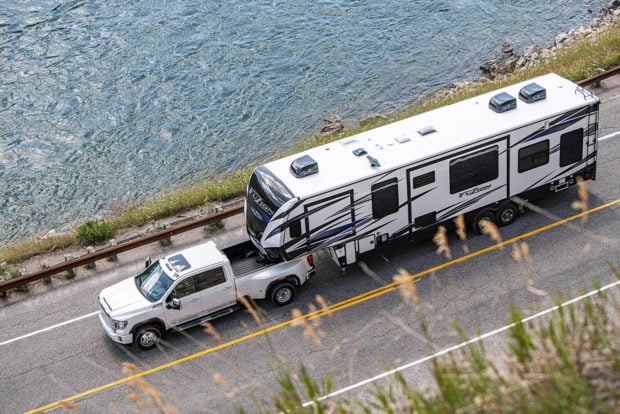 There are lots of other features which make towing easier, notably the ProGrade Trailering app which runs on the center touchscreen. This application allows you to store profiles for multiple different trailers, and offers things functions like detailed checklists to make sure you don't miss a step when hooking up, as well as tests to verify that your wiring is conen connected properly, and that tires are properly inflated. In addition, there's an automatic electric parking brake that prevents rolling while hitching up, as well as a park grade hold assist which makes sure that the truck stays put and is easier to manage when parking on a grade.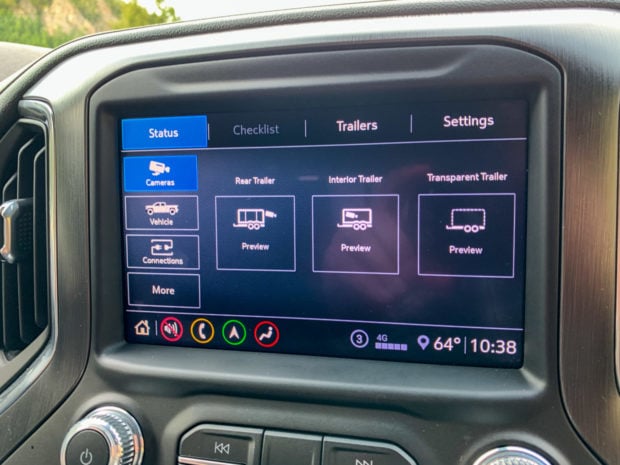 When using the myGMC mobile app, there's integration available with ASA Electronics' iN∙Command system, which provides access to a wide variety of information about your trailer should it have this system installed. You can use this to check things like battery voltage, water tank levels, or even remotely access a trailer's climate control settings.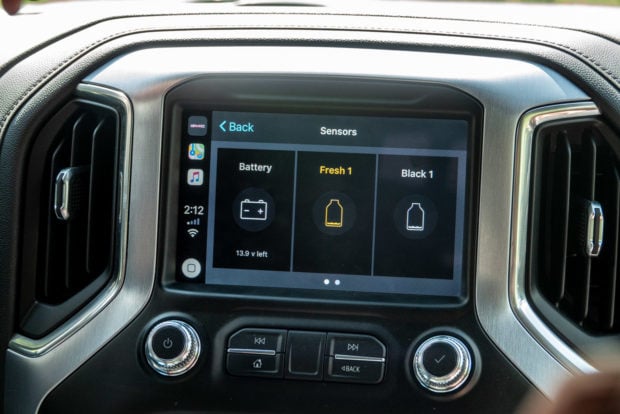 Lest I forget to mention it, the Sierra HD is also more than capable of handling large payloads in its bed. We spent a couple of hours driving with about 2,000 pounds of timber in back, and the ride remained smooth and predictable. But that's just a fraction of what these trucks are capable of hauling, with a maximum payload of 3597 pounds for the 2500 HD diesel crew cab, and 5892 pounds for the 3500 HD dual-wheel crew cab diesel. While the gas models can't tow as much, their payload capacity gets bumped up to 3862 pounds and 6894 pounds, respectively.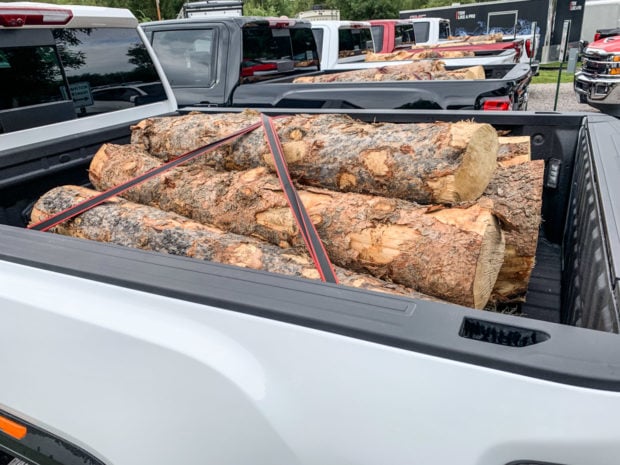 Time and again throughout my two days with the 2020 Sierra HD, it proved itself not just worthy of towing heavy and unwieldy trailers, but doing it with an unexpected ease. Its powerful diesel engine and rock solid chassis give it the brawn you'd expect from a heavy duty truck, but its the tech smarts that really make these trucks a pleasure to tow with, and that's what truly sets GMC apart from the crowd.