GMC Hummer EV Edition 1 Weighs More Than 9,000 Pounds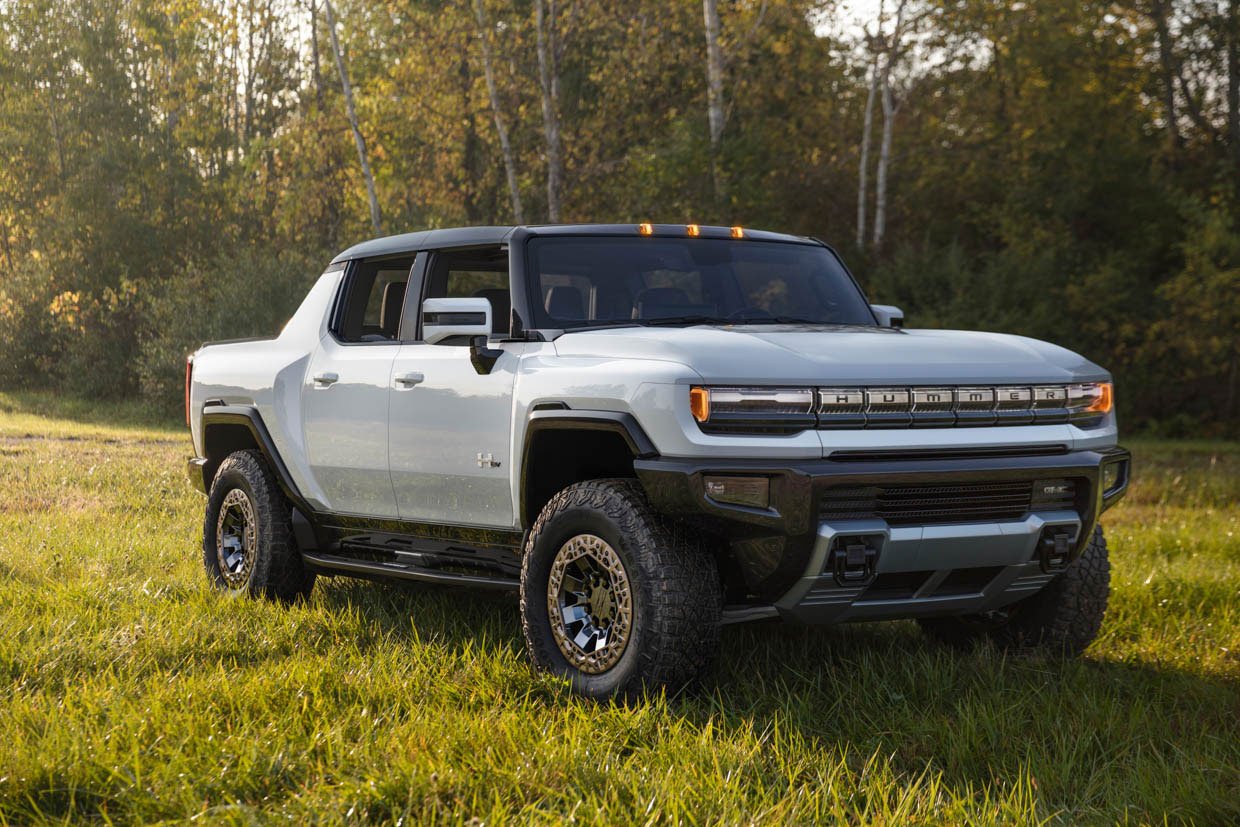 It would come as no surprise to anyone that SUVs are generally very heavy vehicles. Pickups are also typically quite weighty. However, your typical gasoline-powered pickup or SUV isn't nearly as heavy as the curb weight for the 2022 GMC Hummer EV Edition 1 that will soon be launching. The curb weight for the vehicle is reportedly an insane 9046 pounds, with a GVWR of 10,400 pounds.
Let that sink in a bit and consider that the GMC Sierra 3500HD 4WD dually pickup with the long bed and the massive 6.6-liter diesel engine is significantly lighter at 8355 pounds, and the beastly  Hummer H1 weighed about 7900 pounds. While the Hummer EV is a massively heavy vehicle, the good news is the vehicle has 1000 pure electric horsepower, so it's still impressively fast, zooming from 0 to 60 mph in about 3 seconds.
Part of the reason the Hummer is so heavy is the massive battery packs to propel the three-motor beast and still achieve a driving range of 350 miles per charge that the Edition 1 is capable of. With a curb weight of over 9000 pounds, the Hummer EV Edition 1 will be one of the heaviest vehicles on the road anywhere it goes.
[via GM Authority]