The World's Brightest Truck Lights up the Night
lights | mods | trucks | weird | August 27, 2019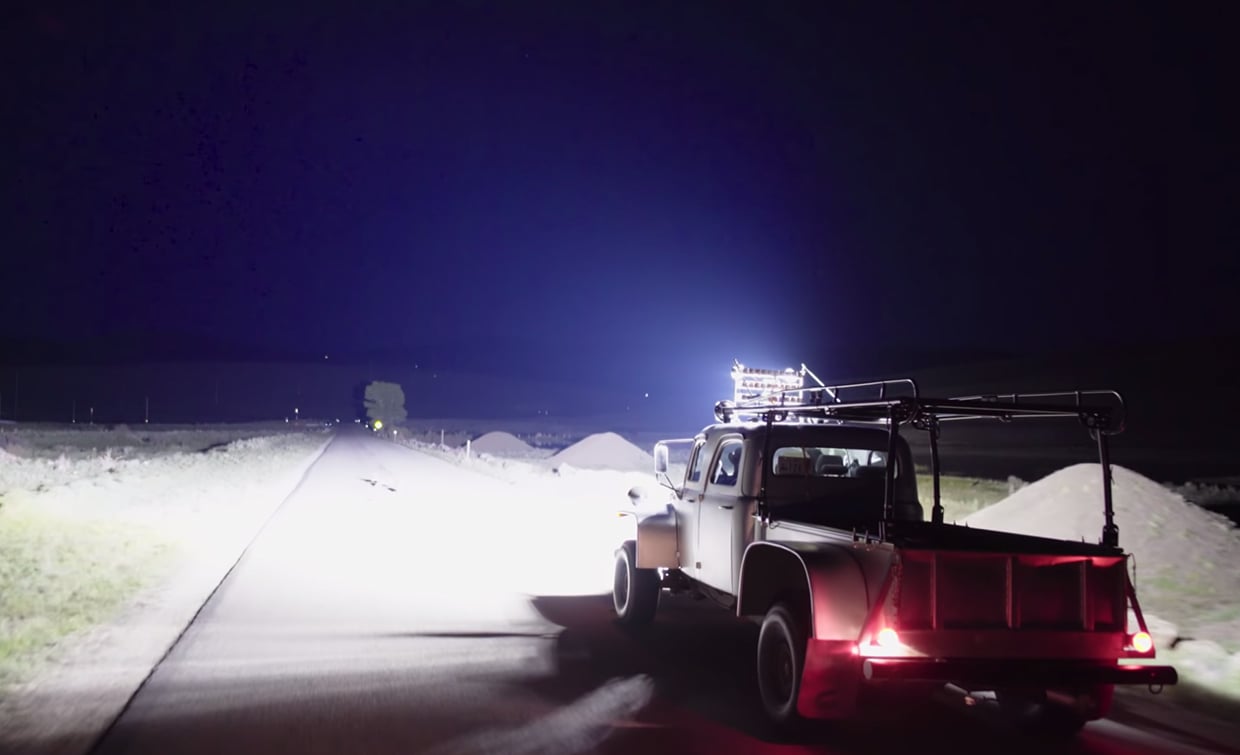 If you like to off-road after dark, you need a good LED light bar. There are plenty of aftermarket options out there, and a couple of truck makers even offer them as a factory option. But I can say with a high degree of certainty that none of them are as bright as the one that rctestflight installed on a truck.
This custom built truck not only combines a 1960s Ford F-100 with a Dodge chassis and Cummins diesel drivetrain, it packs what appears to the brightest vehicle lighting ever installed. Initially, he built a version using 40 individual 100-watt LED modules set behind 60º glass lenses, but decided its 480,000 lumen output was too diffuse because it was lighting up the hood so much that he couldn't see. So he went back to the drawing board, and dropped down to 18 units, set into parabolic reflectors to keep the beams more focused. Now it produces "only" 216,000 lumens.
After watching this, I'm almost certain this thing isn't street legal, as it could cause some pretty big problems for approaching vehicles. But on a pitch black off-road trail, I'm sure it really comes in handy – and confuses the hell out of any nocturnal creatures in the area.