2021 Toyota Mirai Concept Is a Major Upgrade
2021 | EV | hydrogen | toyota | toyota mirai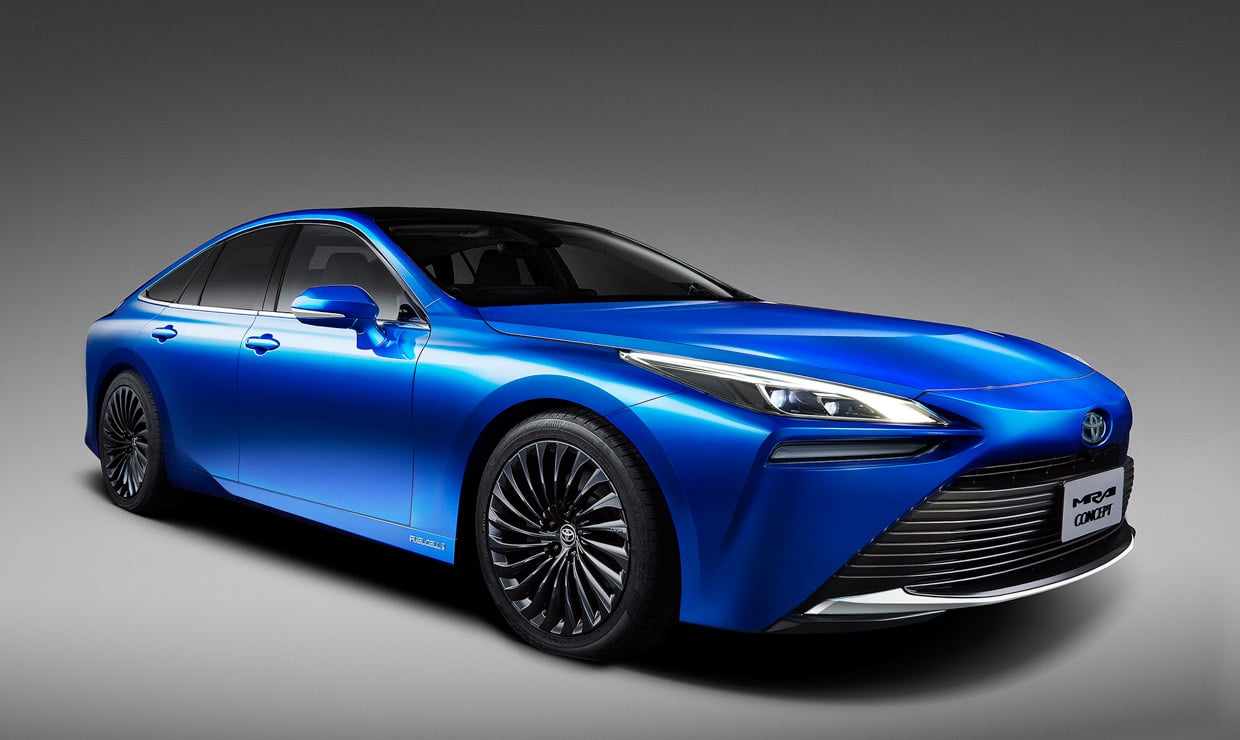 First revealed back in 2013, the Toyota Mirai is innovative in that it's one of the few consumer vehicles on the road which runs on hydrogen power. Its systems then convert that hydrogen to electricity to drive its motor, and emitting only a little bit of water as its sole tailpipe emission. Neat stuff, but hydrogen fueling stations aren't exactly commonplace, and frankly the design of the original Mirai was underwhelming.
While Toyota doesn't have a solution for the limited hydrogen infrastructure problem, they are going to make the Mirai itself a far more appealing car going forward.
The new 2021 Mirai – currently shown as a near production-ready concept sedan has a striking new design that's far more luxurious and stylish on all counts. Riding on the same platform as the currently very good Lexus LS, the new Mirai has smooth lines everywhere, and is sleeker and more substantial than before.
Toyota also wants the Mirai to perform and handle better, and as such is moving from front-wheel drive to a rear-wheel drive architecture. This should provide much better driving dynamics, and a more enjoyable ride that's closer to a Tesla than to a Prius. In addition, Toyota says the new Mirai will have a larger hydrogen tank, enabling up to 30% more range than the current model – which can go roughly 312 miles between fill-ups.
The interior of the Mirai Concept looks great too – with a sleek and modern design, dominated by two large digital displays  – one behind the steering wheel and the other floating to its right and over the center console. It's a good look that balances technology with ergonomics, and feels more relatable than some of the other cars that try too hard to look futuristic and high-tech.
With a new design, improved performance and handling, and added range, the 2021 Mirai looks to be a big improvement on all fronts. Now we just need a place to get hydrogen fuel outside of California, and we'll be all set. Toyota acknowledges that hydrogen usage isn't widespread at this point, and the Mirai is just part of their overall battery and hybrid EV strategy. Here's hoping we see some of the same design aesthetic applied to other Toyota models.