Toyota Copen GR Sport Is a Tiny Convertible Built for Fun
daihatsu | gazoo racing | Kei Car | toyota | toyota copen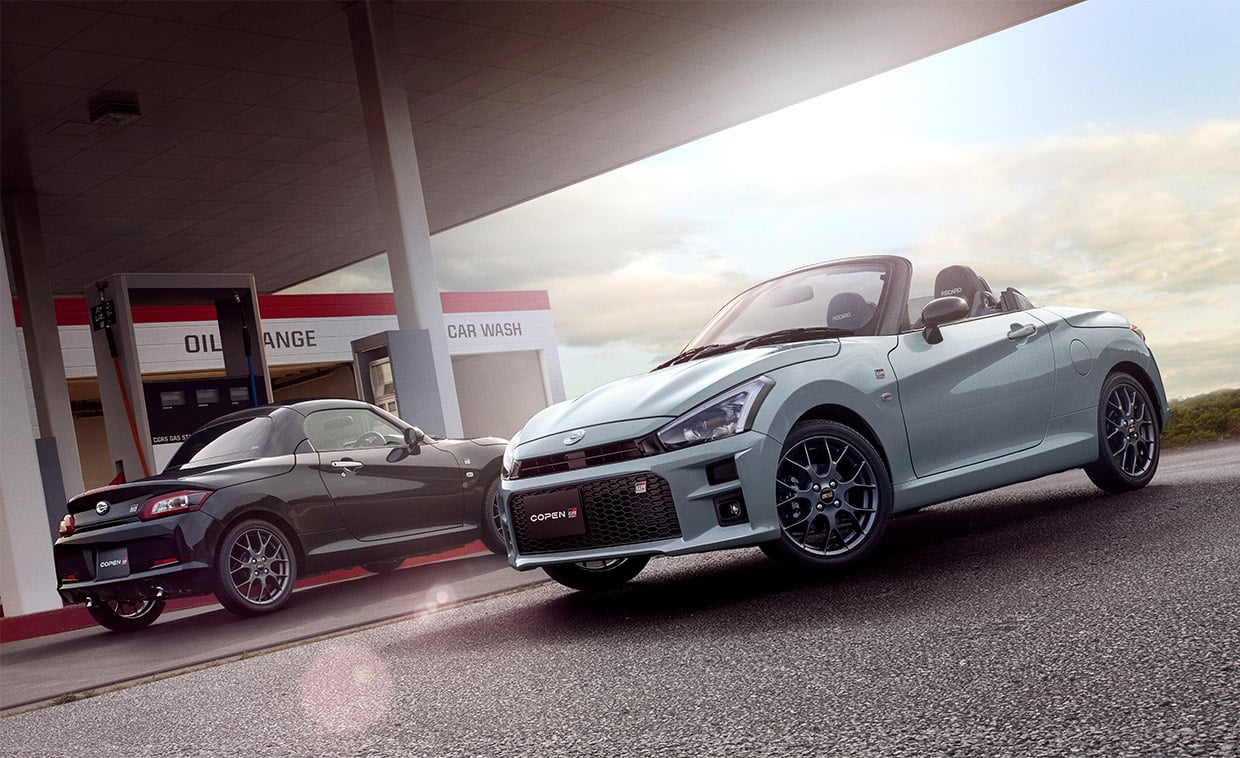 The Daihatsu Copen is a car that you'll never see on the roads in the US, but it's not an uncommon sight on the streets of Japan. Now, Toyota's Gazoo Racing has taking their turn at upgrading the tiny convertible into something a bit more fun. The Copen GR Sport is a subcompact droptop that packs upgraded handling, sporty aesthetics, and other tweaks to set it apart from the standard model.
The convertible kei car gets special front and rear bumpers, BBS forged aluminum wheels in matte grey, blacked-tinted LED headlights and taillights, and GR badging outside. Inside, it gets Recaro seats, a leather MOMO steering wheel, and a special gauge cluster with a GR logo and red lighting.
The car goes beyond aesthetic upgrades though, and has sport-tuned shocks with red paint, (since red paint makes everything perform better), sport-tuned electric power steering, and additional body bracing for improved chassis rigidity. There's also a front limited-slip differential to improve cornering performance. Sadly, the diminutive engine and transmission are unchanged. So don't expect a ton of speed out of its 64 horsepower, 657 cc engine. At least it can be had with a 5-speed manual, since that's bound to be more entertaining than the CVT option.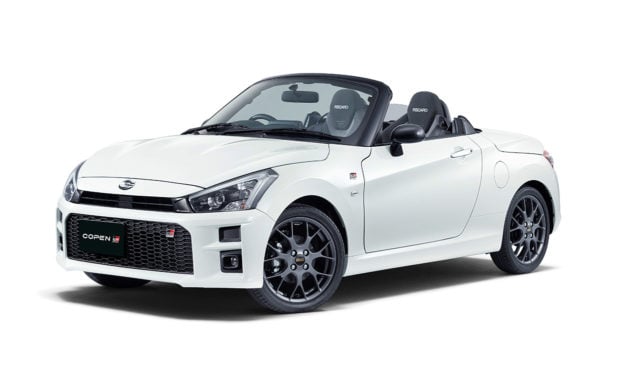 Clearly, the Copen GR Sport is one of those cars we have little chance of seeing in the States, but it's definitely one I'd love to drive on the streets of Japan if given the chance.