The Toyota Supra Is Finally Getting a Manual Transmission Again
manual transmission | toyota | toyota supra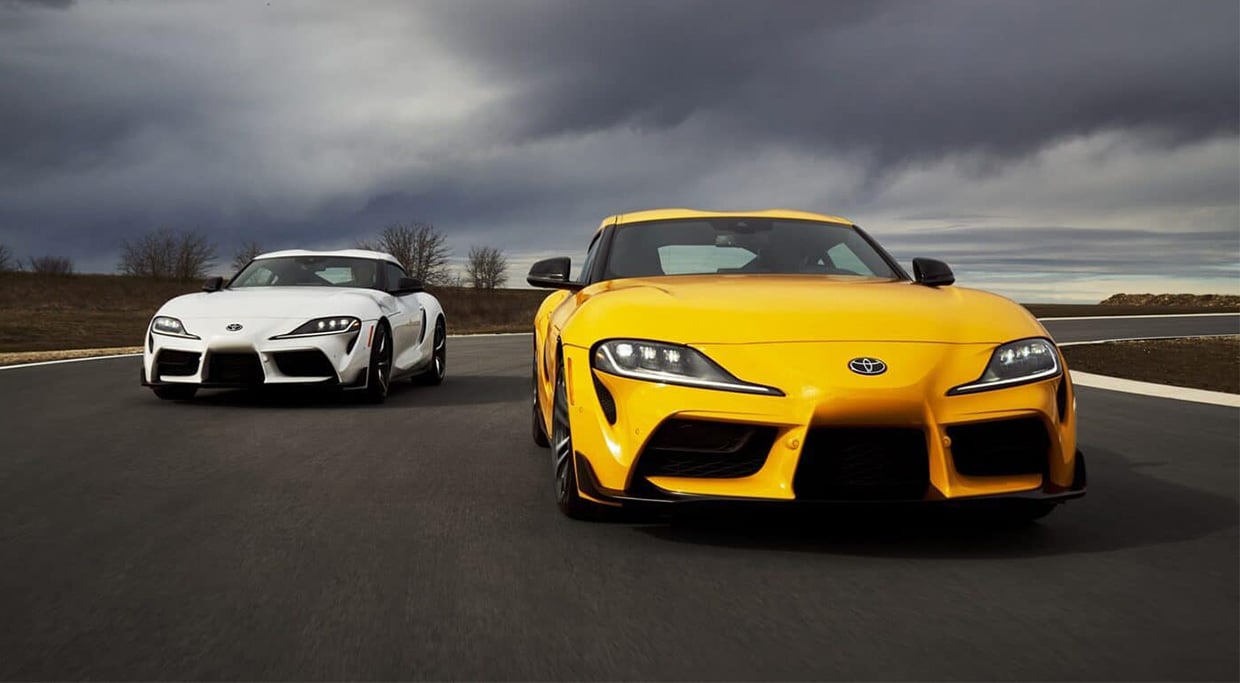 One of the most iconic sports cars that Toyota offers is the Supra. The car always had a manual transmission option in past iterations, but when it returned at the end of 2019, it was only available with a paddle-shift automatic. The lack of a manual transmission had many fans begging Toyota for a three-pedal option, despite its BMW Z4 counterpart offering a manual.
An announcement by Toyota's UK division has now confirmed the automaker will offer a manual transmission in the Supra. It was later confirmed by Autoblog that the manual is coming to the U.S. as well.
It's unclear how many gears the manual transmission will have, but the assumption is that it will be a 6-speed. It's also unclear if the manual transmission would be offered with the small four-cylinder, the larger six-cylinder, or both available engines. Toyota dealers have reportedly seen the manual transmission version of the car at a dealer event in Las Vegas, and it's expected that Toyota will offer more details about the manual Supra soon.