Ford Patent Application Hints at Mustang Windshield That Curves onto Roof
ford | ford mustang | patent | windshield | December 30, 2019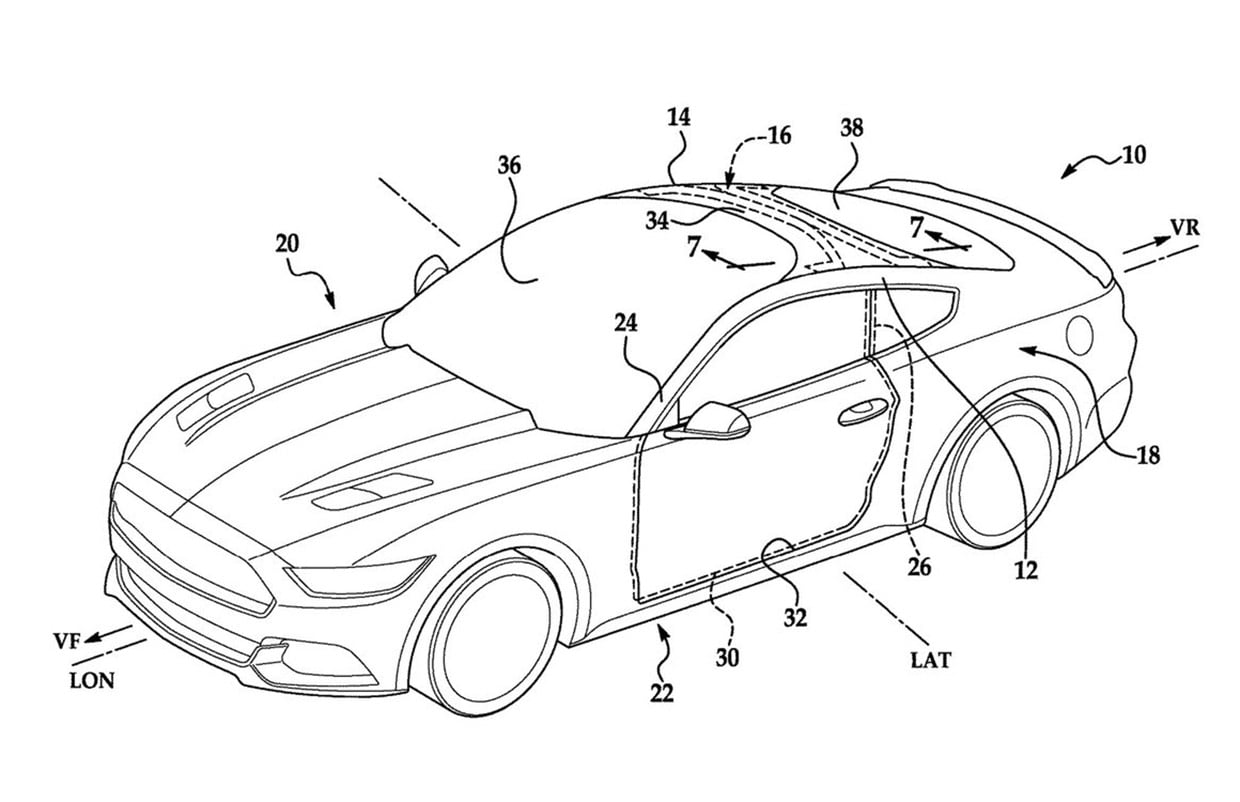 With the reveal of the Mustang Mach-E, Ford has been shaking things up with the Mustang brand of late. Now, it appears that Ford may have something else up its sleeve for the Mustang in the form of a jet fighter inspired windshield for the original muscle car.
MachE Club member Return of the Mack discovered the patent application, which was first filed by Ford back in May 2018, then revised with drawings in November 2019. The design features a windshield that wraps up onto the roof of a car. Combined with a large rear window, this could bestow the Mustang with an almost entirely glass roof. The trick is a unique set of bow-shaped trusses that would provide structural rigidity for the roof, and protect occupants in the event of a rollover.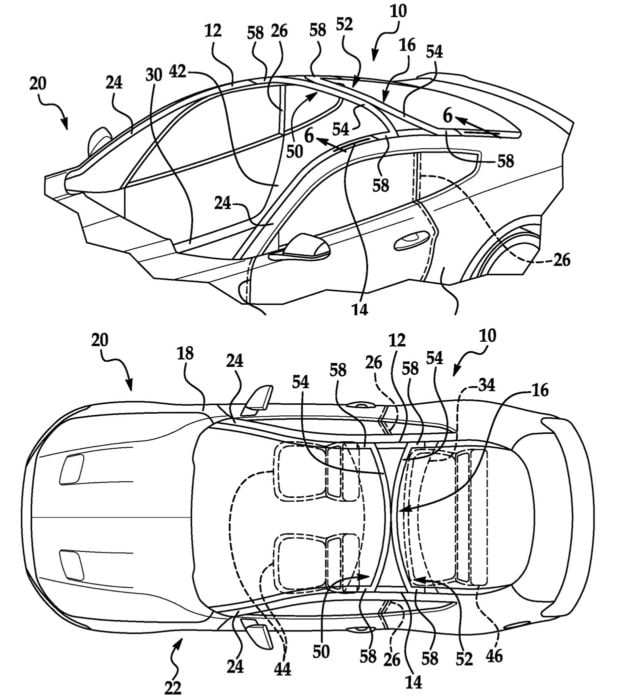 It's kind of a strange look from outside of the car, but I'm sure it would be nice to have the extra light and sense of space when inside of the cabin. It's unclear at this point if Ford plans on bringing this type of windshield and roof design to a production Mustang or any other vehicle, but it could be an interesting way for them to bring back the glass roof that used to be an option on the last-generation Mustang.