Volkswagen e-BULLI Is a Classic VW Bus with an Electric Heart
vans | volkswagen | VW | vw e-bulli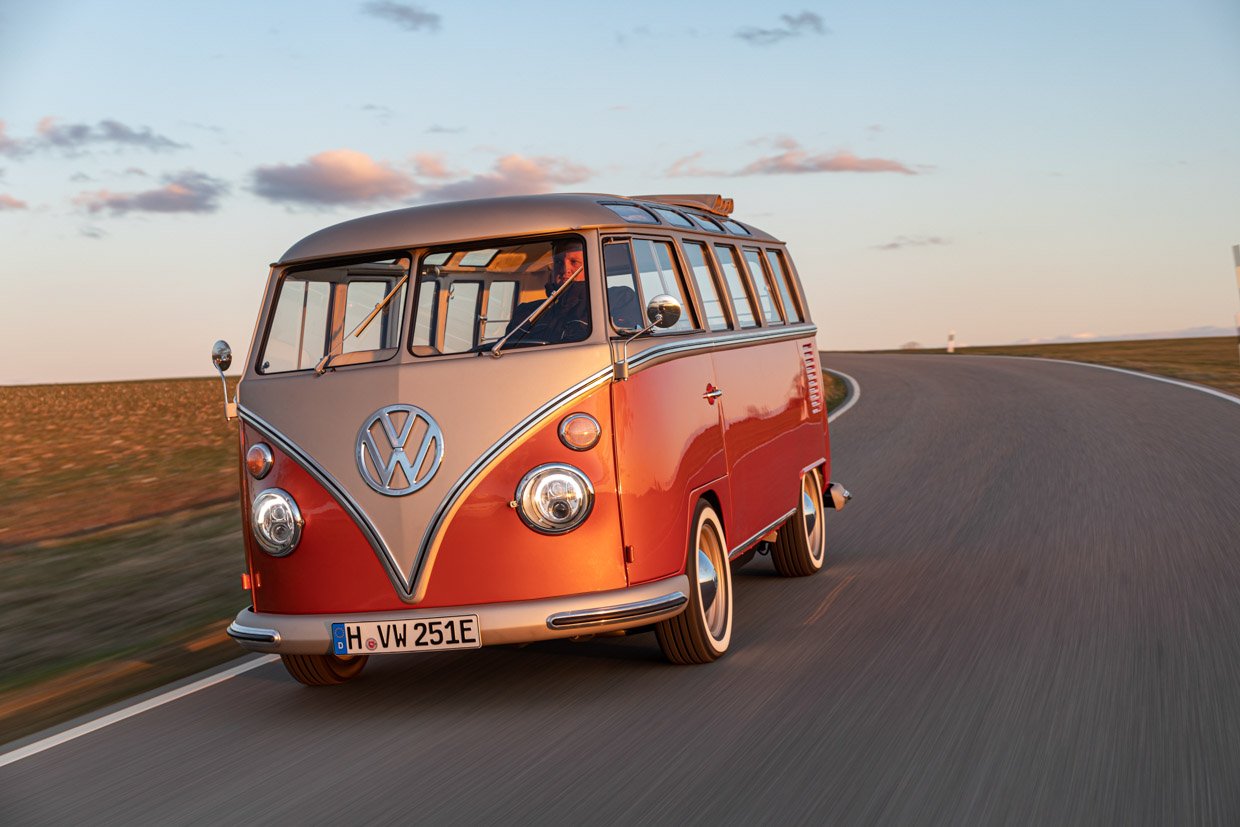 The Volkswagen Type 2 bus is one of the most iconic and collectible vehicles of all time. It was quirky and slow, but incredibly charming, and actually pretty versatile. Now, Volkswagen has transformed one of these classic microvans into a modern electric vehicle.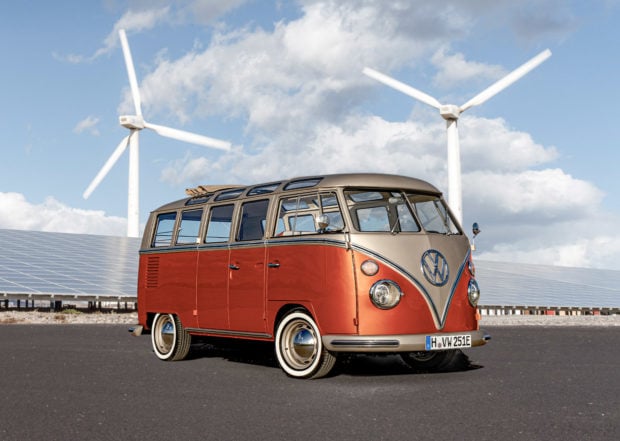 The e-BULLI concept vehicle started out life as a 1966 Type 1 Samba bus, and from the outside, it looks much like it did when it rolled off the assembly line in Hanover, Germany more than 50 years ago. Sure, it's got a shiny new paint job and a new upholstery inside, but otherwise, it looks pretty much stock.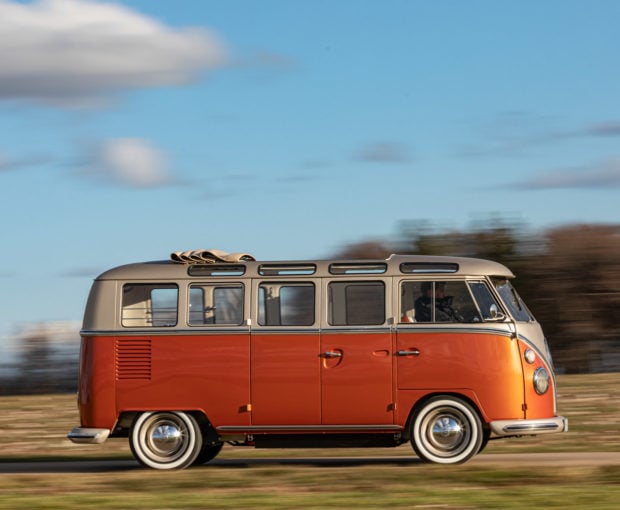 The big change is what's in back. Volkswagen Commercial Vehicles and build partner eClassics ripped out the original 4-cylinder boxer engine and replaced it with an electric motor. The original engine made just about 43 horsepower, so it wouldn't take much to improve on that, so rather than cram in something too heavy, the new motor makes just 82 horses. That's still a big improvement, and with 156 lb-ft. of torque, it's definitely got way more get up and go than before. It's powered by a 45 kWh battery pack, offering a driving range somewhere around 124 miles.
Now these figures aren't very exciting by modern EV standards, but it's still a cool idea to run one of these classics without the need for fossil fuels, and without the putt-putt sounds of its original engine. In addition to the drivetrain updates, the e-BULLI has a whole new multi-link suspension, along with adjustable shocks and coilovers, a modern rack-and-pinion steering system, and disc brakes at all four corners.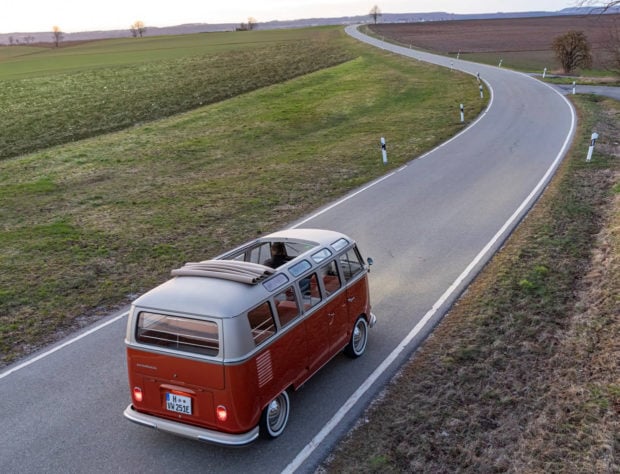 While the Volkswagen e-BULLI is a concept vehicle, eClassics does offer an electric conversion kit for the classic VW Type 1 (aka the Beetle) starting around €64,900 (~$69,700 USD). They also make conversion kits for Type 2 and Type 3 vehicles.