Dodge Van Racing is Japan at its Best
dodge | dodge van | japan | racing | vans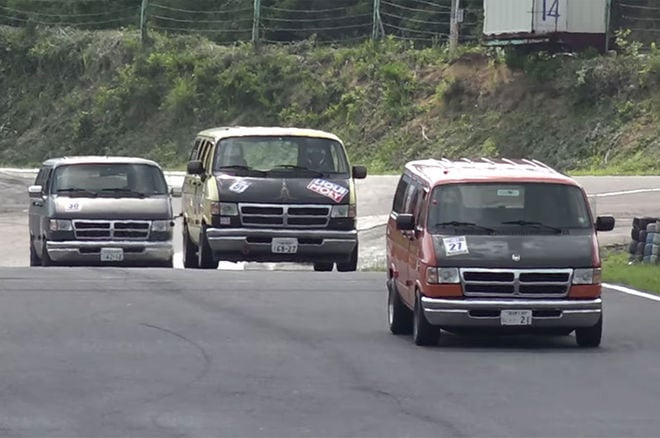 Japan is home to both some very cool things, and some very weird things. One of the coolest things is a racing series that sees Japanese drivers hooning old short-wheelbase Dodge vans around a racetrack. Apparently, the sport grew out of a common practice for motorcycle racers to buy these vans and use them to haul gear and bikes to the track.
As speed freaks are wont to do, they eventually hopped up these boxy machines. One thing led to another, and the racing of these modded pit crew vehicles turned into an entire series, called Dajiban (which sure sounds an awful lot like "Dodge Van.") The mid 1990 Dodge Ram Van with a Magnum V8 is their standard weapon of choice.
Check out the videos below to see some van racing action.