This Jimco Hammerhead Class 1 Baja Racer Is an Iridescent Beauty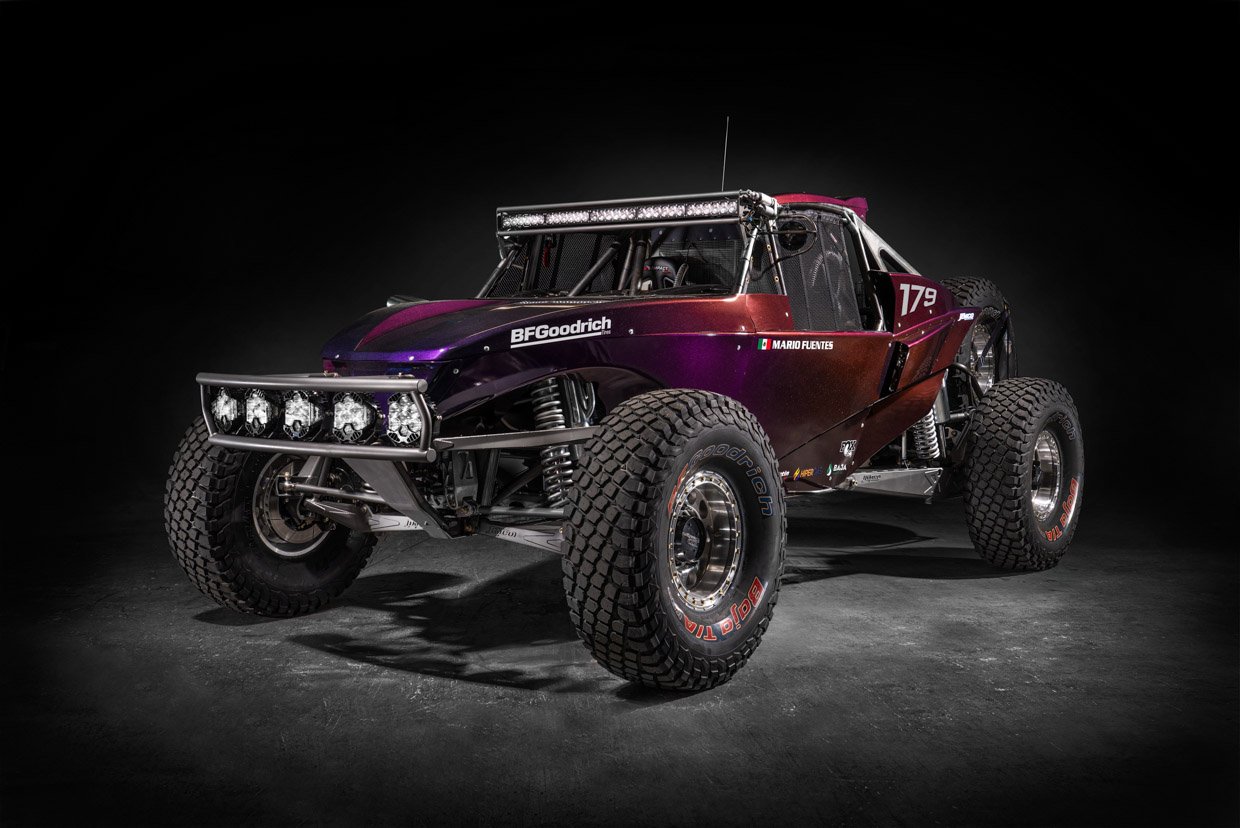 When it comes to Class 1 Baja race cars, they're usually covered with so much mud, dirt, and bugs, that you really don't pay attention to their color scheme or body styling. But in the case of this beauty from Jimco Racing, we have an off-roader that's as beautiful clean as it is dirty.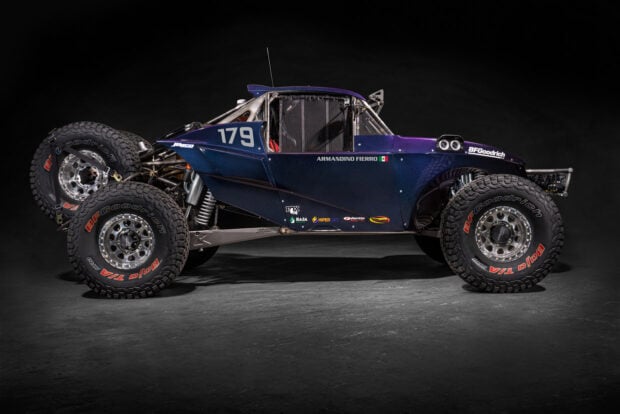 Built for driver Mario Fuentes, this open-wheel race car looks fantastic, covered in an iridescent 3M gloss FLIP Deep Space wrap that changes colors as you move around the car. Photographer Vincent Knakal captured some great images of the buggy as it catches the light at various angles, changing between shades of blue, purple, and orange.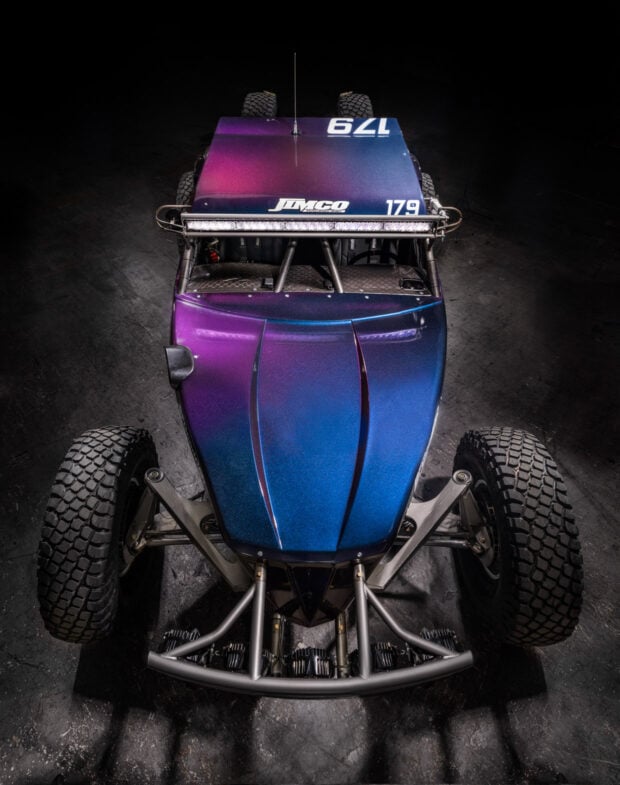 Of course a race car isn't just about the way it looks, and this beast has got it where it counts too. Powered by a Dougan's Racing Engines 477Ci Small Block SB, it cranks out 850 horsepower, and sends power to its wheels via a Fortin 5-speed sequential transmission and torque converter. Brembo calipers with 14″ rotors help bring this monster to a quick stop, while Jimco's trophy truck front suspension and hybrid rear suspension give the car an impressive 24″ of wheel travel.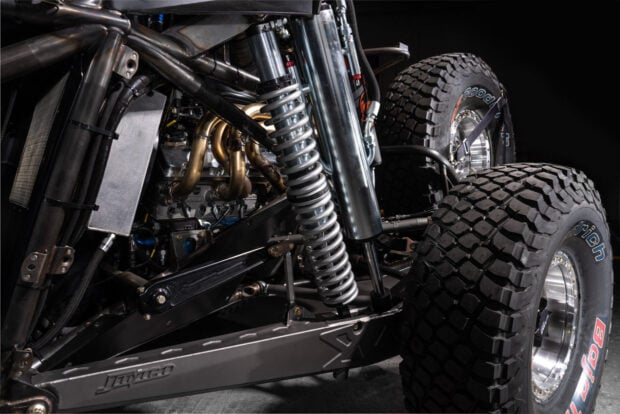 Inside, the Hammerhead is packed with modern tech, like dual Lowrance GPS systems, dual Motec electronic displays and keyboards, along with Impact Carbon Fiber HS1 race seats and Momo Camlock restraints for its driver and co-driver.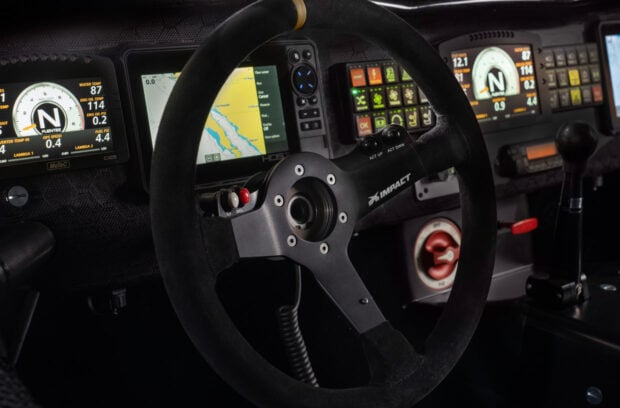 The whole shebang rides on massive 40″ BFGoodrich KR3 desert racing tires, wrapped around 17″ Method beadlock race wheels. The finished car looks amazing, and I'm sure it'll tear up the desert like a beast when it races in the SCORE Baja Series.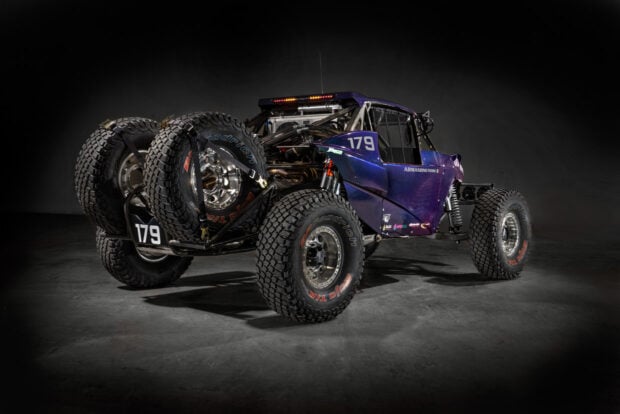 If you're into off-road racing and want a vehicle fabricated just for you, the guys at Jimco Racing would be happy to build you something just as amazing as Mario's Hammerhead, assuming your pockets are deep enough.