Ford + Filson Bronco Wildland Fire Rig Is Ready to Help Firefighters
2021 | fire | ford | ford bronco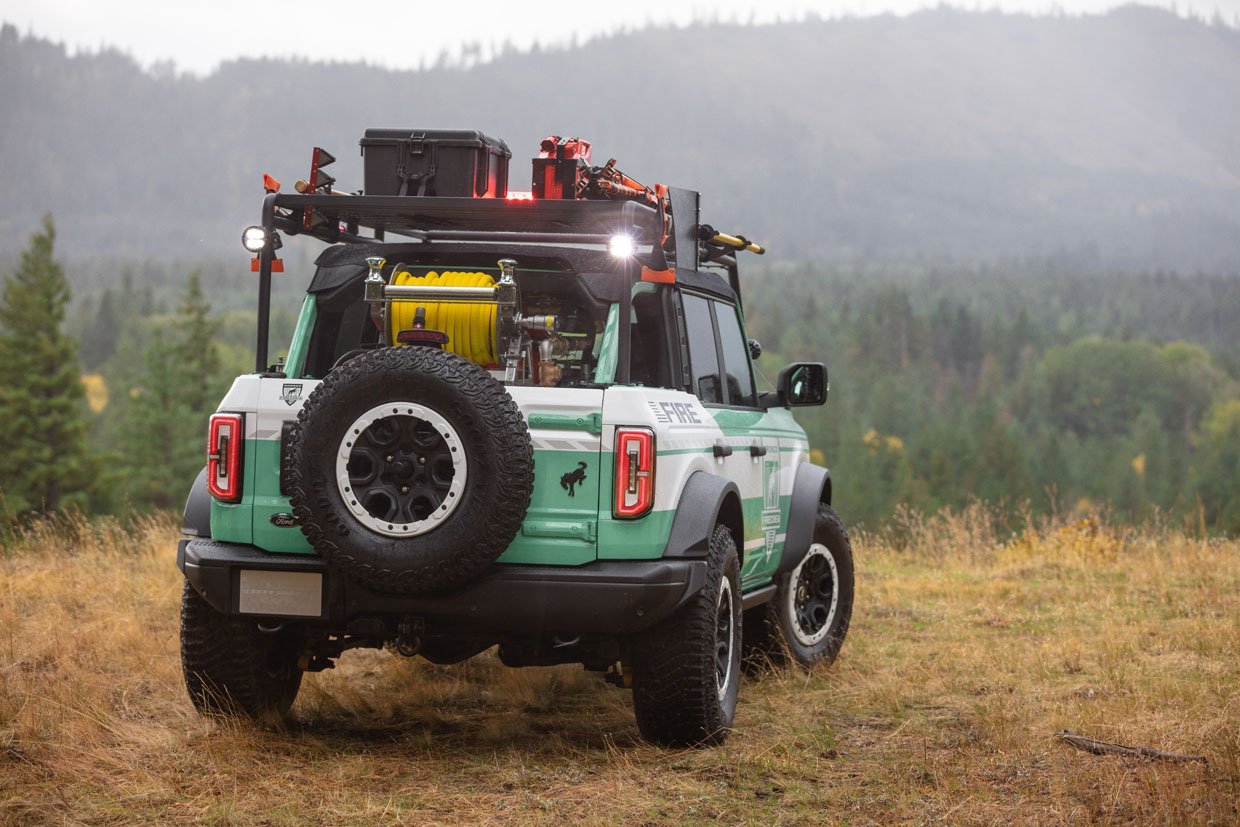 Ford and outdoor equipment manufacturer Filson have announced a tie-up to create the Bronco Wildland Fire Rig concept. The concept was inspired by vintage U.S. Forest Service Broncos and iconic materials used by Filson. The vehicle was designed as a model for future firefighting rigs based on the new four-door Bronco.
The concept is based on the four-door 2021 Bronco Badlands SUV with the Sasquatch Package. It's painted in Force Service Green paint and has a full fire skid with a water tank in the back and interior with design elements made from Filson fabrics and accessories. The concept features a Ford Performance modular steel bumper along with a Warn winch.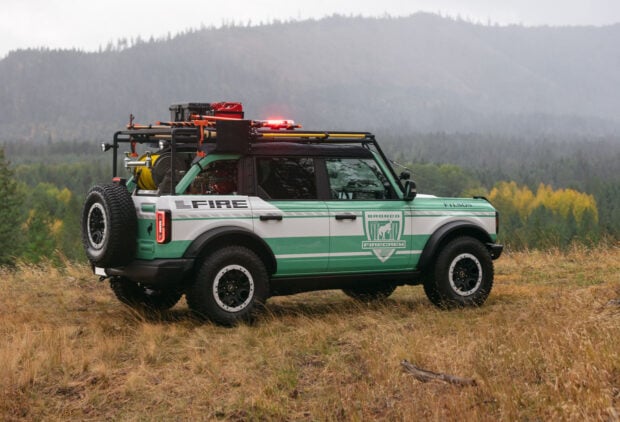 Other features include a heavy-duty custom fabricated overhead rack with RIGID LED lights. The vehicle carries firefighting equipment, including a Pulaski, shovel, water tanks, axes, and more. The frame is strong enough to double as a firefighter lookout. The vehicle also has a 50-gallon water tank and a high-pressure water pump. Chainsaws, hardhats, hi-lift Jack, and drip torch are all part of the package.
The SUV's interior features materials from Filson, including quilted seats made from jacket leather and brass accents. The roof cover and cargo divider are made from fireproof ripstop nylon.
Ford says the Bronco Wild Fund will also donate two four-door Bronco models modeled after the concept to support forest firefighting crews.