2022 Subaru BRZ Gets More Power, a Stiffer Chassis, and a Complete Redesign
2022 | subaru | subaru brz | November 19, 2020
---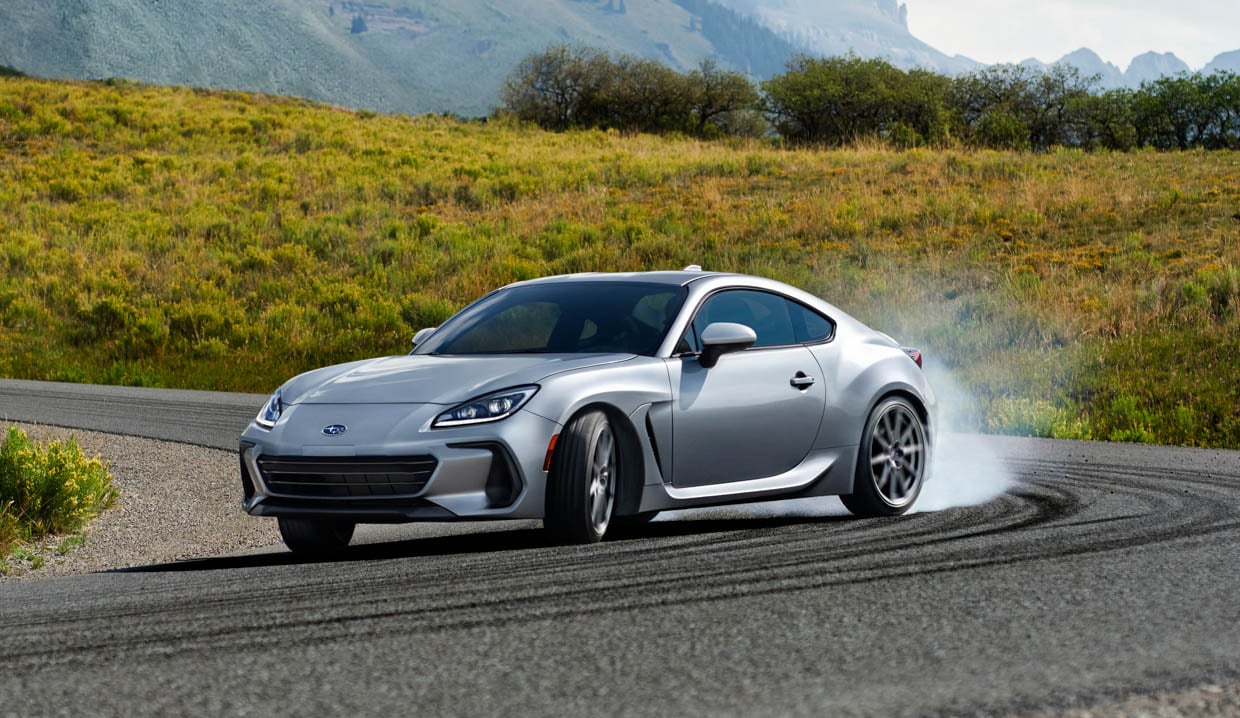 The 2022 Subaru BRZ is almost exactly what the enthusiasts wanted – keep the purity, increase the power, and focus on handling. The redesigned car has a new 2.4-liter naturally-aspirated Subaru BOXER engine that makes 228 horsepower and 184 pound-foot of torque – the outgoing BRZ maxes out at 205 hp and 156 lb-ft of torque. Naturally, some people would want even more power, but this is an improvement. And hopefully, some of that extra power will smooth out the BRZ's notoriously uninspiring low-end torque.
Subaru is billing the 2022 BRZ as the lightest 2+2 sports car on the market, tipping the scales at under 2900 pounds in all trim levels. It comes standard with a six-speed manual transmission with a short-throw shifter. Buyers can also opt for a downshift throttle blip control or a six-speed automatic with paddle shifters. For 2022, all versions come with a limited-slip differential.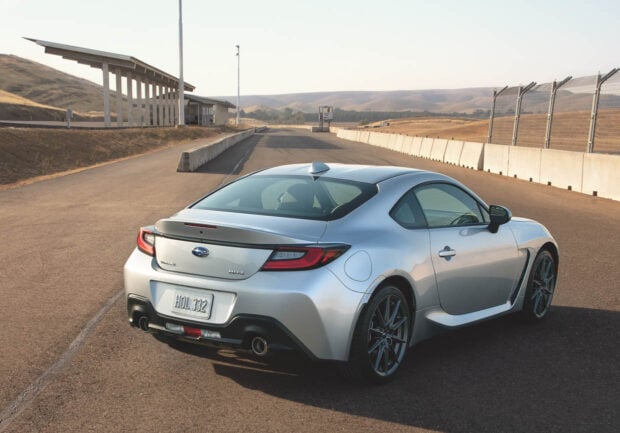 When fitted with the six-speed manual, the Premium version weighs 2815 pounds, with the Limited weighing 2835 pounds. Adding the automatic brings the Premium version's weight to 2864 pounds and the Limited version to 2881 pounds.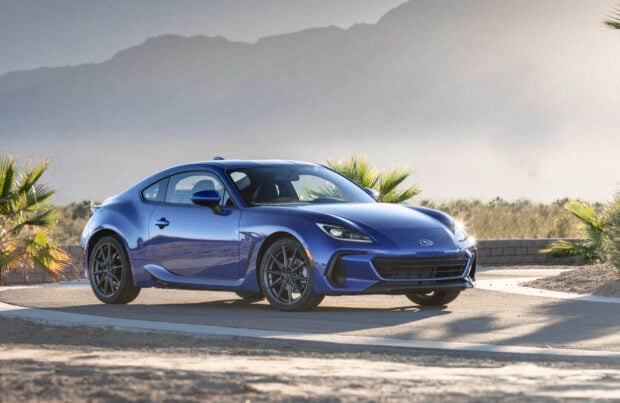 Subaru boasts that the BRZ also has a near-perfect weight distribution. Other changes include a substantially stiffer chassis, along with a retuned suspension, an even lower center of gravity for the Boxer engine, and the ability to completely disable its stability control systems. All of this should spell even better handling and cornering performance.
Along with complete redesign on the outside, Subaru has also added new features inside. Upgrades include a customizable seven-inch digital dashboard with a tachometer directly in front of the driver and an integrated digital speedometer readout. The vehicle also features an eight-inch infotainment touchscreen supporting Apple CarPlay and Android Auto along with Bluetooth hands-free functionality.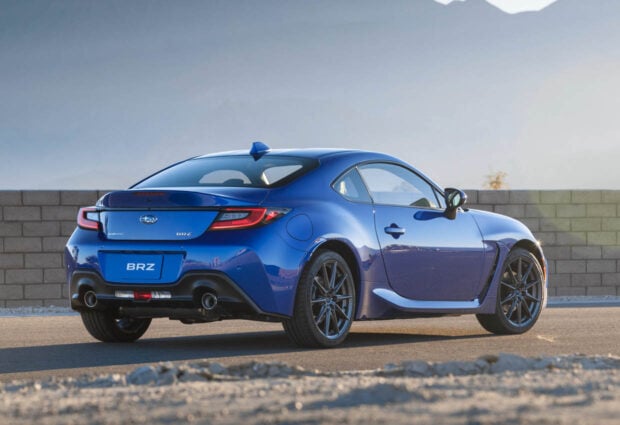 Subaru has yet to announce pricing for the 2022 BRZ, but thanks to its relatively modest engine changes, it's expected to remain an economical choice for those who want an entry-level sports car.