Mansory Stallone GTS is a Completely Customized Ferrari 812 GTS
ferrari | ferrari 812 gts | mansory | Mansory Stallone GTS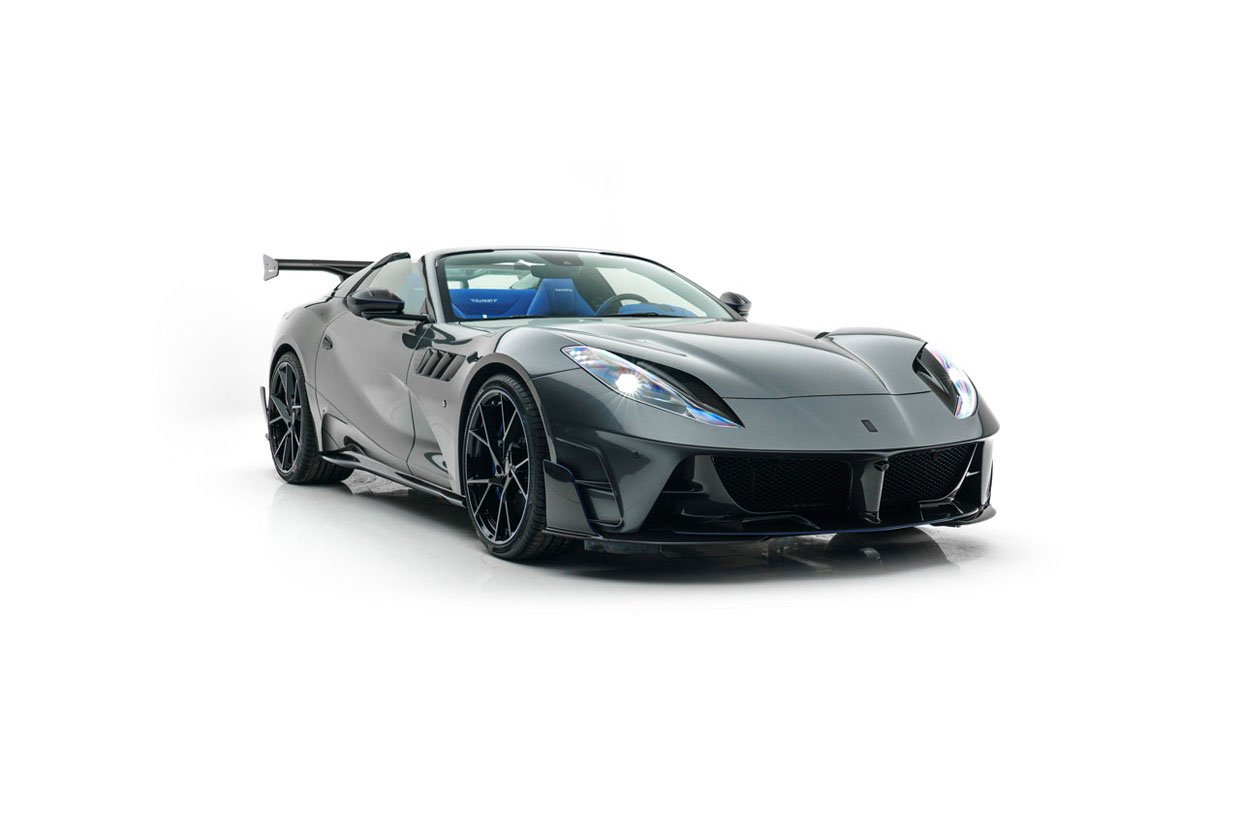 The 812 GTS is one the coolest cars that Ferrari has ever made. Now car customization specialist Mansory has taken one of these supercars and converted it into a beast called the Stallone GTS. The vehicle was re-sprayed in Daytona gray paint with blue accents and has lots of carbon fiber add-on parts on the exterior.
Ferrari's 6.5-liter V12 engine has been tuned and gets a custom exhaust system pushing power to 830 horsepower and 740 Nm (546 lb-ft.) of torque. The car does feature a retractable hardtop that can be opened or closed in 14 seconds while driving at up to 45 km/h (~28 mph).
With 830 horses behind the cockpit, the Stallone GTS can hit 345 km/h (~214 mph) on the top end and reach 100 km/h (~62 mph) from a standstill in 2.8 seconds. The carbon fiber touches also carry over to the car's interior, which has been completely customized in blue leather with white accents. A custom Stallone GTS sports steering wheel and aluminum pedals are also added to the interior.
The car rides on custom ultra-light alloy wheels fitted with super sticky high-performance tires. Pricing is unannounced for the Stallone GTS, but the base Ferrari starts at $335,000.