New 2022 Toyota GR 86 Packs a 2.4-liter Punch
2022 | toyota | Toyota GR 86
A quick glance at the new Toyota GR 86, and other than the addition of the GR prefix, the car looks very much like the outgoing model. However, it is heavily revised, and one of the biggest changes comes under the hood. Toyota and Subaru have ditched the 2.0-liter engine and replaced it with a larger 2.4-liter version making more power and delivering better performance.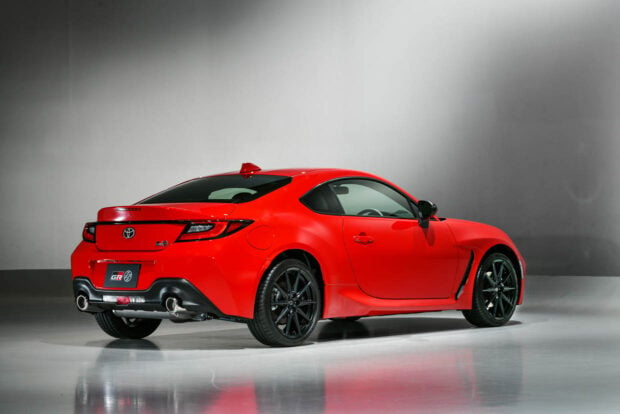 The new 2.4-liter engine makes 231 hp and 184 lb-ft. of torque at 7000 rpm. Toyota says that the new GR 86 can reach 62 mph from a standstill in 6.3 seconds. While that's not exactly fast, it is an improvement of 1.1 seconds compared to the outgoing Japan-spec model.
Toyota notes the new GR 86 is almost identical in dimensions to the prior model. In order to compensate for the weight of the larger engine, the car incorporates aluminum for the roof and fenders, along with lightweight front seats and mufflers. Torsional rigidity has also been enhanced by about 50 percent compared to the outgoing model for improved handling and performance at all speed ranges.
Toyota also notes that the GR 86 with the automatic transmission will get the Subaru EyeSight driver assistance system. The 2022 GR 86 will launch in Japan this fall. It's unclear when the new GR 86 or BRZ will launch in the states.