GMC Hummer EV Gets Extra Ground Clearance in Extract Mode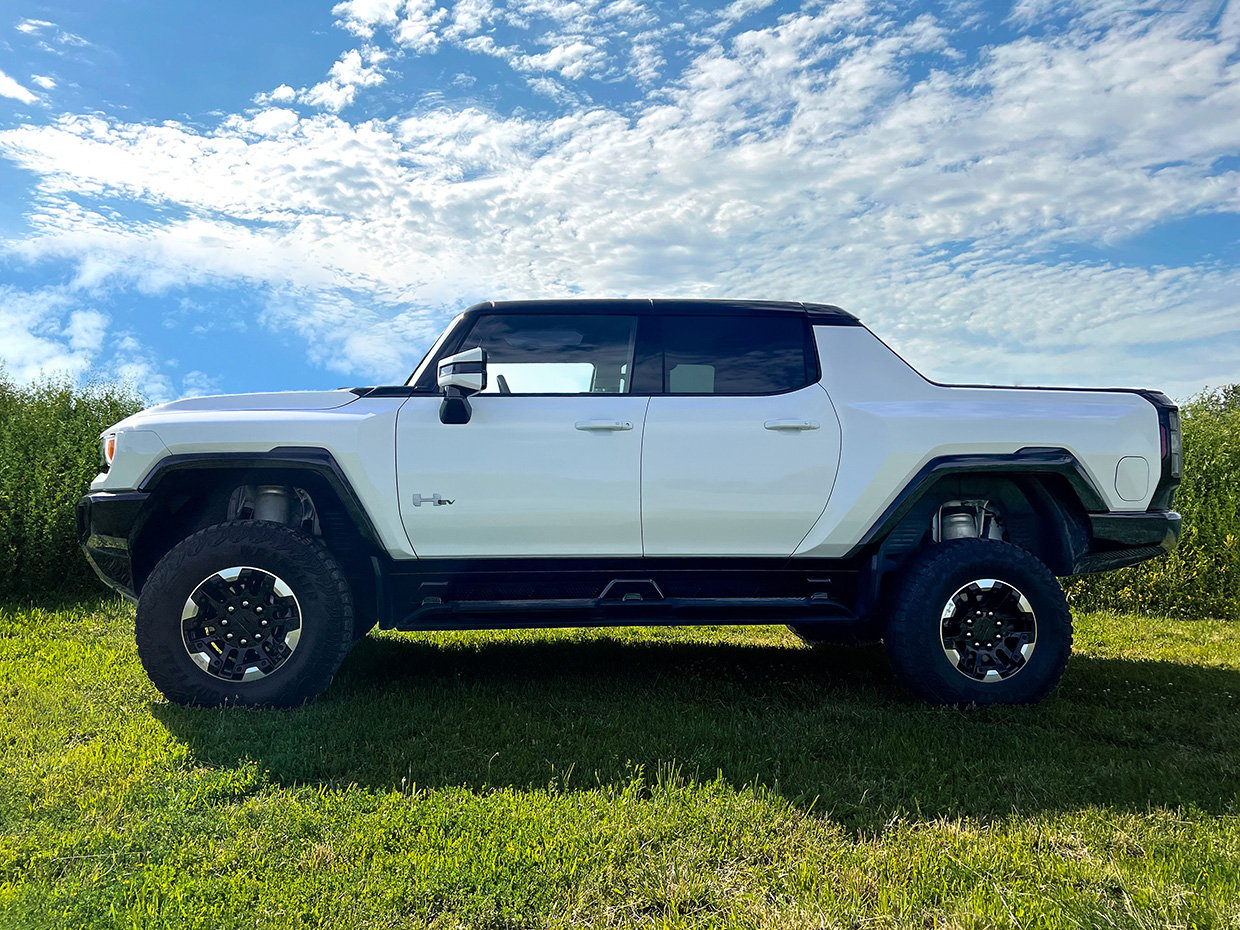 GMC has confirmed that it will be adding a new feature to the Hummer EV Pickup called Extract Mode in the next few weeks. In this mode, the Adaptive Air Suspension can raise the vehicle to an even higher ride height, giving it more ground clearance than competing pickups.
With Extract Mode activated, the Hummer EV Pickup has 15.9 inches of ground clearance. GMC is keen to point out that is more than the F-150 Raptor, Bronco Raptor, RAM TRX, and Rivian R1T. With the addition of Extract Mode, the vehicle has three different ride height options.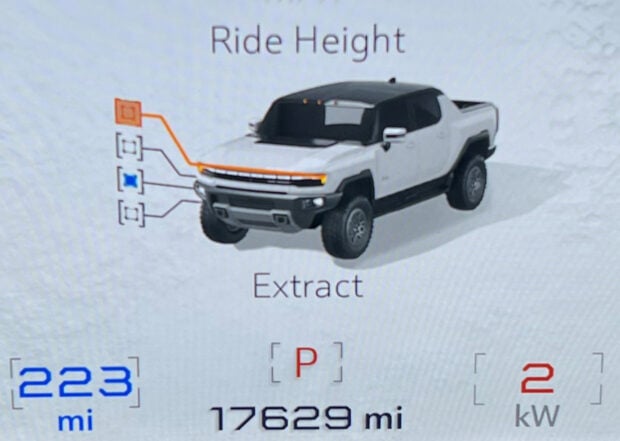 In normal mode, the maximum ground clearance is 10.1 inches. Raised mode bumps ground clearance up to 11.9 inches. Finally, the new Extract mode takes ground clearance to 15.9 inches. The front overhang is the same in all three modes at 34.7 inches.
"Our goal was to push the boundaries of what an electric vehicle is capable of and to develop real, usable features that will allow customers to take off-roading to the next level," said Aaron Pfau, GMC Hummer EV lead development engineer. "The development of the GMC Hummer EV was a blank slate that was filled out by a dedicated team of engineers who are hardcore off-road enthusiasts. Adding an innovative feature like Extract Mode results in an off-road vehicle that has incredible ground-clearance and capability that will take you to new places."