2022 Acura NSX Type S is the End of the Line
2022 | acura | acura nsx type s | exotic cars | hybrids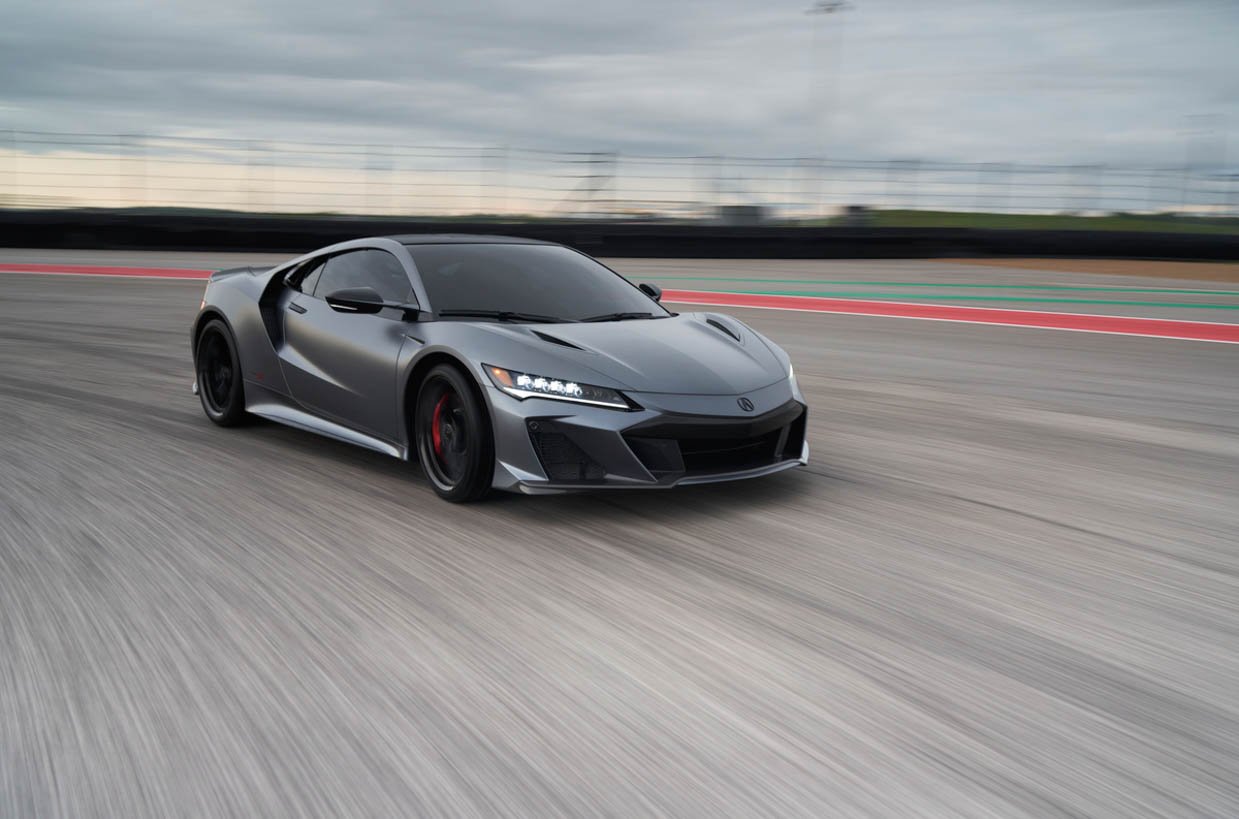 Acura has revealed official images and details on the 2022 NSX Type S. The automaker says the Type S is the quickest, most powerful, and best-handling NSX it's ever built. It plans to produce 350 NSX Type S models, with 300 coming to the US.
The car uses a twin-turbo V6 engine and three-motor hybrid system producing 600 horsepower and 492 lb-ft. of torque. The Type S has distinctive and more aggressive front and rear styling than standard NSX sports cars, along with wide track five-spoke wheels, grippy Pirelli P-Zero tires, and Type S badging. Both the 9-speed dual-clutch transmission and adaptive damping systems have been retuned for optimal performance.
NSX Type S buyers also get a standard carbon-fiber roof and an exclusively available color called Gotham Gray matte. A 9-speed DCT transmits power from the 600 horsepower engine, and the car has Acura's torque-vectoring SH-AWD system for improved performance and traction.
The standard NSX Type S sells for $169,500. The NSX Type S with Lightweight Package costs $182,500. That adds carbon-ceramic brakes, a carbon-fiber engine cover, and a carbon fiber interior package which chop nearly 58 pounds off the curb weight.