The Warlord is a Custom Ram TRX 6×6
ram | ram trx | Warlord 6x6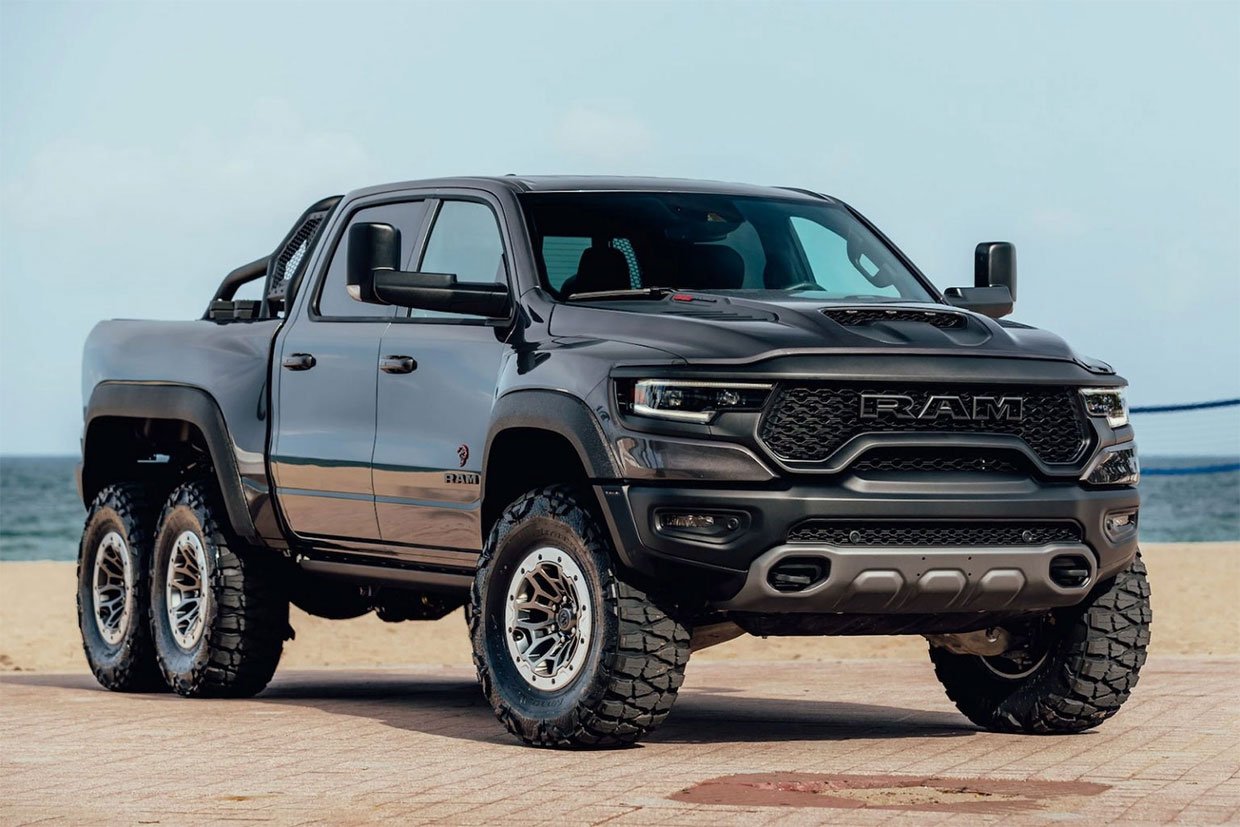 It may come as a surprise to some that there are multiple aftermarket companies out there taking trucks and converting them to six-wheel vehicles by adding an additional axle. One of the most notable companies performing this kind of conversion is Hennessey. Another company doing 6×6 conversions is Apocalypse, and it has revealed a six-wheeled Ram TRX called Warlord.
The company is vague on exactly what modifications it makes to the vehicle. Clearly, the bed of the truck has been extended, and a powered middle axle has been added. The truck appears to be lifted and features 18-inch wheels wrapped in 37-inch mud-terrain tires. Apocalypse adds a seventh wheel and tire combination in the bed if you need to fix a flat. The truck's frame is modified using quarter-inch-thick steel, and the middle axle is handcrafted.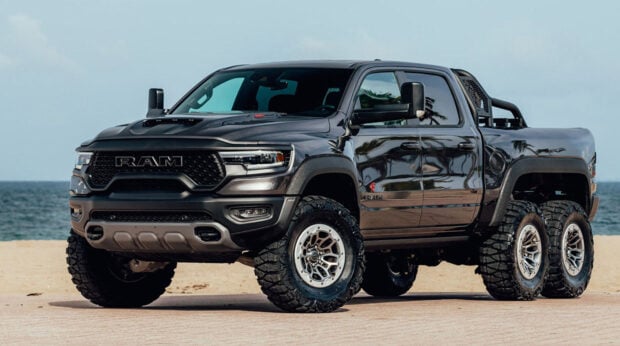 Like other Ram TRX trucks, it features a supercharged Hellcat V8 under the hood. There is no mention of increased power, so presumably, it produces the same 702 horsepower and 650 pound-foot torque that it does from the factory. Pricing for the Warlord is reportedly $250,000, and Apocalypse is taking orders now.