2023 Toyota Highlander Hybrid AWD Review: Still a Great Family SUV
2023 | hybrids | toyota | Toyota Highlander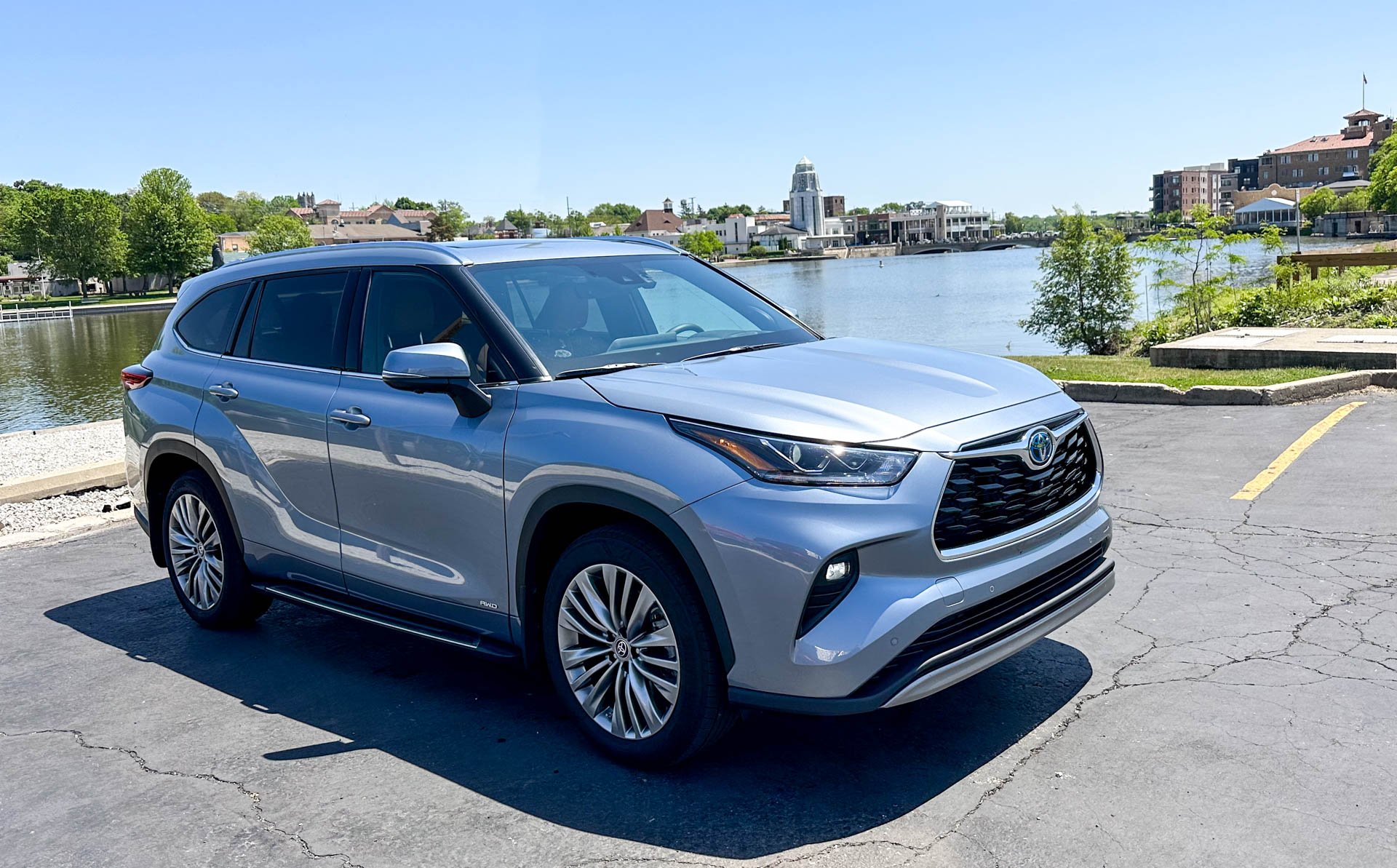 It's been a few years since I've been behind the wheel of a Toyota Highlander, and with the market for 3-row SUVs getting even more crowded since its 2020 redesign, does the Highlander still hold up as one of the best family-friendly vehicles you can buy? The good news is that it's still a solid SUV choice, and in its hybrid variant, it's also one of the most fuel-efficient 3-row models on the market.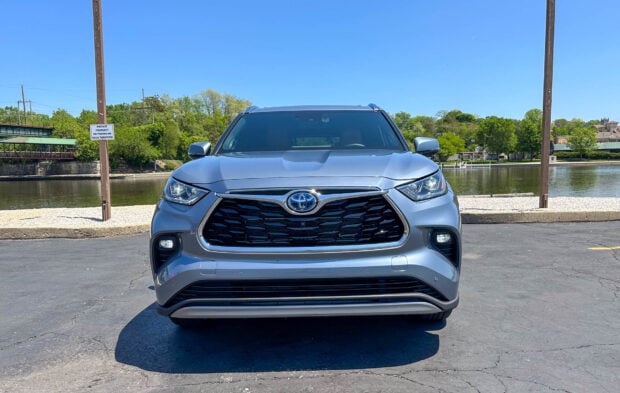 While the conventional gas-powered Highlander saw an engine upgrade for 2023, the Hybrid's powertrain remains unchanged. Under the hood, you'll find a 2.5-liter DOHC 4-cylinder engine that works with two electric motor generators to produce 243 total horsepower. Like all of today's Toyota hybrids, this engine accelerates smoothly and predictably transitions effortlessly between gas and electric power modes. This combination results in an impressive 35 MPG in the city and 34 MPG on the highway – not too shabby for a 7-passenger SUV. The all-wheel drive model I drove has an electric motor mounted in the rear to help provide added traction in slippery conditions.
The Highlander offers an incredibly smooth and compliant suspension, making it very comfortable when contending with rough streets and potholes. And while it does drive more like a car than some SUVs, it does exhibit a bit more body roll than I like when cornering or changing lanes at highway speeds. A full-speed radar cruise control system makes long road trips a breeze and can maintain speed and a safe distance even when traffic slows to a crawl.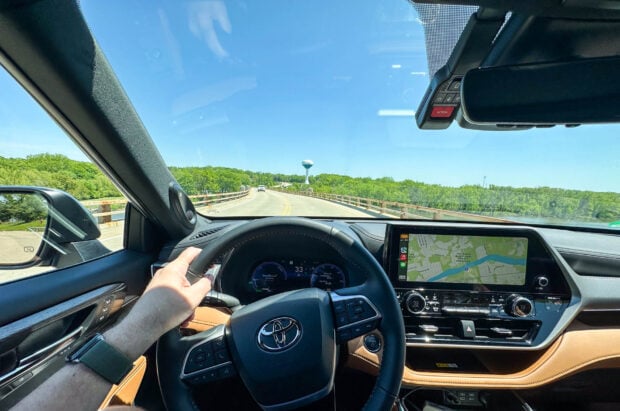 The interior of Limited and Platinum grade Highlanders now has a pair of 12.3-inch displays – one for the instrument panel and another front and center on the dashboard. That touchscreen runs the new Toyota Multimedia system, which is fast, responsive, and supports wireless Apple CarPlay and Android Auto. There's also a color 10-inch head-up display that can display the current speed limit, your speed, a compass, and navigation information. I appreciated the crispness of the backup and surround-view cameras, which helped make quick work of parking the Highlander in tight spaces.
The Platinum model has high-quality materials throughout the cabin, with buttery-smooth leather seats and stitched leather trim on the dashboard, center armrest, and door panels. There's just the slightest bit of shiny gloss plastic around the touchscreen; otherwise, it's quite upscale. The front seats are supportive and provide heat and ventilation, while the driver's seat has a memory function for saving its position for different drivers. For front- and second-row passengers, there are places to charge devices with two USB-C ports, a USB-A port up front, and a pair of USB-C ports in the back of the center console. There's also a wireless charging pad in the center stack, though I found it frequently disconnected from my iPhone 14 Pro Max as it slid around in the tray. I suspect it also doesn't like the thick camera protruding from the back of this phone.
The second-row captain's chairs are super comfy and offer great legroom and headroom, as well as heat. There are cupholders between the seats, dedicated ceiling vents, and climate controls back here too. If you need to plug in an AC-powered device, a 120-volt, 1500-watt power outlet is also available. These seats slide forward and tilt to provide access to the third row. A sizeable panoramic moonroof helps keep the space feeling bright and open.
While adults can theoretically spend time in the back row of the Highlander, it's quite cramped and better for children. There are also no USB ports back here, which would ideally be included for today's gadget-obsessed kids. If you're looking for more third-row space, you might want to consider the 2024 Grand Highlander, which has about six extra inches of legroom as well as more cargo space than the Highlander.
Speaking of cargo space, the Highlander hybrid is pretty tight behind the third row, with just 16 cubic feet. When transporting four or fewer passengers, you can increase that to a much more usable 48.4 cubic feet by folding the back row flat. With both rows folded, that jumps to 84.3 cubic feet. And if you want to haul a couple of jetskis on a small trailer, the Highlander can tow up to 3500 pounds.
I like the Highlander Hybrid a lot. Its styling, both outside and in, is very pleasing and will age gracefully, which is excellent since you can expect Toyota's reliability to keep it running for a long time to come. The hybrid model offers car-like fuel economy, and the Platinum grade is extremely nice inside. There are bigger three-row SUVs on the market for sure, but if you're only occasionally transporting more than four passengers or only have little kids, there's enough space. The Highlander Hybrid starts at $40,620 for the front-wheel drive LE model. The tricked-out Platinum AWD grade reviewed here had a sticker of $55,647, including the $1335 delivery, processing, and handling fee.