Polestar 3 Electric SUV Specs and Pricing Revealed
evs | polestar | polestar 3 | specs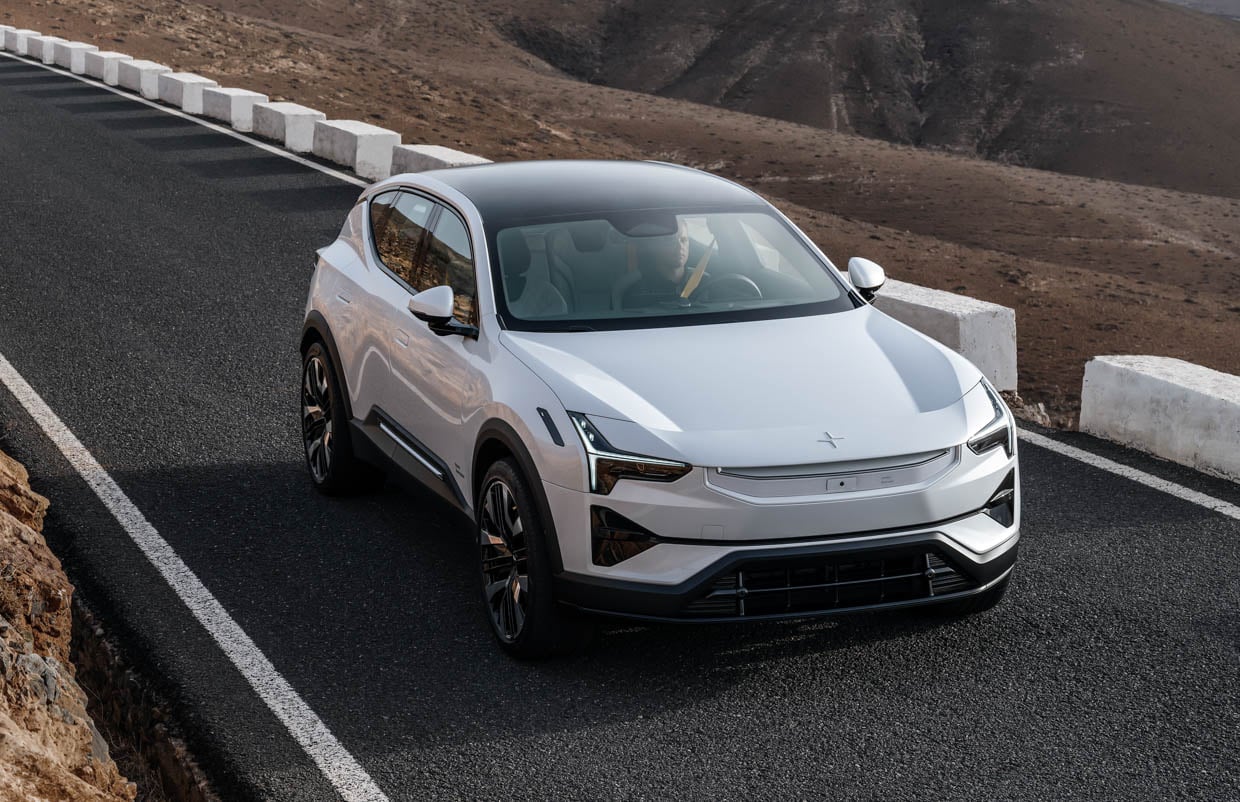 Volvo spin-off Polestar continues to add to its line of performance-oriented electric vehicles with its first production SUV. Like other Polestar vehicles, the Polestar 3 has a sleek, modern look and a powerful drivetrain. All Polestar 3 models come standard with a dual-motor, all-wheel drive system and a long-range battery pack.
At launch, there will be two variants: one with 360kW motors making 489 horsepower and 620 lb-ft. of torque, and a Performance pack with 380 kW motors producing 517 horsepower and 671 lb-ft. of torque. The base configuration does 0-to-60 mph in 4.9 seconds, while the more powerful version does the same in 4.6 seconds. Top speed is 130 mph. Both have the same 111 kWh, 400-volt lithium-ion battery pack, so the Performance pack trades a bit of range for power. The base model offers a 300-mile EPA driving range, while the Performance model has a 270-mile EPA driving range. Both models can tow up to 3500 pounds.
The 192.9-inch-long SUV seats five passengers comfortably and has 8.3 inches of ground clearance, giving it at least a modest degree of off-road capability. Given Polestar's sporty brand ethos, the Polestar 3 has an active air suspension with double wishbones up front and an integral-link rear suspension. It also has some serious brakes made by Brembo, with 4-piston calipers and 15.7-inch discs in the front and standard calipers with 15.4-inch discs in the back.
Like other Polestar vehicles, it has a smooth and aerodynamic body style, with sharp, angular accents and skinny "Thor's hammer" LED headlights. It rides on 21-inch or 22-inch wheels, wrapped in sporty, staggered 265/45R21 and 295/40R21 or 265/40R22 and 295/35R22 tires.
Inside, the Polestar 3 is an exercise in Swedish restraint and minimalism. The dashboard is almost entirely open, besides a small display behind the steering wheel and a large 14.5-inch vertical center touchscreen. The computer backing the system is powered by NVIDIA technology, running the Android Automotive operating system. An advanced Luminar LiDAR option will be available to order in Q2 2023, offering greater precision to the vehicle's safety and driver assistance features.
You'll find sustainable materials on the seats and trim, with options like bio-attributed MicroTech, animal welfare wool, and animal welfare Nappa leather, along with repurposed aluminum or black ash wood. The cabin has white or gold ambient lighting, 3-zone climate control, and an advanced air filtering system. There's also a wireless charging dock and USB-C charging ports for both the front and rear seats.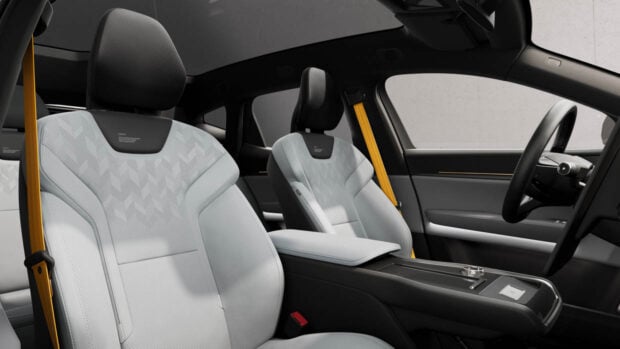 The Polestar 3 starts at $83,900 for the base model and $89,900 for the version with the Performance Pack – plus a $1400 destination charge. You can configure and reserve yours today on the Polestar website, with initial deliveries starting at the end of 2023.