Toyota Virtual Factory Tour Shows How They Make New Cars
factories | japan | toyota | toyota crown
Thanks to my job, I've been fortunate to experience a few behind-the-scenes factory tours to see how automakers build cars. They usually won't let me film because they don't want trade secrets leaking out. But now and then, these OEMs release videos showing how cars are made. Toyota just posted one such video that takes us through the process of building cars in one of their Japanese manufacturing facilities.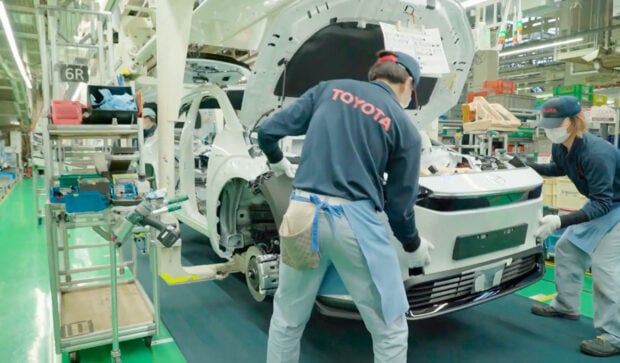 The video and accompanying Virtual Plant Tour website are an excellent introduction to the process of making cars, starting with an explanation of Toyota's dedication to a methodology known as Monozukuri. This approach to manufacturing incorporates a balance of technological excellence, craftsmanship, and quality. Along the way, you'll see how they build the new Toyota Crown and other vehicles as they each go through a sequence of five main processes: metal stamping, welding, painting, assembly, and inspection.
Check out the five-minute factory tour video below:
For more on how Toyota makes its vehicles, check out its in-depth Virtual Plant Tour website. There, you'll learn all kinds of cool things about cars, like how they use more than a dozen different kinds of metal to make each vehicle and how electricity is a critical part of painting a car for longevity.