Is Toyota Working on a Small Pickup Truck?
corolla cross | pickup trucks | rumors | toyota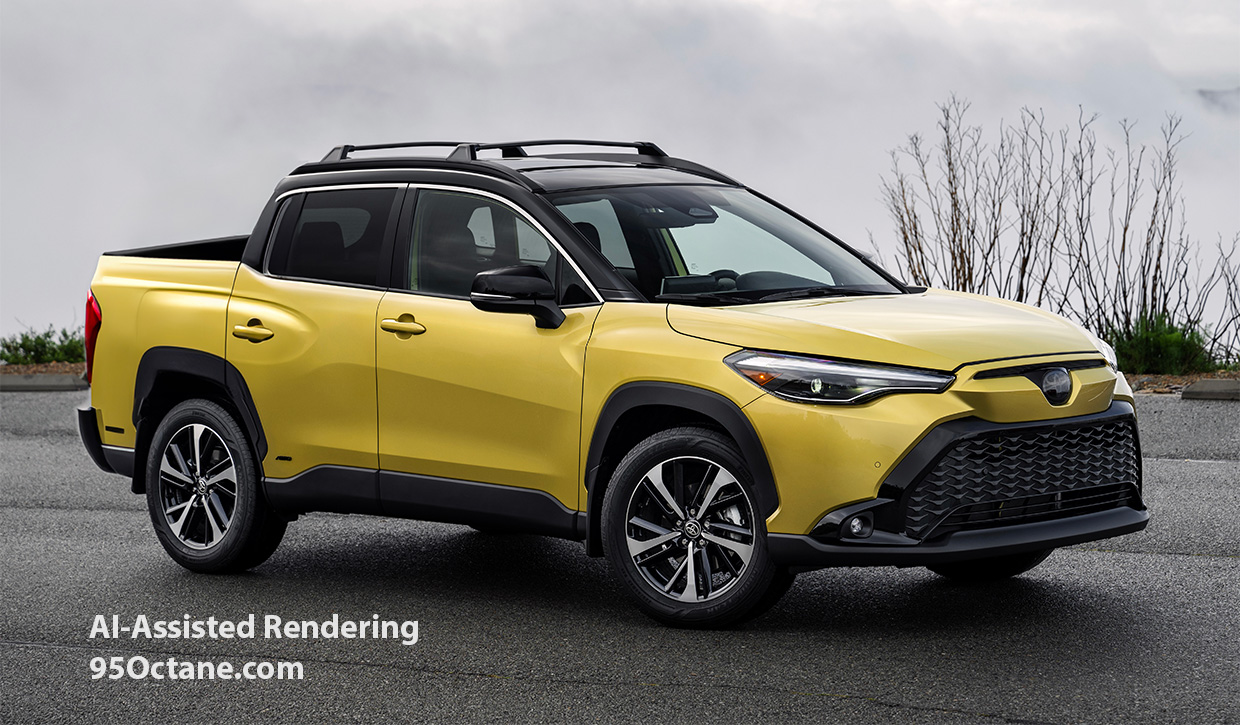 With the popularity of small crossover-based pickup trucks like the Ford Maverick and Hyundai Santa Cruz, it's only a matter of time before more automakers fill that gap in their lineups. Rumor has it that Toyota may have a competing small pickup in the works. Both Automotive News and Car and Driver have reported on this possibility, with the most likely option being a small truck based on the Corolla Cross.
At 175.6″ long, the Corolla Cross is about 20″ shorter than the Santa Cruz and 24″ shorter than the Maverick, so it would likely need a chassis extension to provide enough room for two rows of seats and a useful bed. That said, the TNGA-C platform has supported a vehicle as long as 186″ with the Toyota Innova, an MPV sold in the Asia-Pacific region.
The Corolla Cross currently offers two engine options: a pokey 2.0-liter 4-banger with 169 horsepower and 151 lb-ft. of torque, and a more powerful AWD hybrid option adds an electric motor to provide a total of 196 horsepower and a jolt of extra torque when the motor kicks in. However, the Corolla Cross can only tow 1500 pounds and about 1200 pounds of passengers and payload combined. If Toyota does plan to compete with other small trucks, they would need to beef up those numbers.
I hope this rumor is true, as the recent shift to smaller pickup trucks better suits everyday living for many people, and these vehicles are far more fuel-efficient than the more typical, oversized pickup trucks we see on America's roads. Here's hoping we hear more from Toyota on the potential for a small pickup sometime in 2024 or 2025.
(Note: The image shown at the top of this story was fabricated with the help of Photoshop's Generative AI feature and an editorial photo of the Corolla Cross Hybrid provided by Toyota and does not represent an actual vehicle design.)