Toyota Teases Mysterious New Car: Is It the 2025 Camry?
2025 | sedans | teasers | toyota | toyota camry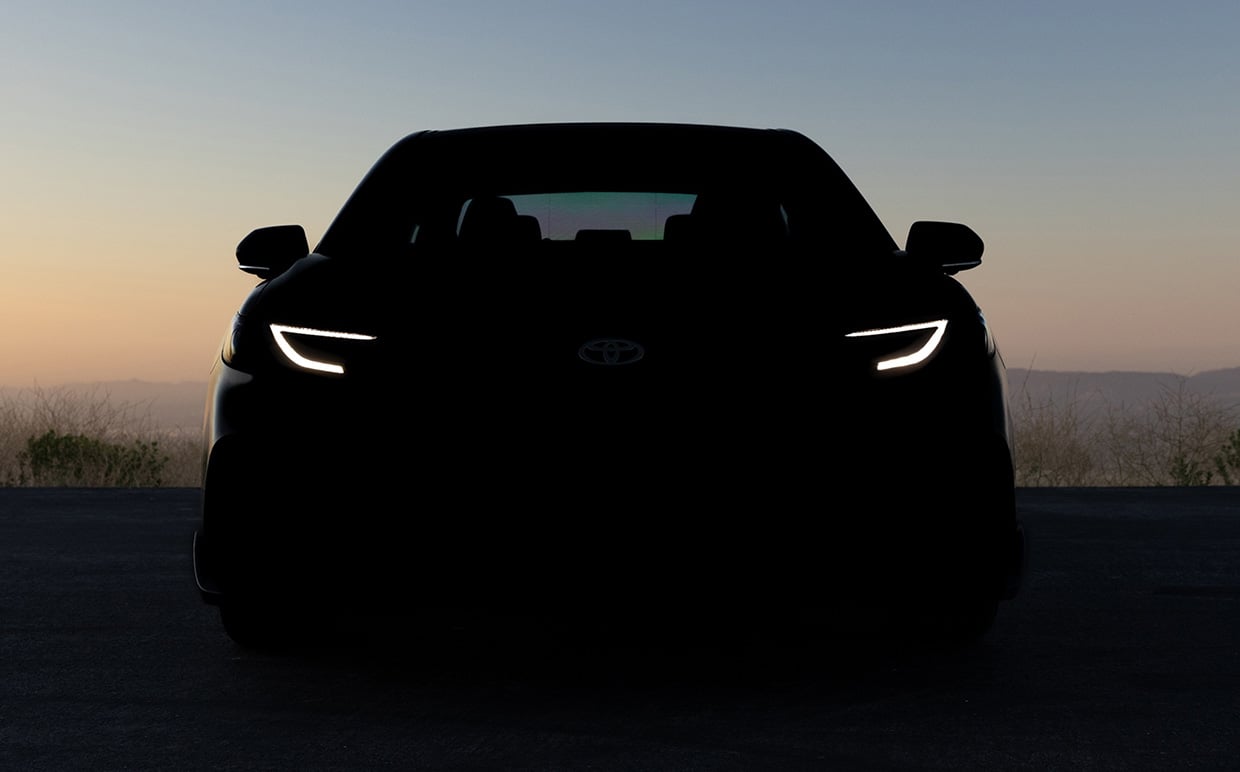 Early this morning, Toyota dropped a single mysterious image, and it has me wondering just what car it might be. The press release's title is "A New Dawn is Coming," and the photo's caption is "Can you guess what's on the horizon?" Both are pretty cryptic if you ask me. Rolls-Royce has a Dawn, and Plymouth used to make a Horizon, but I'm 100% certain it's neither of those. My best guess? It's the next-generation Camry.
Other than the new C- and D-shaped LED running lights and the familiar Toyota badge front and center, the photo has no other recognizable detail. Trust me, I tried to enhance it in Photoshop to see if there was anything hiding in the shadows. One of the more valuable clues is the headrest configuration – the photo shows there are clearly two rows with seating for a total of five passengers, which means it's likely a sedan or a hatchback.
The silhouette's height and width are similar to that of the current-gen Camry, too. It's also been about six years since the Camry saw its last major redesign, so it's about time for a 9th-generation model to appear – presumably for the 2025 model year. With the 2023 Los Angeles Auto Show just around the corner in mid-November, that would be as good a time as any for Toyota to reveal the 2025 Camry.
Or, I could be completely wrong, and this could be a brand-new model. Toyota is working hard to introduce new battery-electric vehicles into its lineup over the next several years, and not long ago, they showed the bZ Sport Crossover Concept, a BEV vehicle with a similar headlight shape to the one teased in the picture.