Mazda Iconic SP Concept Is a Modern RX-7 with a New Spin on Rotary Engines
hybrids | mazda | mazda iconic sp concept | phev | rotary engine
Automakers turned up with all sorts of cool concept cars at the Japan Mobility Show 2023. The best-looking concept car, in my opinion, is the Mazda Iconic SP – a gorgeous, low-slung sports coupe that brings back memories of the classic Mazda RX-7. Not only does it recall one of my favorite sports cars of all time, it pays homage to Mazda's famed rotary engines.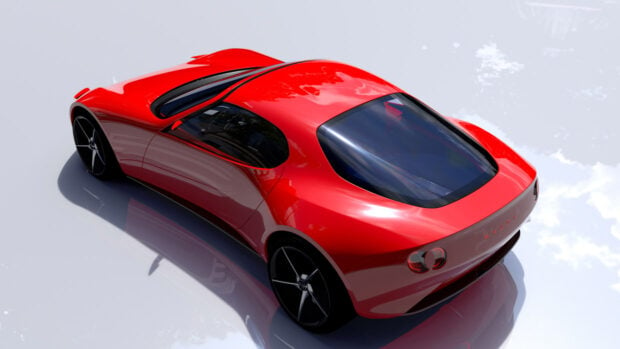 The two-rotor rotary hybrid engine doesn't drive the wheels directly. Instead, it generates battery power for an electric motor that turns the wheels. Mazda says the engine will accept various fuels, including hydrogen. The system is rated at 365 horsepower, and with a 3196-pound curb weight, it seems like it would be wicked fast. It's also reportedly a plug-in hybrid to run on pure electric power for a short distance.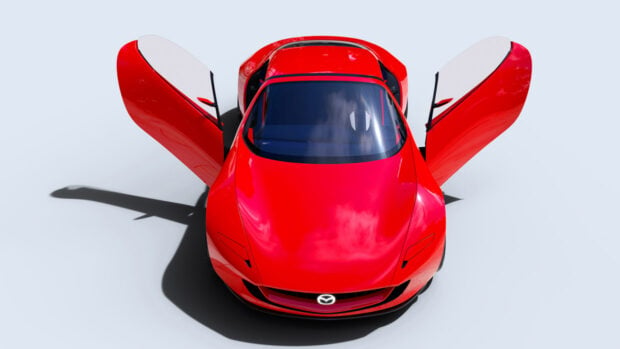 The smooth and curvy lines of the Iconic SP blend elements of Japanese and Italian sports car design. It looks like something that Pininfarina or Bertone could have designed. At 164.6″ long and 72.8″ wide, it's about 10″ longer and 4″ wider than a Mazda MX-5 Miata. It has butterfly doors and pop-up headlights, too. What's the last time you encountered a car with pop-up headlights?
In addition to the low center of gravity provided by a battery pack, its rotary engine is mid-mounted, helping the Iconic SP to achieve a 50:50 weight balance. The inside of the car is wonderfully minimalistic, focusing on driving rather than high-tech gizmos. Surfaces are covered with microsuede, which not only looks great but has antireflective and non-slip properties.
Mazda has not announced plans to put the Iconic SP into production, but I'm hoping they create something like this. The drivetrain sounds unnecessarily complicated, but the design is spectacular.
I'd be thrilled if they made a conventionally-fueled mid-engine sports car that looks just like this. Of course, Mazda revealed its RX Vision back in 2015, and that never came to fruition. Fingers crossed that the Iconic SP enjoys a better outcome.