2015 Audi TT / TTS
After teasing us with bits and pieces over the last few months, Audi has finally taken wraps off the redesigned 2015 TT and TTS. The compact 2+2 sportster has gotten a complete revamp, starting out with significant improvements to its exterior design.
Headed straight at us, you'll notice the TT's new grille is much wider and flatter than past models, flanked by a pair of flat new headlights, available in Xenon, LED or Audi's Matrix LED variants, which use a dozen LEDs to provide high-beam control as well as turn sequentially-illuminated turn signals and predictive cornering lights. Frankly, its new front end looks so much more sporty and aggressive to us.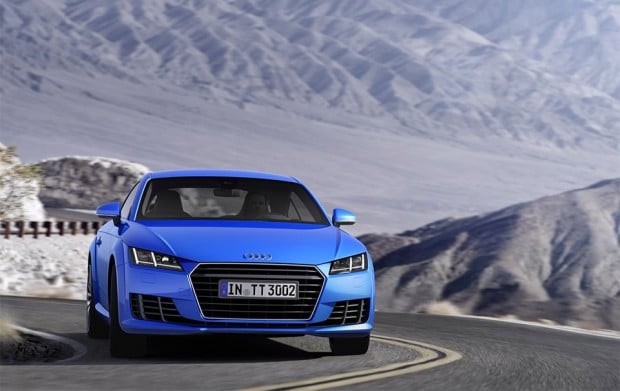 While it measures the same length and height as the previous generation TT, the new car has a longer wheelbase. Moving along to the rear of the car, you'll find a retractable spoiler which emerges at about 75mph to increase downforce. The body's curves are unmistakably those of a TT, though the whole design just seems more modern to us.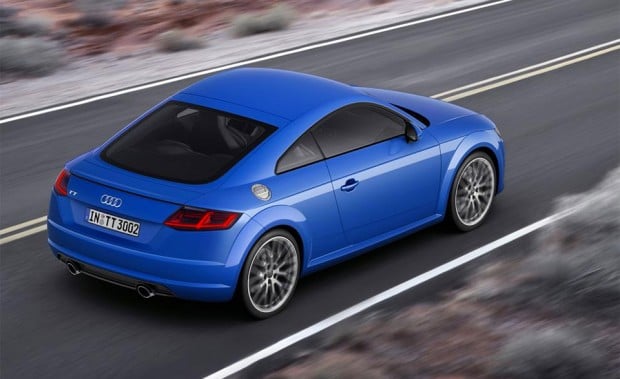 By making changes to the mix of aluminum and steel body components, Audi was able to shed about 110 pounds from the last generation, bringing total curb weight of the 2.0L variant down to just about 2712 pounds. Speaking of engines, you can choose from a 2.0L turbocharged, direct-injection gas engine in either a 230hp version on the TT or a 310hp version on the TTS. A 2.0L TDI diesel is also available, mated with a manual gearbox and front-wheel drive.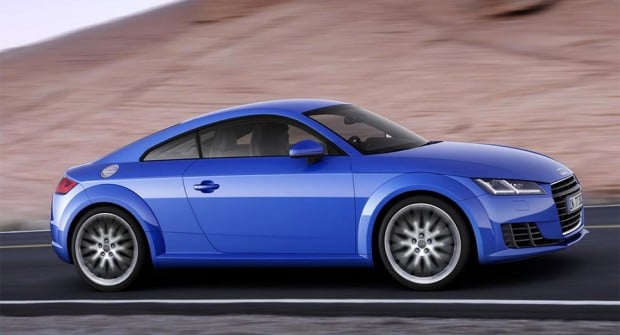 You can also choose a six-speed, dual-clutch S tronic transmission with Audi quattro all-wheel drive. Impressively, this variant can do 0 to 62mph in 5.3 seconds, which shaves 0.7 seconds off the manual/front-wheel drive model. Of course, the TTS does even better, with a time of 4.7 seconds in the manual version, though Audi hasn't quoted acceleration times for the S tronic version of the TTS.
You'll also notice that the TTS version includes quad exhaust pipes, as well as an even sportier grille, air intakes, sills and rear diffuser.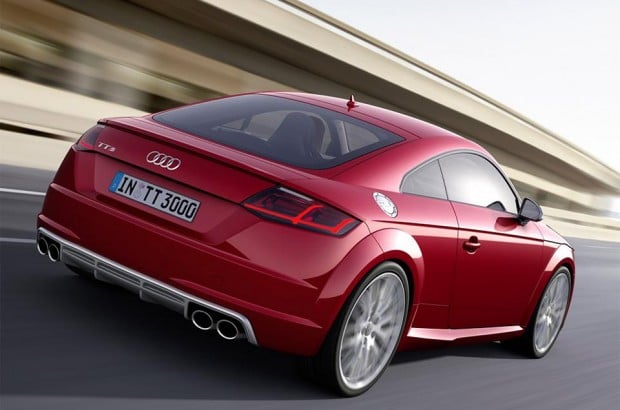 Inside, the TT looks great, with cockpit-like instrumentation, highlighted by a single 12.3″ TFT display which combines both driving information such as speed and tachometer, as well as multimedia information. This display can be toggled between a driving-focused mode, or an infotainment mode. And if you opt for the top-of-the line TTS model, pretty much every control you need is accessible from the steering wheel. We also love how they've integrated the climate controls into the air vents. Talk about intuitive.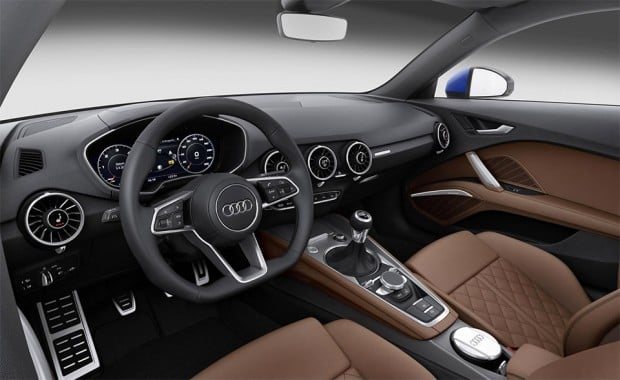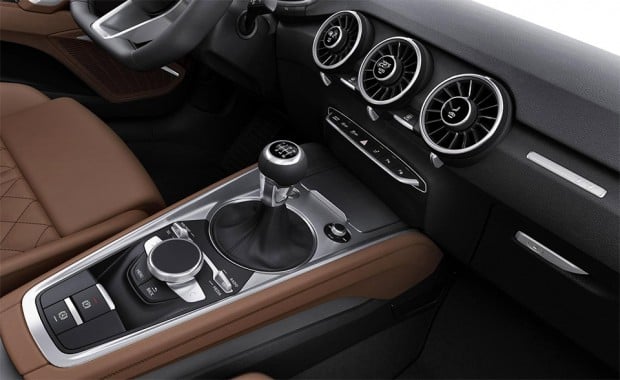 Audi will be showing off the car in person this week at the 2014 Geneva Motor Show.