1000HP C7 Corvette by Vengeance Racing
chevrolet | corvette | mods | tuning
The C7 Corvette Stingray is already a powerful bit of kit, but out of the factory its V8 "only" puts out 460 horsepower. That clearly isn't enough for some folks, as is evidenced by this impressive upgrade by Vengeance Racing.
While Hennessey does plan on creating a twin-turbo upgrade that can achieve 1000 horses, Vengeance seems to have beaten them there, with what appears to be the first C7 'Vette capable of pushing out 1000hp at wheels.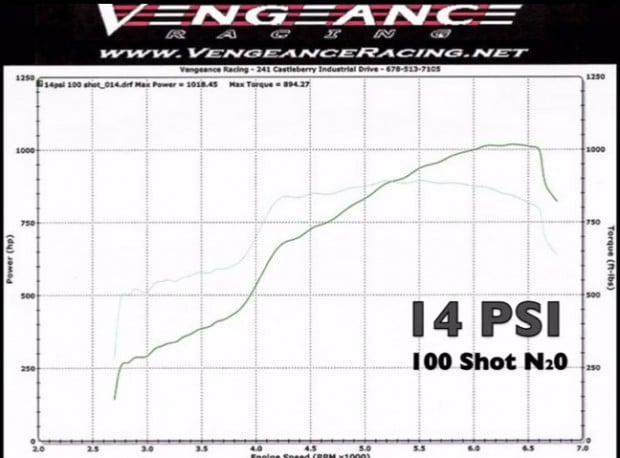 The company claims their C7 Stingray has hit a monstrous 1,018hp and 896 lb-ft. of torque on the dyno. They haven't listed all of the components they used, but they did use a nitrous boost to get it to that number, so I'm not sure if that's considered cheating. While we don't get to see it on the track in the video they posted, we do get to hear it burbling along the public roads, as well as some closeups of their under-the-hood modifications.
The video also includes a giant blow-up doll riding along in the passenger seat, presumably because its builder couldn't manage to find an actual woman who would put up with all that racket.