MINI Paceman Embellished with Snow Beasts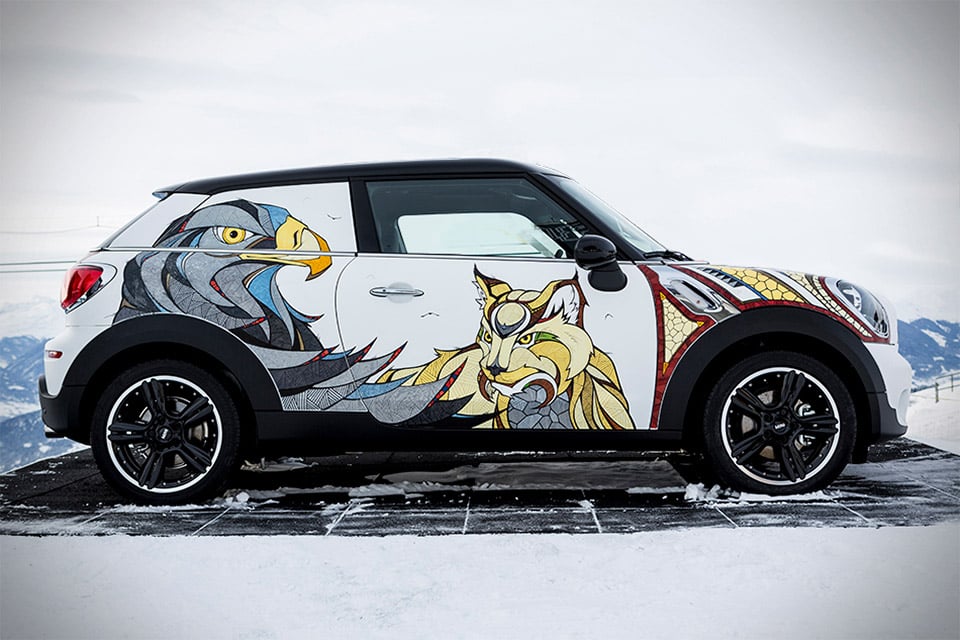 Artist Andreas Preis recently put his paintbrush to the exterior of a MINI Paceman, and the result is quite amazing. Preis is known for his bold and dynamic images of animals, and that same theme comes through in his Snow Beast MINI.
This incredible car was hand-illustrated with by Andreas using paint markers, and is covered with five awe-inspiring animals. The wolves, owl, falcon and ram are impressive, but our favorite is the bobcat, which best represents the small, but mighty driving abilities of the MINI.