Stirling Moss Maserati 450S Prototype up for Sale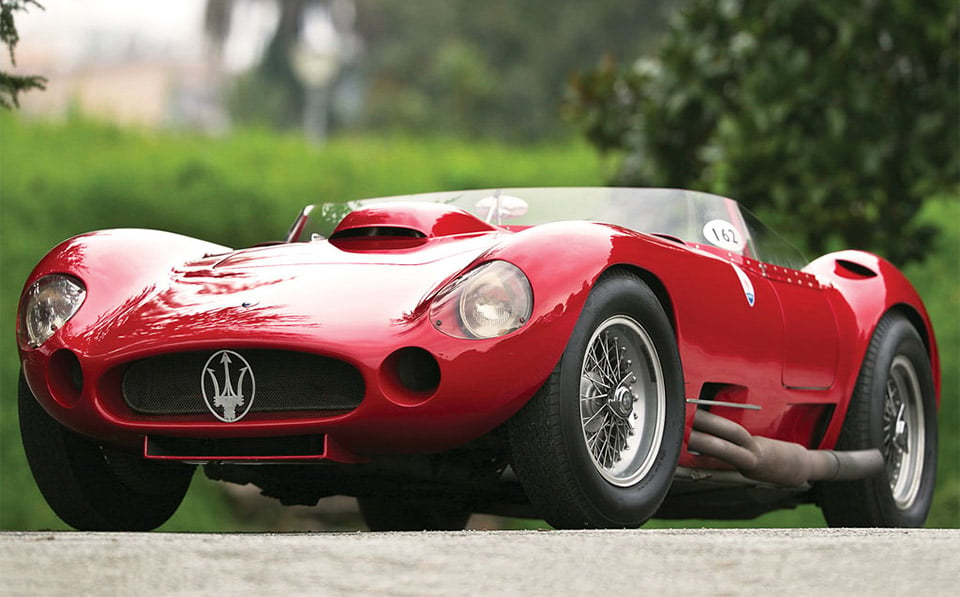 This 1956 Maserati 450S is one of the most incredible automotive specimens of all time. Now this rare prototype is hitting the auction block. Driven (and later crashed) by legendary race driver Sir Stirling Moss, this unique vehicle would be the pinnacle of any serious automotive collection.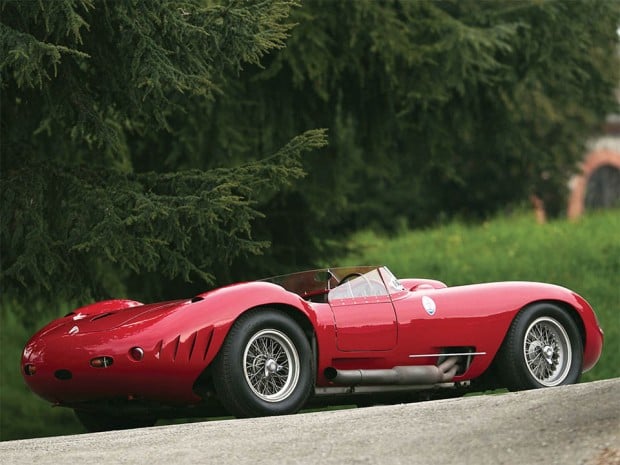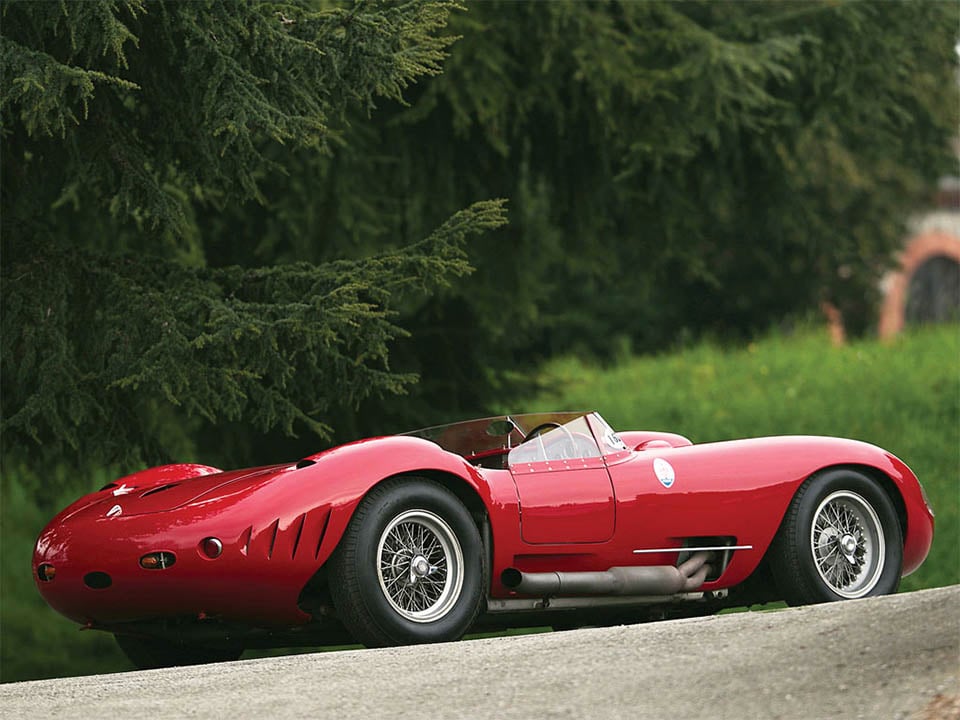 Combining a gorgeous open cockpit with an insanely powerful 588hp 5.6L V8 engine with four carburetors, the 450S is a seriously sexy beast. The prototype was built on a Maserati 350S chassis. Unfortunately, the vehicle had more than its share of challenges:
"This car, originally built as a six-cylinder 350S and assigned chassis number 3501, was hastily prepared for the 1956 Mille Miglia, held from the 28th to the 29th of April. During the famed 1,000-mile race, the car was driven by the legendary Stirling Moss, with Denis Jenkinson navigating. Just outside of Rome, 3501's brakes gave out and the Maserati careened through a roadside retainer, barely coming to a rest on a tree overlooking a precipitous ravine. Moss and Jenkinson walked away unharmed (other than a scratch on Moss' wristwatch), but the car wasn't quite so lucky, and it was returned for the factory for repairs and further development."
Later the car would be modified, its wheelbase modified to accommodate the larger V8 engine. Still, it had its own share of issues:
"After its debut in practice as the prototype 450S at the Swedish Grand Prix in August 1956, this car, now identified as 4501, displayed great potential in acceleration and top speed; although, as it was still in the experimental phases, it was not properly sorted, and it proved unable to manage the V-8's overwhelming power. Moreover, the wrong firing order produced intolerable vibrations, further hampering the car's performance. Nevertheless, the 450S obtained the third best time in practice; even still, it was not entered in the race, but returned to Modena instead. A purpose-built 450S chassis was subsequently engineered."
The car spent many years without its original engine, and then later fitted with parts Frankensteined together from a Ferrari and a Corvette to make it driveable. Eventually, the car would be properly restored to its original glory with a period-correct Maserati V8, and an custom-built transaxle that looks just like the original but benefits from modern technology and safety features.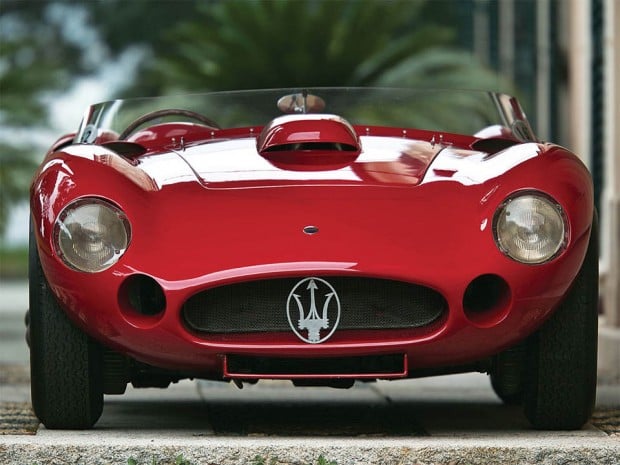 Regardless of its issues, the car is still an extremely rare specimen, and its colorful story makes it just that much more valuable. The 450S will hit the auction block at RM Auctions' upcoming Monaco event which kicks off on May 10, 2014. The car is expected to fetch between €4 to €5.5 million (~$5.5 million to $7.6 million USD).