Genty Akylone, A Possibly Crowdfunded Hypercar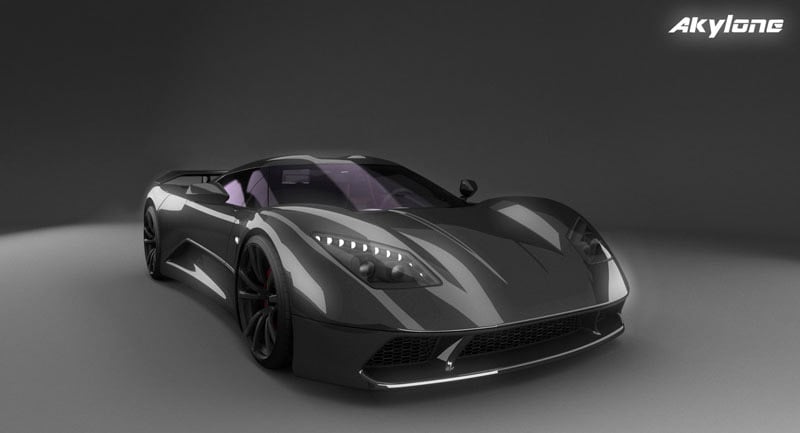 Genty Automobile is a French company that has designed what it hopes to be the world's next hypercar, the Akylone, a car it wishes to the production market in the near future. To date, the care is only a concept with a 1/3 scale model completed. The company has recently started an Indiegogo campaign to produce a full-scale model and continue development of the car.
The Akylone does have some impressive specifications to back it up. With a 1,200 horsepower 4.8-liter V8 engine, seven-speed sequential transmission and a weight of just over 2,400 pounds, the car is expected to go 0-to-100kmh (62mph) in just 2.7 seconds and have a top speed of 220mph. If successful, Genty plans to build just 15 Akylone coupes and 10 Akylone roadsters.
As a supporter, you'll get more than just the good feelings from helping develop a new hypercar. The rewards include posters, t-shirts and other items featuring the Akylone, even if you can't afford to purchase the car if and when it's on the market. Given the fact that they're only trying to raise €10,000 (~$13,887 USD), we're not confident how much further they'll actually be able to get the project on those funds.