Tesla Increasing P85D Acceleration via Software
p85d | tesla | January 30, 2015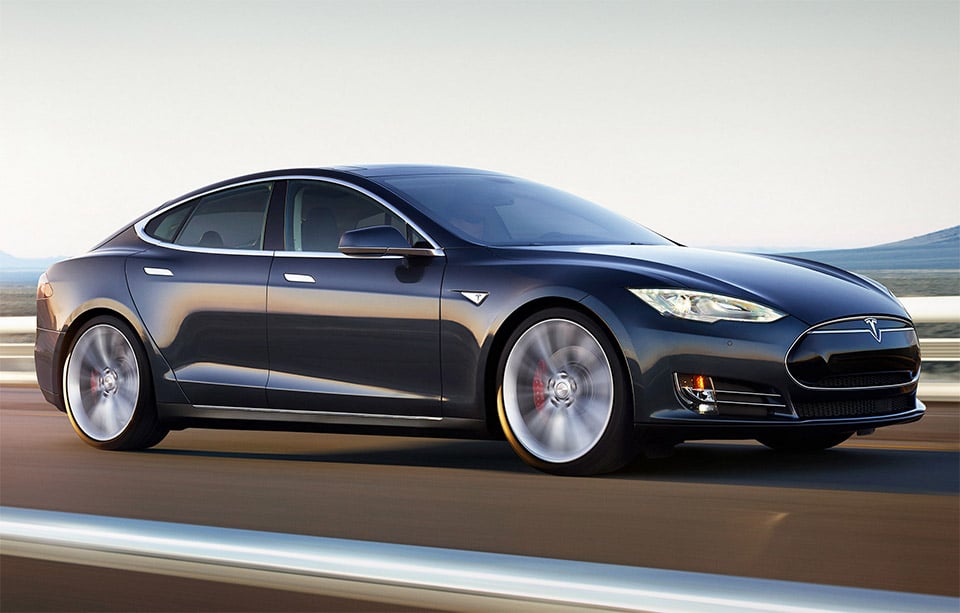 The Tesla Model S P85D, the version with the best batteries and two motors that form a 691 hp AWD system, can sprint to 60mph in just 3.2 seconds. Yeah, despite being a rather heavy, seven seat sedan, it still sits squarely between the Ferrari FF and the Ferrari F12 in terms of acceleration.
Tesla P85D 0 to 60mph acceleration will improve by ~0.1 sec soon via over-the-air software update to inverter algorithm

— Elon Musk (@elonmusk) January 29, 2015
Well, Tesla isn't content to rest on its electronic laurels, and it's sending out a software update that should shave a tenth off of that 0-60 time. Yeah, a P85D will now hit 60mph in the same amount of time as an Enzo. CEO and budding Iron Man Elon Musk says that the P85's acceleration will also improve, but not by as much. Also, his favorite word is clearly "insane" right now.
Tesla dual motor cars are also all-wheel drive. Main goal of dual motor was actually insane traction on snow. Insane speed was a side effect

— Elon Musk (@elonmusk) January 29, 2015
P85 acceleration will also improve, but not quite as much

— Elon Musk (@elonmusk) January 29, 2015