Ferrari 488 GTB Configurator Goes Live
488 gtb | ferrari | April 28, 2015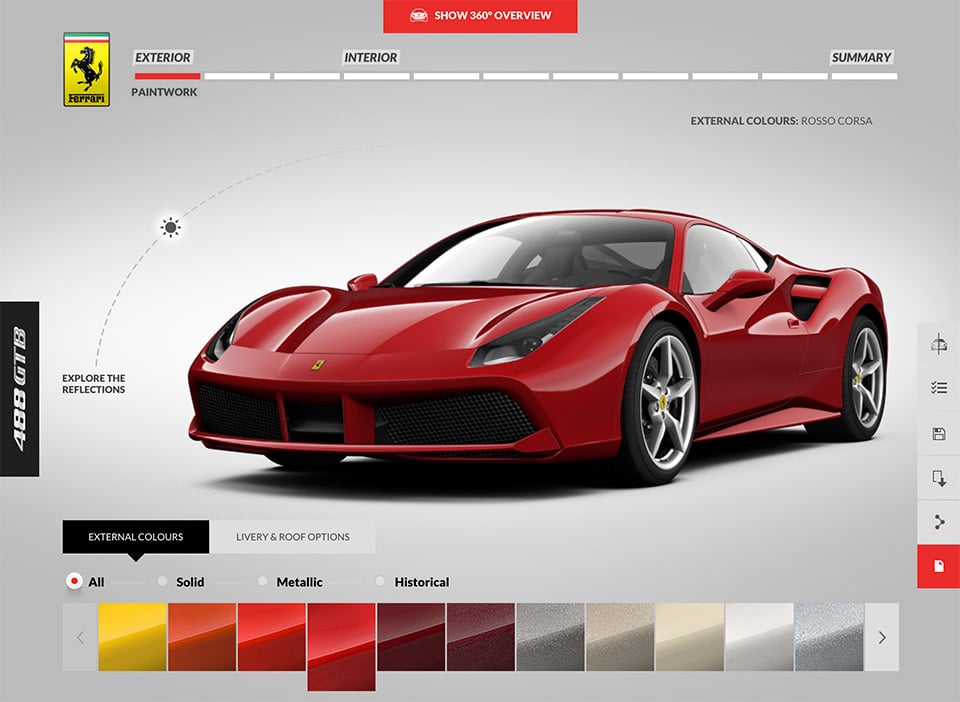 You might recall that back in February Ferrari went official with its next supercar the 488 GTB. The car is dead sexy to look at and if you like to play with configurators, prepare to lose several hours of your day. Ferrari has launched the 488 GTB configurator.
You can choose a slew of colors for the car, but the only two colors you should be able to buy a Ferrari in if you ask me is red or yellow. Who wants a gold Ferrari? It never ceases to amaze me at just how much customizing you can do on a car that costs as much as a Ferrari.
You can pick the style and color of the stitching on the leather seats, the brake caliper color, and where you want carbon fiber trim. Building my dream Ferrari online is as close as I will ever get to owning one.