Fiat Version of Mazda MX-5 to Debut Later this Year
fiat | mazda | mx-5 | roadster | April 30, 2015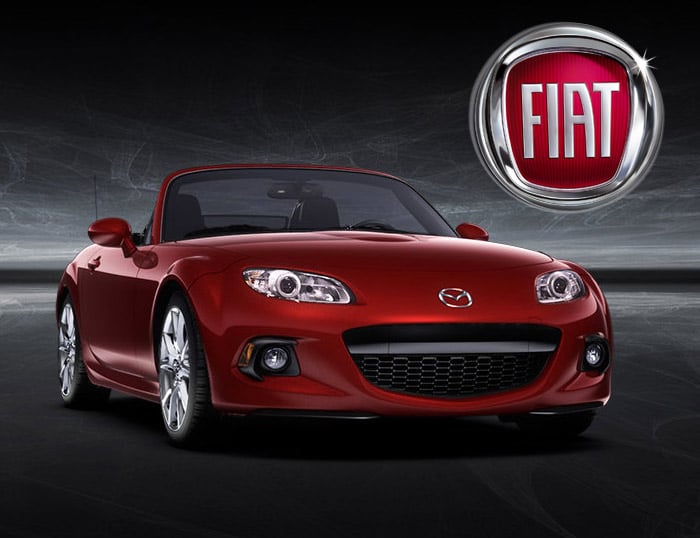 We have seen all there is to see when it comes to the new 2016 Mazda MX-5. I'm still on the fence about the styling personally and if you are too, the good news is that Fiat will be selling a version of the car. The Fiat version will be called the Fiat 124 Spider.
We have just learned that the Fiat 124 Spider will debut alter this year – likely at the Frankfurt Motor Show or the LA Auto Show. The 124 will have the same underpinnings as the MX-5, but different sheet metal.
If you like the idea of the 2016 MX-5, but the styling is a no go; your only hope is that the Fiat 124 looks better. The 124 will be built alongside the MX-5 in Japan. This version was originally supposed to be an Alfa Romeo, but plans changed it to a Fiat. That is good news, since the Fiat 124 will likely sell for less money than if it was an Alfa.