Record Setting Hennessey Venom GT Hits the Market
hennessey | hennessey Venom GT | May 16, 2015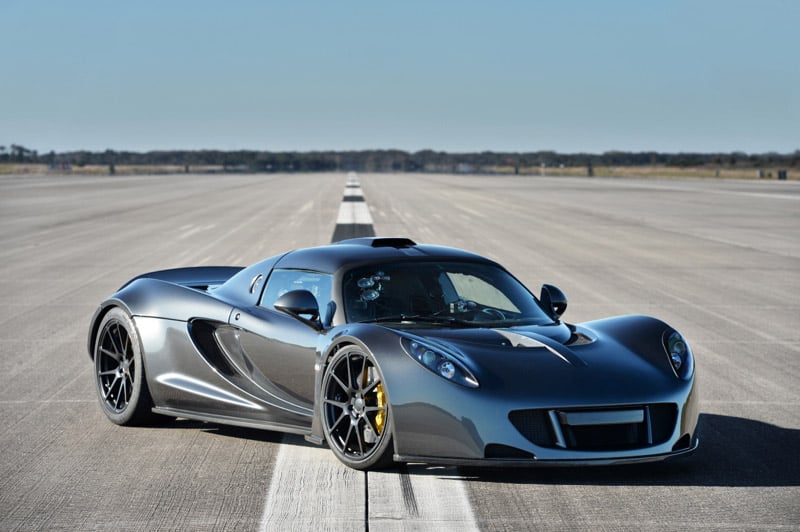 Does a Bugatti Veyron seem "too tame" for your driving thrills? If so, then according to legendary Texas auto tuner John Hennessey, there's a Venom GT that might be the right car for you.
Modified from the body of a Lotus Exige, this Venom GT tackles 0 to 60 mph in a neck-snapping 2.7 seconds. It takes zero to 100 mph in 5.6 seconds, and it holds the Guinness Book of World Records' mark for reaching 186 miles per hour in 13.63 seconds, about the time a Prius is getting up to highway speed.
And it's now for sale.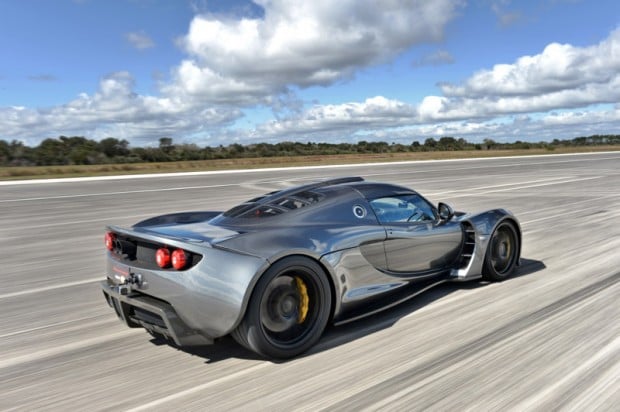 Its  engine is a 7.0 liter twin turbo V8 that has three settings, 800bhp (for just cruising down to Starbucks), and 1000bhp and full-on at 1244bhp and 1155 ft./lbs. of torque. Ultra-light with an aluminum chassis and carbon fiber body, the Venom GT has a verified top speed 270.49 miles per hour, set in a run on the Space Shuttle landing strip at the Kennedy Space Center in Florida in 2014.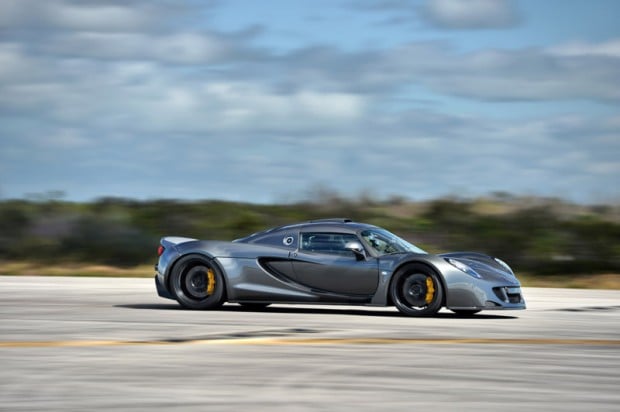 It's not pocket change to get your hands on this beauty: Its price in the US is a cool $1.4 million. But hey, consider it a bargain. A comparatively "tame" Veyron would set you back $2 million or more.