Maserati Levante SUV Rendered
maserati | renderings | June 8, 2015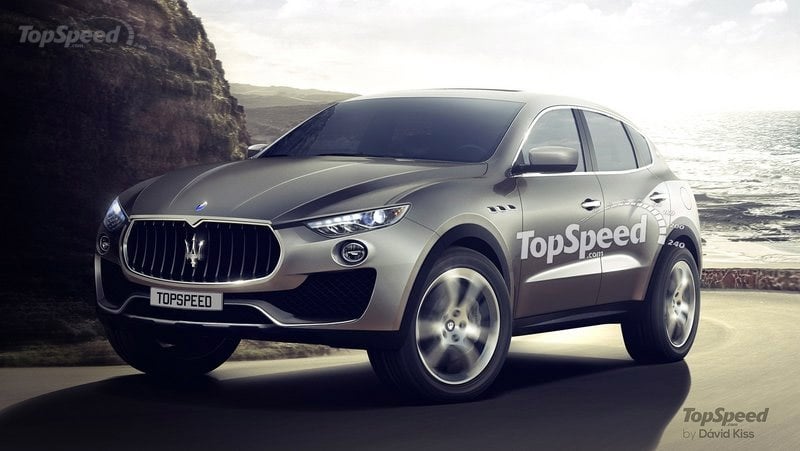 With its successful launch of the Ghibli, it didn't take long for Maserati to invest in an a vehicle with an even wider potential appeal. First shown in concept form back in 2011, the Kubang was Maserati's first attempt to create an SUV. Now, the company has confirmed a production vehicle destined for launch at the 2016 Detroit Auto Show, dubbed the Maserati Levante.
While we don't have any production specs as of yet, there have been sightings of a Levante test mule. Combining that, along with the design of the earlier Kubang and the production Ghibli, the guys over at TopSpeed came up with what looks like a pretty solid rendering of what the Levante could look like.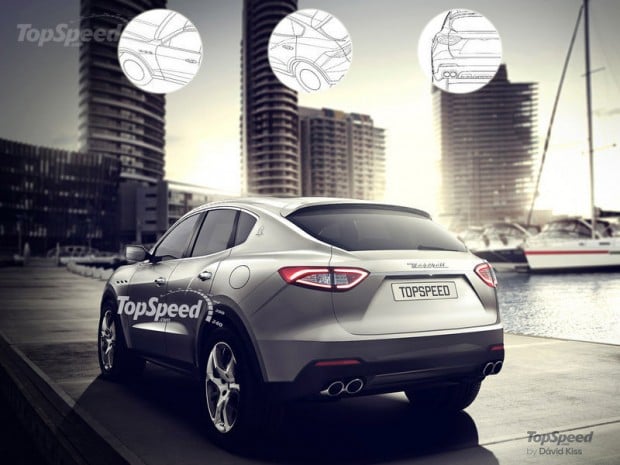 Illustrator David Kiss' design incorporates the signature Maserati trident grille, along with the same triple side vents found on their other vehicles. I also like what he's done with the headlights, moving away from the awkward "L" shape of the ones on the Ghibli to something a little more aggressive. If the final Levante looks this good, and manages to incorporate the same sort of powertrain found in the Ghibli, it could make for a very impressive SUV.