Japan Has an All RAM Van Racing Series
dodge | japan | racing | ram | van | weird | July 16, 2015
---
There are plenty of single-brand racing series around the world. Lamborghini has one and the largest is the Spec Miata racing that takes place all around the world. In Japan, a group of racers gets together to prove that you can race just about anything, including boxy vans.
These guys have taken the old Dodge Ram D-van and tricked them out for racing. The vans race in the annual D-Van Grand Prix at the renowned Ebisu circuit. Each van has been tricked out with racing tires, fancy brakes, upgraded transmissions, stripped interiors, and lot of mods.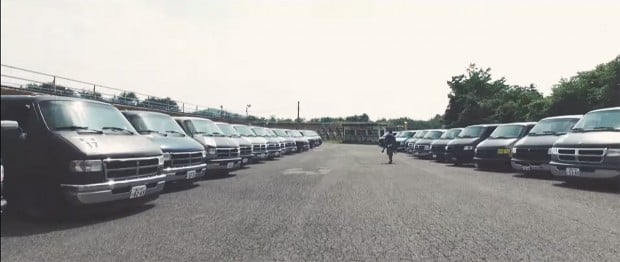 I've seen some weird cars on the track in my day, but this is one of the strangest. I'm rather surprised these vans are even allowed on the track. Check out the video for a documentary about the race series and skip to about 4:15 to skip right to the van racing action.