This 1973 Ferves Ranger Is the Most Adorable Car Ever
auctions | ferrari | ferves | fiat | italy | weird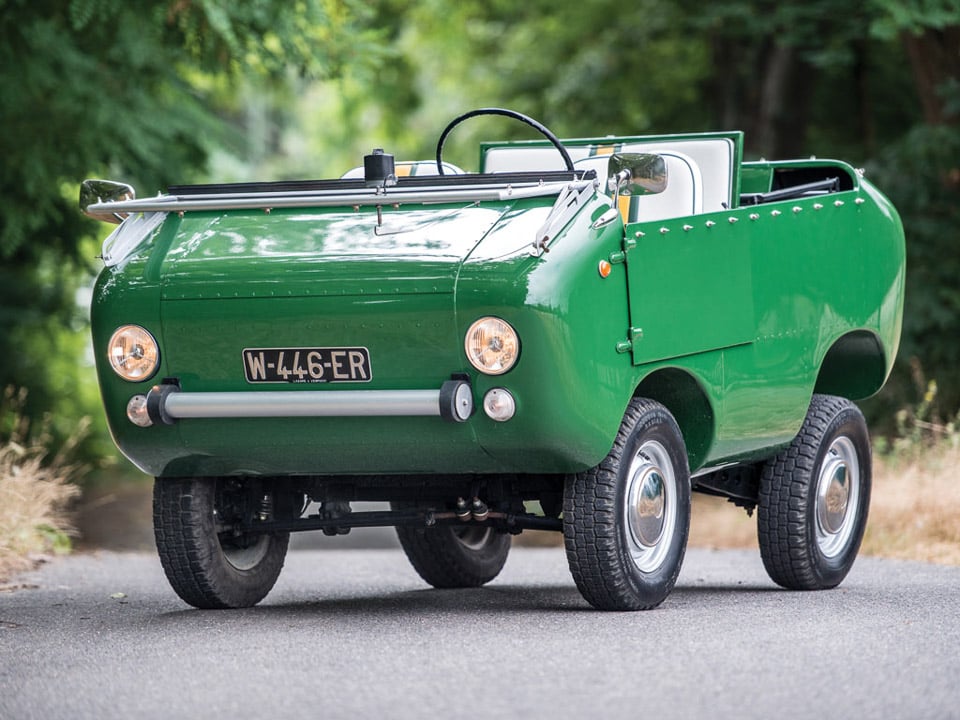 I've seen quite a variety of cars in my lifetime, but none so ridiculously cute as this 1973 Ferves Ranger. This oddball little green car is just one of 600 of the vehicles ever made, and it's going up for auction soon.
If you're wondering about the name, Ferves, it stands for FERrari VEicoli Speciali, or Ferrari Special Vehicles. The car was designed by Carlo Ferrari, so it's not only the cutest car ever, but definitely the cutest Ferrari. And with a wheelbase of just 78 inches, it's one of the smallest.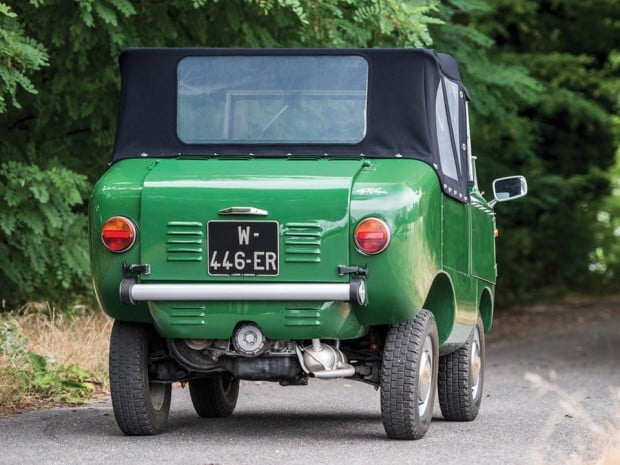 Shockingly, this diminutive car offers a four-wheel drivetrain, so it can theoretically go off-road, though I'm not sure I'd want to risk it. It's powered by an 18 bhp, two-cylinder engine from a FIAT 500, and uses the independent suspension setup from a FIAT 600D. Top speed is only about 45 mph, but you probably wouldn't want to go any faster in this thing.
This unique specimen was actually owned at one point by designer Philippe Starck, adding to its provenance and value. If you've got about $25,000 to $40,000 kicking around, you might just be the lucky buyer of this Ranger, which goes up for auction from RM Sotheby's London this September 7.
(Thanks for the tip, Timo!)