Lamborghini Huracán Spyder Hits 201mph with the Top Down
convertibles | huracan | lamborghini | spyder | September 15, 2015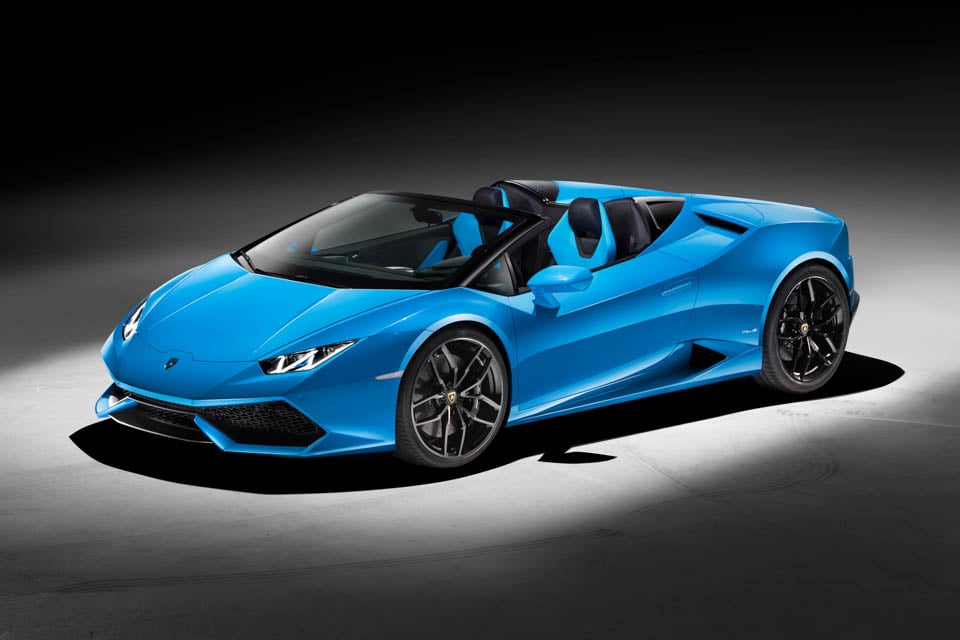 Back over the weekend, I was driving home after lunch with my family and happened on a Lamborghini Huracán in traffic. I always thought the Countach and Gallardo were the best looking Lambo cars. I was wrong. The Huracán is hands down the sexiest looking Lambo to date. Now, Lambo has unveiled the LP610-4 Huracán Spyder.
This drop-top version of the Huracan packs the same 5.2L V10 engine making 610hp. That power goes to the road via an all-wheel drive system, and a paddle shift 7-speed dual-clutch transmission. Lambo says that the car can reach 201 mph with the top down, 1 mph slower than the coupe version I saw. It can sprint from a standstill to 62 mph in 3.4 seconds, 0.2 seconds slower than the coupe, but still nothing to sneeze at.
The ragtop is an electro-hydraulic affair that can be lowered at speeds up to 31 mph, and in only 17 seconds. Deliveries are slated to start next spring for around $211,000(USD).