Audi RS 6 Avant Performance Wagon Hauls Stuff and Hauls Arse
audi | car | wagon | October 25, 2015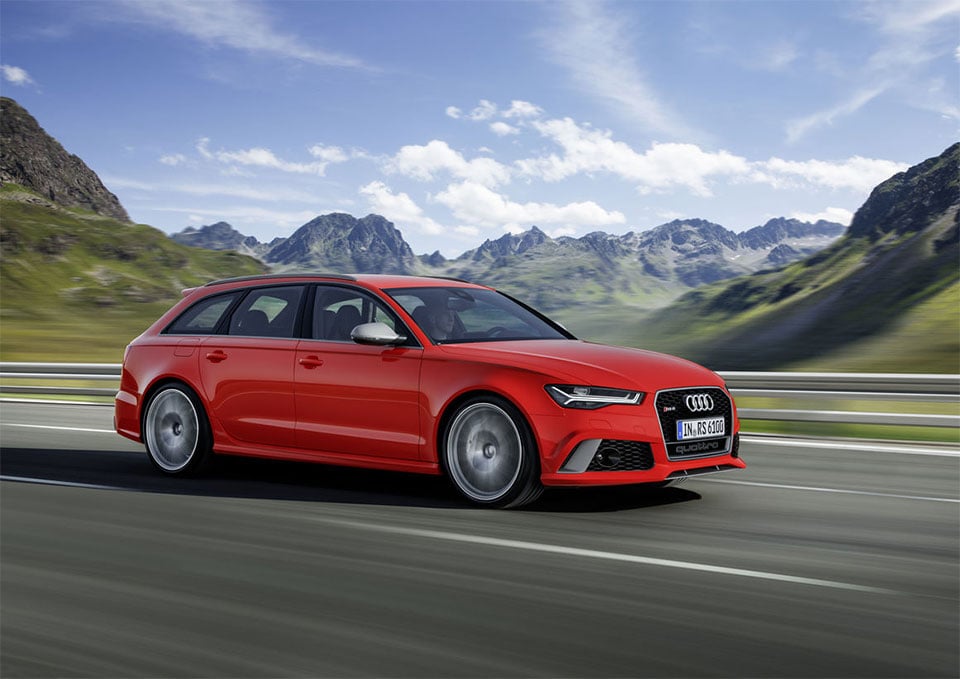 Growing up, my aunt had a giant '70s station wagon; it was an Oldsmobile of some sort. It was ugly and gold, but it had this awesome seat in the far back that faced backwards so you could see out the back window. We loved road trips in that car, and I have had a jones for wagons ever since.
If I could have any wagon right now, it would be the Audi RS 6 Avant Performance. This beast has a 4.0L TFSI engine that makes a massive 605 hp and 553.2 lb-ft. of torque in overboost mode. Not that its default 516.3 lb-ft. of torque is bad in the first place. While aiming all that power, it still gets 24.5 mpg on the highway and can hit 62 mph in an eye-popping 3.7 seconds. That's faster than a Dodge Challenger Hellcat or a Jaguar F-Type R Coupe.
Power goes to the ground via Quattro AWD and a Tiptronic transmission with flappy paddles. The RS 6 Avant performance will sell for €117,000 (~$129,000 USD) when it hits dealers in November. If wagons aren't your thing, the RS 7 Sportback performance is the basically the same car in sedan flavor selling for €121,700 (~$134,000 USD). No word on if or when this car will be sold in the US.