Toyota Patents Design Based on BRZ STI
patent | subaru | toyota | November 11, 2015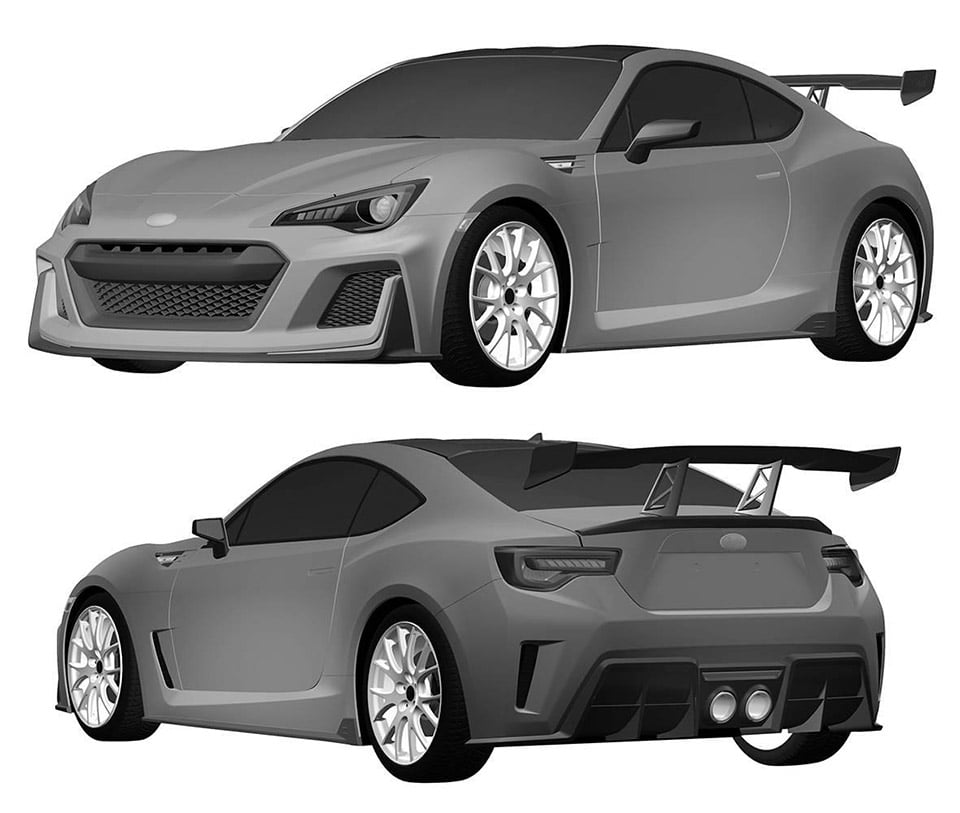 One of the most exciting things that Subaru and Toyota have done in a long time was to build the cheap, rear-wheel drive BRZ and Scion FR-S performance cars. After the honeymoon was over, fans of those cars started to wish Subaru and Scion/Toyota would offer up hotter versions with more power. Then earlier this year Subaru rolled out the BRZ STI concept and made hearts flutter.
It's still unclear when the BRZ STI will make it to market, but some added hope has now surfaced with Toyota filing a patent for the design of the car. With the FR-S and BRZ both being based on the same design they would both likely bring a version to market.
I'm still holding out hope that this is more than a looks package, and that the car will have more power. Bumping the STI up to 300 hp or so would make for an entirely different beast on the track. We will certainly keep an ear out for more details.