Infiniti QX30 AWD Crossover Debuts in LA
2015 la auto show | crossover | infiniti | November 18, 2015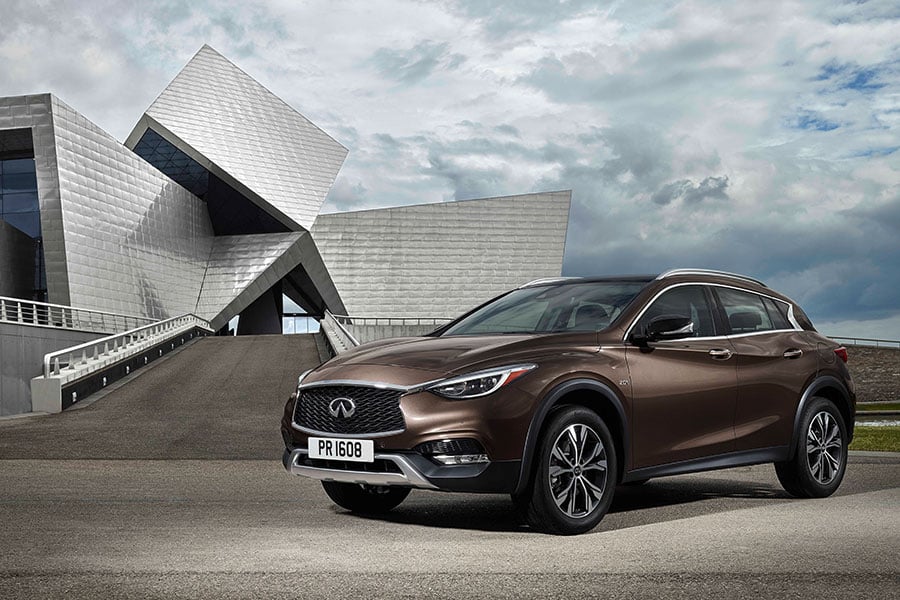 Riding on the same platform as the Mercedes-Benz GLA, Infiniti's new QX30 crossover is described as a "premium active crossover for all purposes." The car has an elevated ride height compared to the GLA, so Infiniti made refinements to the suspension system to ensure the ride stays sporty and engaging.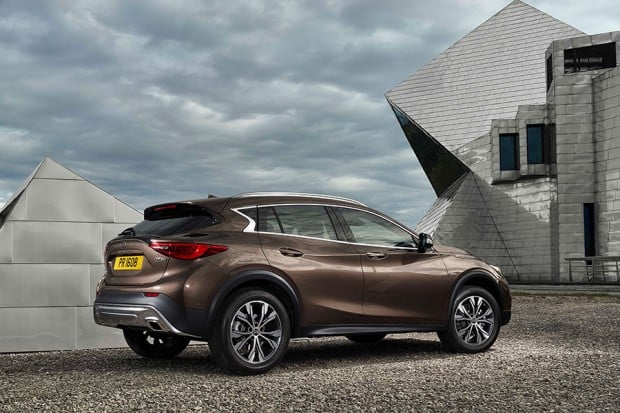 The car's intelligent AWD system can send traction to whichever wheel has the most grip and can shoot as much as half the power to the rear axle when needed. Even though the car is making its world debut this week, Infiniti is holding back on many details. We know it will use a dual clutch auto transmission with a manual mode.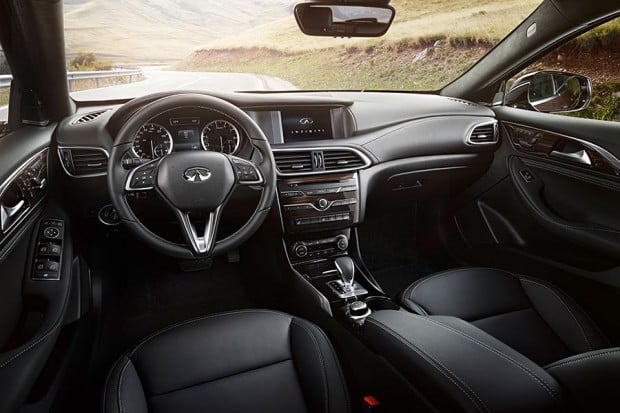 Infiniti has also noted that diesel and gas versions will be available depending on the market. The images show that the car will use a 2.0-liter turbo four in some markets. The US is unlikely to get diesel power, so that turbo four is the most likely engine option here. Pricing will be announced closer to launch.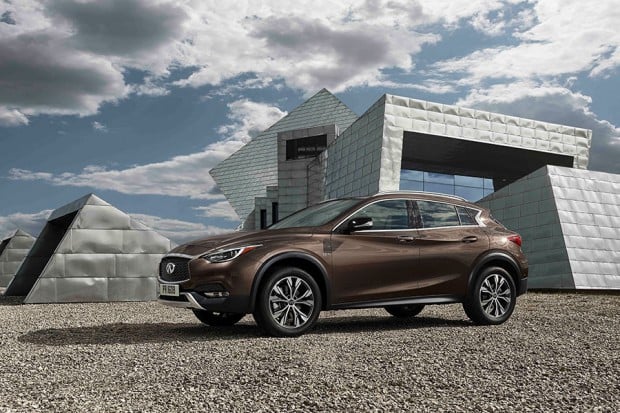 It will be offered on the global market and is making its world premiere simultaneously at the 2015 LA Auto Show and Guangzhou Motor Show.