Genesis G90 Specs and Images Unveiled
genesis | hyundai | December 16, 2015
---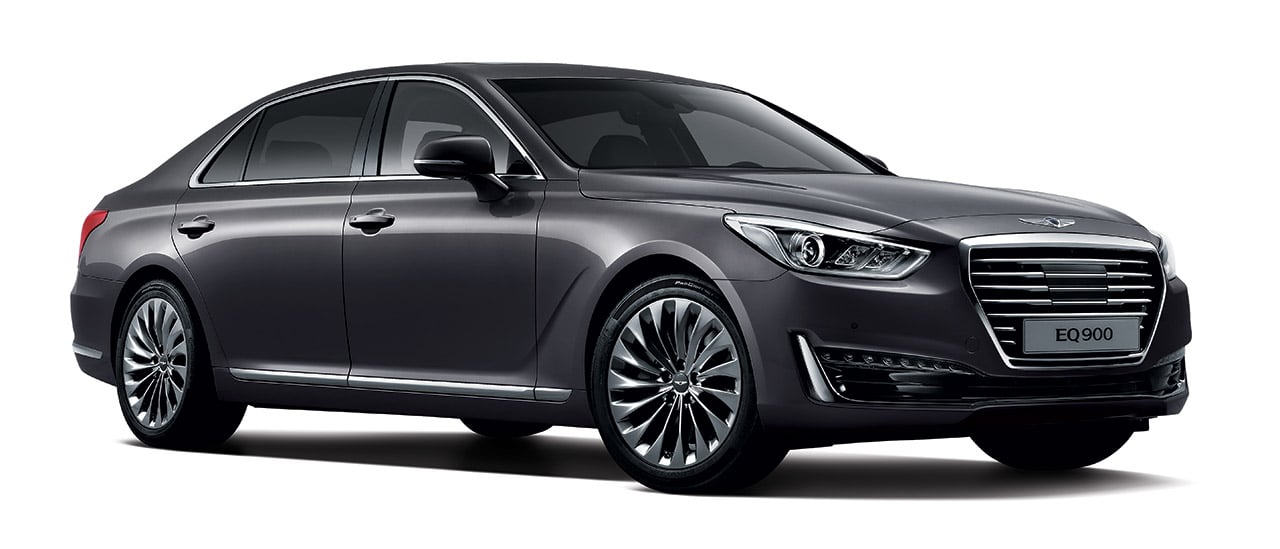 I'm still not sure how I feel about Hyundai trying to move upscale and make luxury cars. Toyota, Honda and Nissan were able to do it with Lexus, Acura, and Infiniti, so I guess Hyundai can do it with Genesis. The first new car of the Genesis line is the G90. Some of the pics here call it the EQ900, which is what it will go by overseas, possibly in reference to the Hyundai Equus, which it probably replaces, and the Kia K900, which shares the same platform.
The images show an attractive car on the outside with a very upscale interior. The G90 is certainly a large car with a 124.4-inch wheelbase, 204.9-inch overall length, and 74.5-inch width making it close in proportions to the Mercedes S-Class. I hope it doesn't try to compete on price with the Mercedes as well, but given the $61,500 base price of the Equus and the $54,500 base price of the K900, that's not likely.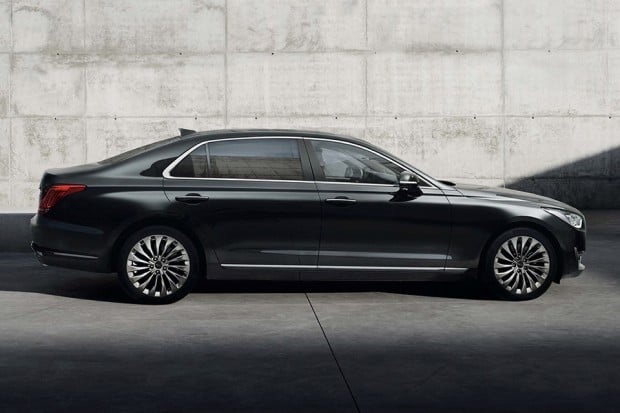 Power will come from a naturally-aspirated 311 hp 3.8L V6 that may not be offered in the U.S. The mid-range engine is a 365 hp 3.3L twin turbo V6 – likely the base engine for the U.S., or a top of the line 420HP V8. The car is RWD with AWD as an option.
The car is quite fancy on the inside with a 22-way power driver's seat, and 14-way adjustable rear seats for VIP passengers. The dash gets a huge 12.3-inch infotainment display, as well as a Lexicon audio system.
In back, there are a pair of 9.2-inch screens for passengers, as well as independent climate control, and an optional wireless charging pad.
Between this, the current Hyundai Genesis, and the Vision G Concept Coupe, things are looking good for the Genesis line so far.