Nissan Titan Warrior Concept is a Raptor Diesel
cummins | nissan | titan | Titan XD | warrior concept | January 21, 2016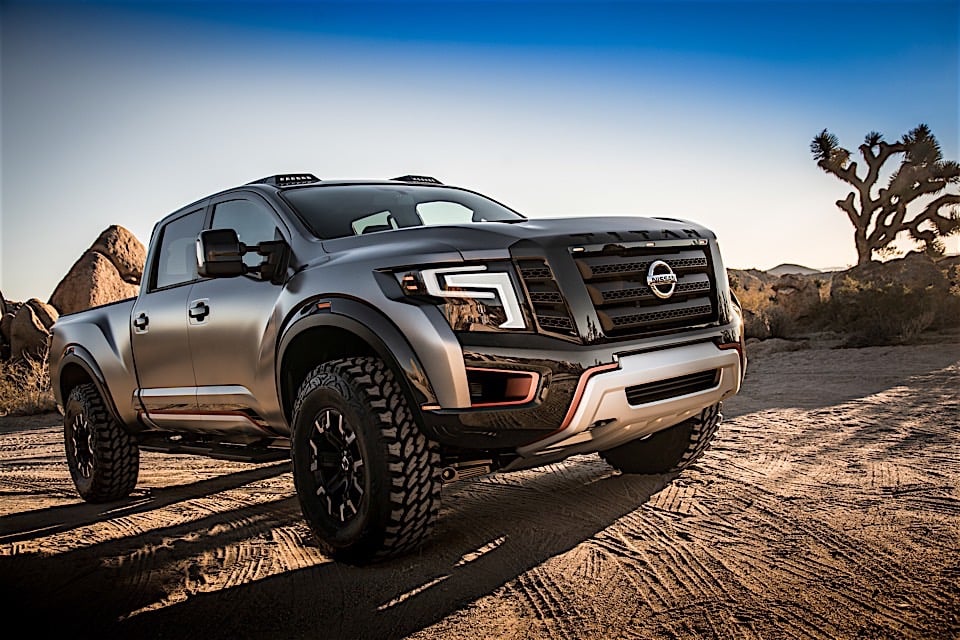 Debuting at the 2016 North American International Auto Show, the Nissan Titan Warrior Concept is an off-road concept that looks a heck of a lot like the Ford Raptor. While it's just a concept at this point, it gives us a glimpse at what Nissan could do with their new Titan if they wanted to build an off-road machine.
Based on the Titan XD platform, the Warrior uses the same engine that makes 555 lb-ft. of torque. That torque comes by way of a 5.0L V8 diesel sourced straight from Cummins. Beefier off-road tires, more ground clearance, and heavy-duty suspension components round out the technical details.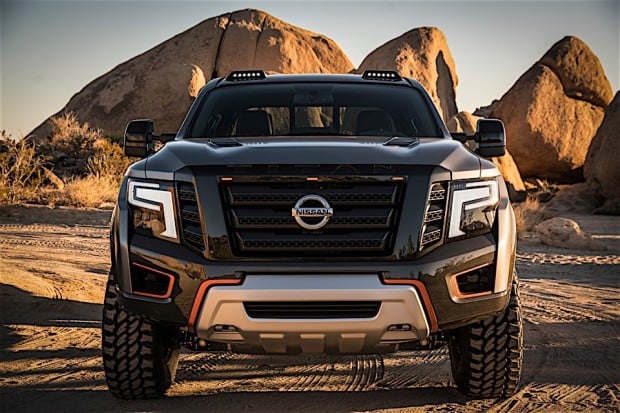 Visually, the truck looks mean. With the extra running lights, the more aggressive front, and the wider fenders, the Warrior Concept looks like it's ready to run the Baja 1000 right now.
While we all can't deny that the Raptor is an awesome factory pickup truck, there really hasn't been any serious competition in that segment. The Ram 2500 Power Wagon would be the closest, but it's in an entirely different weight class. The Ram Rebel is closer to a F-150 FX4 than a Raptor. Competition is good for the industry, and I'd love to see some more in this segment.
This is definitely a concept that I hope makes production, but Nissan does have a tendency to build awesome looking concepts and then not put them into production. Yes, I'm looking at you, Nissan IDx. I want this concept to be more than a "look what we could do if we wanted to."
I can hope, right?