Final Aston Martin DB9 Cars Roll off Assembly Line
aston martin | aston martin db9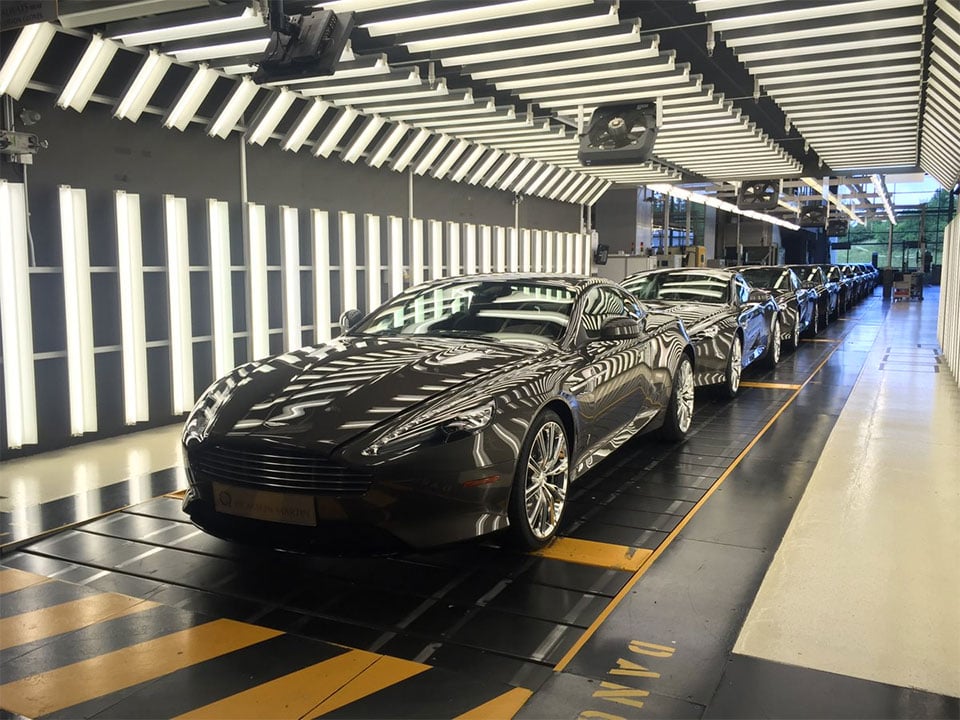 The end of an icon is here, as the last nine Aston Martin DB9 grand tourers have rolled off the assembly line, ready for their final inspection.
While the last DB9s are complete, Aston is gearing up for production to kick off for its new car the DB11. Not too long ago we learned that Aston Martin's CEO would be personally inspecting the first 1000 DB11s produced. Each of those 1000 cars will get a special inspectors plaque under the hood bearing the CEOs name.
Farewell to an icon. The last nine Aston Martin DB9s are now ready for final inspection. pic.twitter.com/arpi2NPus7

— Aston Martin (@astonmartin) July 22, 2016
The DB9 is certainly one of the sexiest GTs ever made, and the sound they make is incredible. These cars will forever remind me of James Bond.