Lamborghini Huracan After-sales Aero Goodies are Dead Sexy
lamborghini | lamborghini huracan | August 2, 2016
---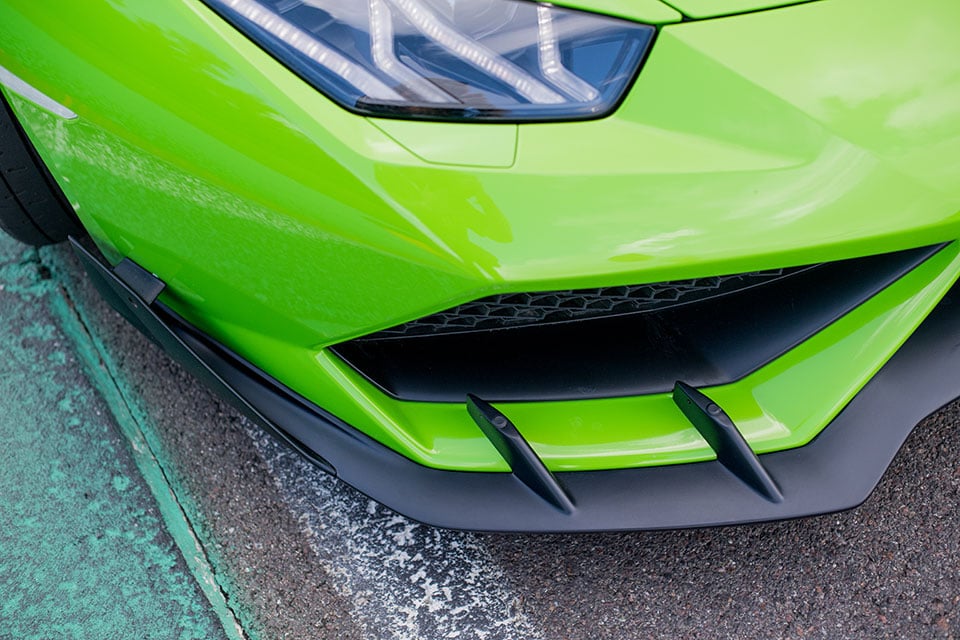 Lamborghini has unveiled some new after sales packages for the Huracán that can be installed by the dealer. The aerodynamics kit includes a front splitter, side skirts, and a rear diffuser with a large rear wing. All of the components are made from "strong, light composite materials," though Lambo hasn't specified their exact makeup.
An aesthetic package has a custom livery with pre-cut racing graphics in matte black, glossy black, or red. The stripes in the image on the green car are the matte ones and they look very cool. Lamborghini says that the stripes can be removed without damaging paint.
The final new dealer installed option is a new center-lock wheel kit. The wheels in this kit are shiny black and have a Super Trofeo design, and work with all 20″ Huracán tires. The best thing about all of these parts is that they keep Lamborghini's factory warranty intact. Pricing hasn't been announced yet.