An XTREME Corolla Is the Best Corolla
sema 2016 | toyota | toyota corolla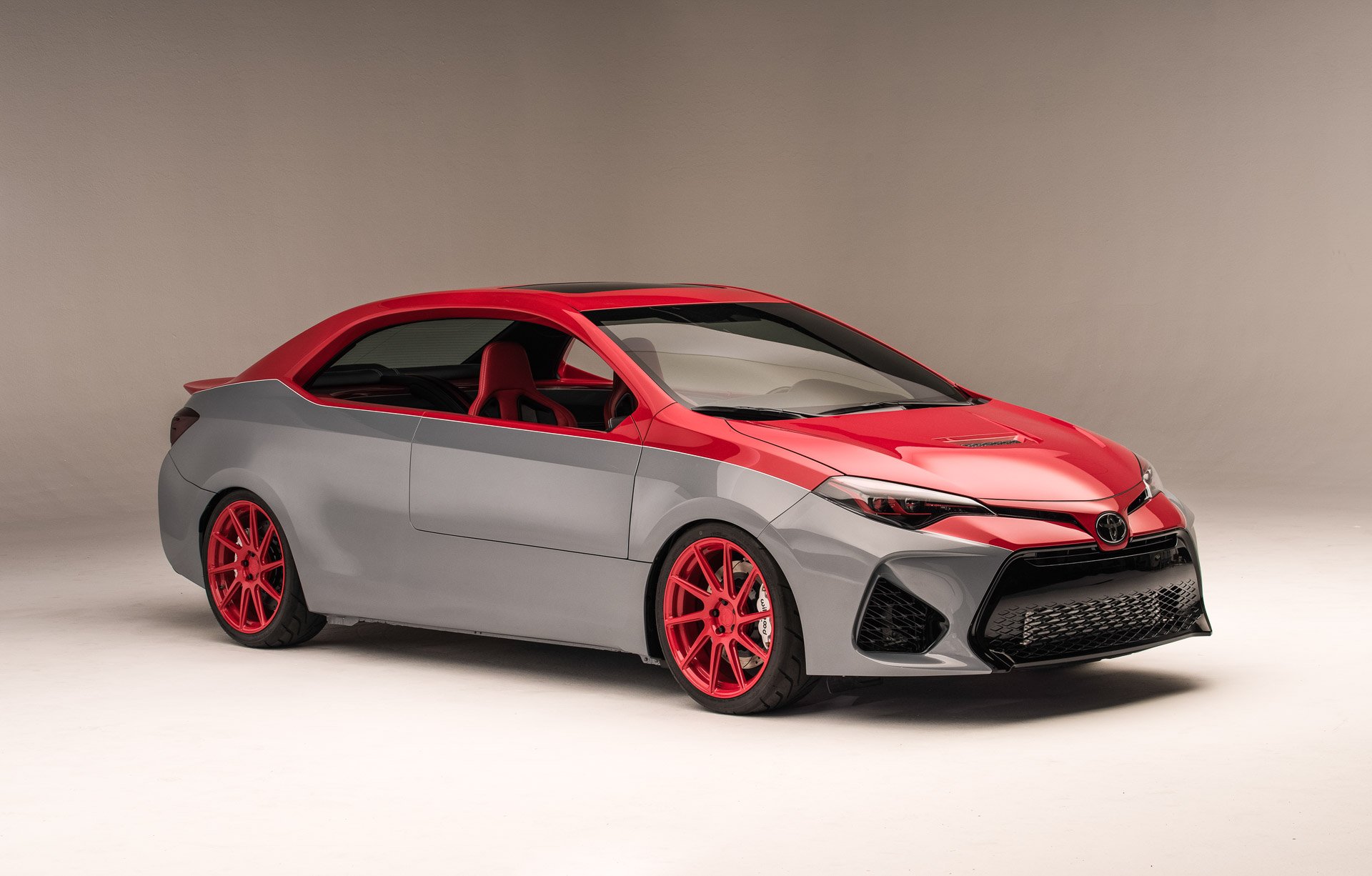 There's absolutely nothing wrong with the everyday Toyota Corolla. It's a perfectly pleasant and functional daily driver that won't break the bank. But a sports car, it's not. At least not until now, with this awesome custom-built ride headed to SEMA 2016.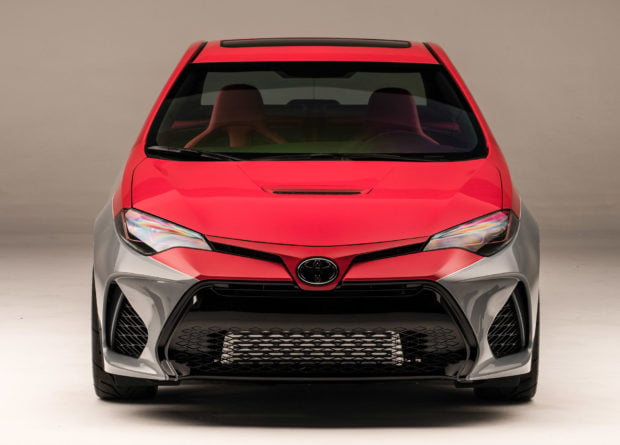 Toyota teamed up with Jeremy Lookofsky of Cartel Customs, and fabricators Jeremy Lookofsky and Rob Miller to create the XTREME Corolla. The bodywork includes a conversion from a 4-door sedan into a 2-door coupe, with half-height doors and raised sills. I also love the vibrant two-tone paint by Doug Starbuck of Star Side Design.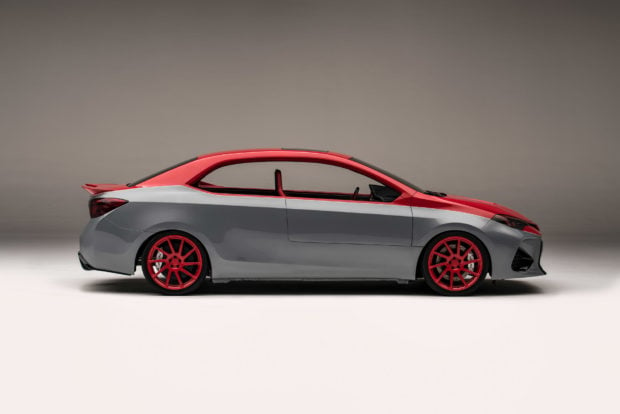 The design is just the start though, as this car has been bestowed with a custom Garrett turbocharging kit that pushes its 1.8-liter 4-banger to 250 wheel horsepower, an upgraded center exhaust from Cartel, and an ECU upgrade from AEM. It's also gone on a significant diet, stripped down to just 2,000 pounds with its driver in place, so it's bound to be insanely fast as Corollas go.
The interior looks spectacular too, with form-fitting two-tone sport seats, a leather-wrapped carbon fiber steering wheel, and a beefy sound system from JBL.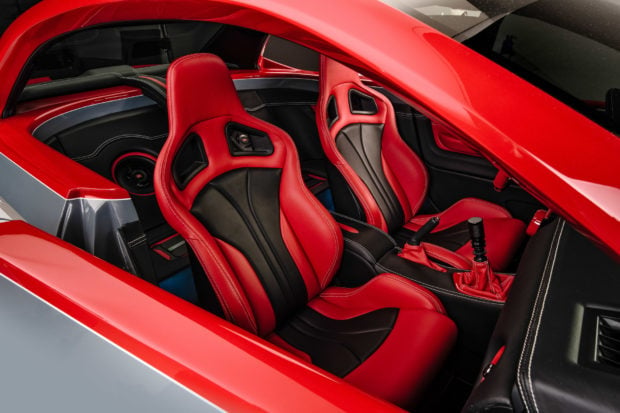 Other upgrades include custom forged B9 Evo 19″ rims, wrapped in Toyo Proxes R88 tires, an upgraded D2 coilover suspension, and Wilwood Superlite disc brakes.