Lamborghini Huracan RWD Spyder Ready for Open-air Powerslides
lamborghini | lamborghini huracan | lamborghini huracan rwd spyder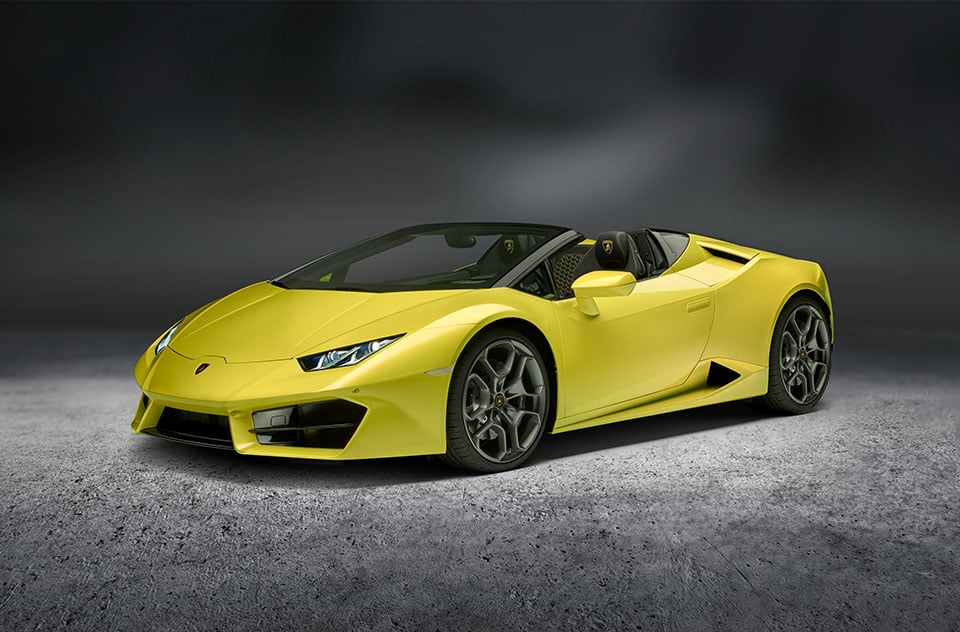 AWD cars are all fine and good, but if you want to have the most fun in a sports car, RWD is where it's at. Lamborghini knows this and has a new special version of the Huracan that ditches the front drive, and sends 100% of its power to the rear axle for some drop-top driving fun.
Power comes from a V10 making 580 hp and 540nm (~398 lb-ft.) of torque, and the car weighs in at just 1509kg (~3326 lb.) . It can reach 100 km/h (~62 mph) from a standstill in 3.6 seconds, and a top speed of 319 km/h (~198 mph).
It's got a folding soft top with no panels to remove or stow. Lambo gave the RWD Huracan Spyder a new front and rear bumper to set the model apart from the others in the line, though you'd think the open roof would be enough to do that. The car will be available globally starting in January 2017.