Faraday Future CEO Hints at Price for FF 91, It Ain't Cheap
EV | faraday | faraday future | January 19, 2017
---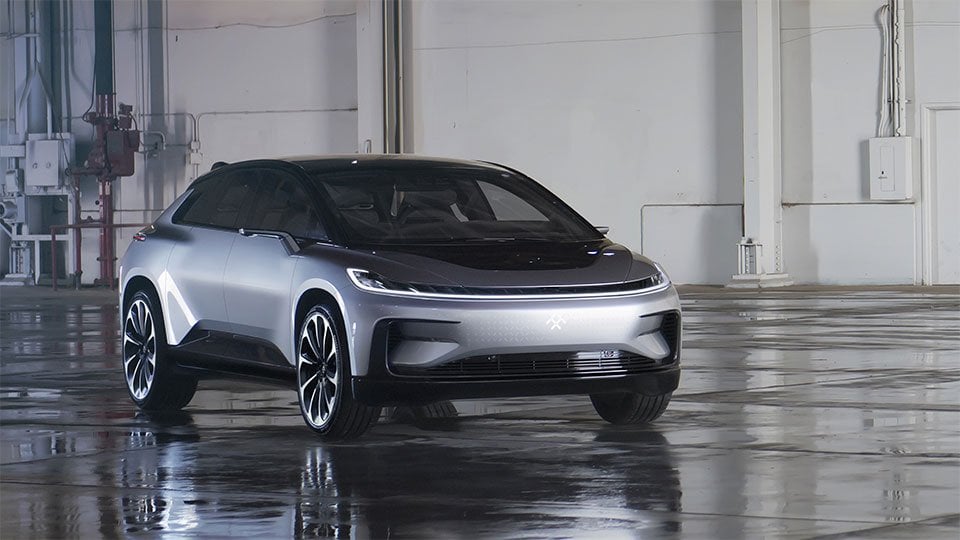 While we know some of the specs on the Faraday Future FF 91, like that it's supposed to have a 378 mile driving range, crazy fast acceleration, and a retractable LiDAR sensor. But there are plenty of things we don't know – like whether the car will actually ever be built.
The company is having epic money problems, and an executive level exodus right now. The other big thing we didn't know was a price. The car had previously been tipped to sell for $150,000 to $200,000, which wasn't exactly cheap to begin with. As it turns out the car might cost way more than that $200,000 number.
Company CEO Jia Yueting recently gave an interview to a Chinese paper where he said the car would cost "less than 2 million Yuan." That currently works out to about $290,000(USD). I bet most of those 64,124 folks that plunked down a reservation deposit on a FF 91 didnt expect that.