Aston Martin AMR Series: What James Bond Dreams of
aston martin | aston martin amr | aston martin rapide | aston martin vantage | March 8, 2017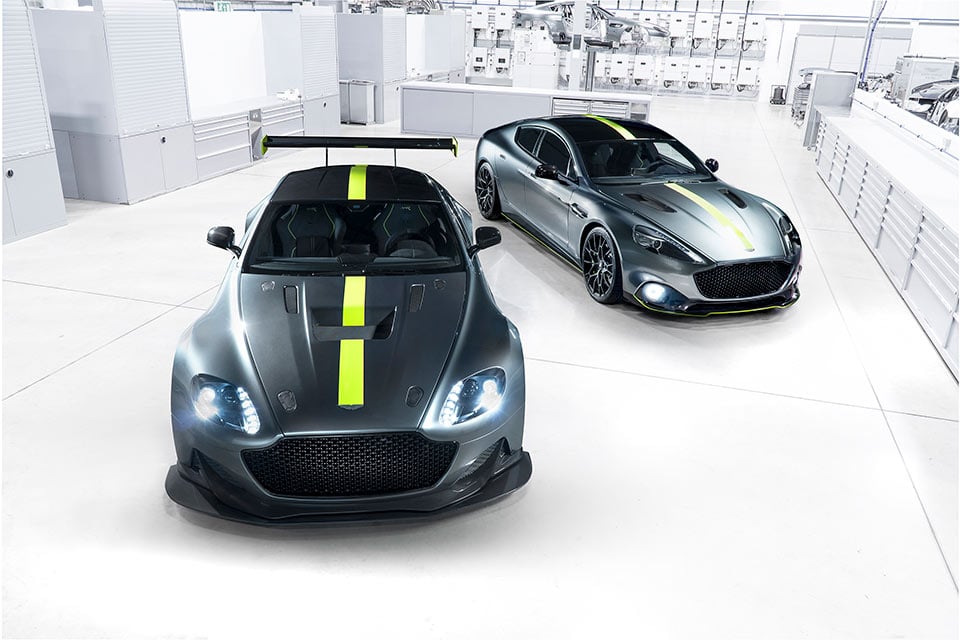 Aston Martin has unveiled a new range of cars under the AMR brand, meant to flaunt closer ties between its road cars and race cars. Aston says that it plans to have an AMR version of every car in its line. AMR Pro version get more power, better aero, and unique interiors and exteriors.
The two AMR concepts seen in Geneva include the Rapide AMR and the Vantage AMR Pro. The Rapide looks great, with a suite of power, chassis, and styling updates. The interior also gets tweaked. But the Vantage AMR Pro is the coolest.
That car was influenced by the V8 Vantage GTE race car. The Vantage AMR Pro promises 500 horsepower, making it the most powerful V8 Vantage ever. It has a race-spec adjustable suspension, competition engine and transmission mounts, and new centerlock 19-inch racing wheels. The bonnet (aka hood) and the rear wing are directly from the race car. The car is painted in Stirling Green with lime green accents and looks fantastic.  Only 7 Vantage AMR Pro cars will be made with 210 Rapide cars being made.